Synchrony Bank Customer Care Phone Number | Official Website, Hours
Synchrony Bank Account holders can ask their questions to the Synchrony Bank Customer Service using contact numbers. People can resolve their problems and find solutions through Synchrony Bank Phone Numbers. Customers can also communicate with the team with the help of email id, office address, mailing address, and social networking sites.
Synchrony Bank Customer Service
Synchrony Bank wholly owned subsidiary of Synchrony Financial. It offers banking products, services in the United States. The bank was formed on August 1, 1988, headquarters is at Draper, Utah, United States. The main subsidiaries of Synchrony bank are GE Moner Services, Synchrony Lending Inc, GC Card, Ralfi SA, etc.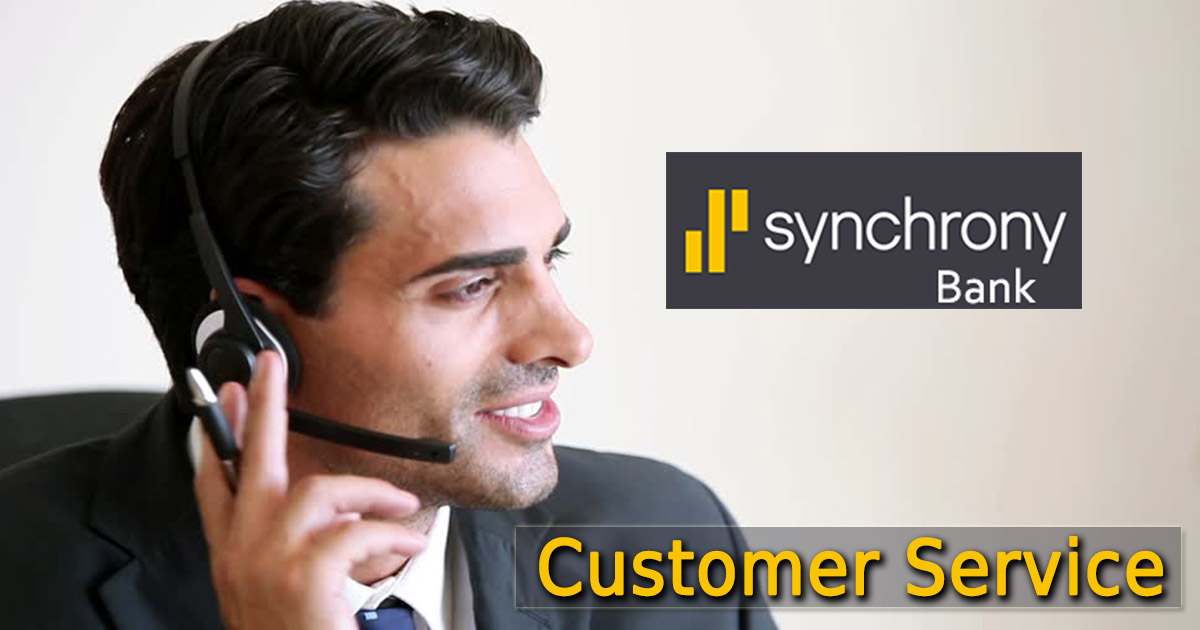 Synchrony Financial is a consumer financial services company. It provides consumer financing products, including credit, promotional financing, and loyalty programs. Now Synchrony is the largest provider of private label credit cards in the US. It operates a subsidiary of Synchrony bank and GE Capital Retail Bank.
Synchrony Bank Phone Number
Synchrony Bank Customer Support Telephone Number is here. Customers can report problems regarding credit card/ debit card services through Synchrony Bank Contact Number. Check out Synchrony Bank Customer Service Phone Numbers to speak with the customer care team to resolve issues.
Synchrony Bank Customer Care Telephone Number
| | |
| --- | --- |
| Synchrony Bank Telephone Number | 1-866-226-5638 |
| Synchrony Small Business Number | 1-800-333-1082 |
| Toll Free Number For Synchrony | 1-866-838-0655 |
Synchrony Bank Customer Support Number
Synchrony General Inquiries Phone Number: 1-866-419-4096
Social Media Team Contact Number: 1-855-791-8007
Healthcare Providers
Existing Partners: 1-800-859-9975
Prospective Partners: 1-800-300-3046
Synchrony Bank Customer Service Hours Of Operation
Synchrony Bank Customer Care Hours for lost/ stolen cards are available 24/7. If customers need to speak with bankers about other problems can call from Monday to Friday, in between 7 AM to Midnight. Synchrony Bank Hours for IRA & trust team are from 8 AM To 10 PM, eastern time on weekdays. While the hours of operation on Saturday, Sunday are from 8 AM to 5 PM, ET.
Synchrony Bank Headquarters Address
The account holders of Synchrony bank who have lost their credit or debit card can write to the bank corporate address. You can also write a letter about suggestions, banking issues and other problems to the below office address. Expedited Courier Service address of Synchrony Bank is also provided here.
Mailing Address
Synchrony Bank
P.O. Box: 105972
Atlanta, GA 30348-5972
Expedited Courier Service
Synchrony Bank, Attn: Bank Deposits
485 Lake Mirror Rd.
Atlanta, GA 30349
Synchrony Bank Official Website
Synchrony bank gives the best plans for high yield plans, IRA CDs, IRA Money markets with FDIC Insurance. So account holders must visit its official site: www.synchronybank.com. Customers can also see contact details of Synchrony Financial bank at its official site. At the home page, you can also observe chat support to communicate with technicians about the issues.
Email Address
Customers send a secure mail to Synchrony Bank Customer Care Team. You need to follow these simple steps to drop an email at www.synchrony.com/contact-us.html.
Select the type of account from Credit Card Partners.
Select Account Access.
Log in to your account.
Write your message/ complaint.
Synchrony Bank Customer Service Social Media
Synchrony Bank Social Media sites that solve user problems are facebook and twitter. So we are intimating you to follow them at the social networking sites. By using Synchrony Bank Social Media, customers can know useful information. Therefore people can ask queries/ questions through social media.
Facebook: www.facebook.com/SynchronyBank
Twitter: twitter.com/synchrony?lang=en
Question & Answers
1. How Do I Contact Synchrony Bank Customer Care?
Customers can call the number which is available on the back of the card for Synchrony Customer Assistance. Or else, people can call Synchrony Phone Number at 877-295-2080.
2. What is Synchrony Bank Expedited Courier Service Address?
Synchrony Bank Customer Service Expedited Courier Service Address is as follows. Individuals must note down the address for successful bank deposits, payments.
Synchrony Bank, Attn: Bank Deposits
485 Lake Mirror Rd.
Atlanta, GA 30349
3. What is Synchrony Bank Routing Number?
The routing number for Synchrony Bank is 021213591.
Final Words
Hope that Synchrony Bank Customer Care Contacts are helpful for you to speak with technicians. Account holders can complain about the bank services through Synchrony Bank Contact Phone. People are suggested to keep in touch with our Customer care site www.uscustomercare.com to know the phone numbers of other banks. You can also leave a comment below.