PayPal Customer Care Numbers – Providing you support for any issues!
Three hundred ten million people use PayPal for money transfer, online payments and funds transfer in 100 types of currencies. A PayPal account is easy to set up and use within a short time. PayPal is transparent in terms of pricing and fund transfers. Many businesses use PayPal as the only means for payment processes and tracking their orders.
Many countries use PayPal Balances as of the only method for fund and money transfer online. PayPal provides you services like express Checkout, Direct payments, PayPal oriented checkouts and Website Payment Standard and Pro.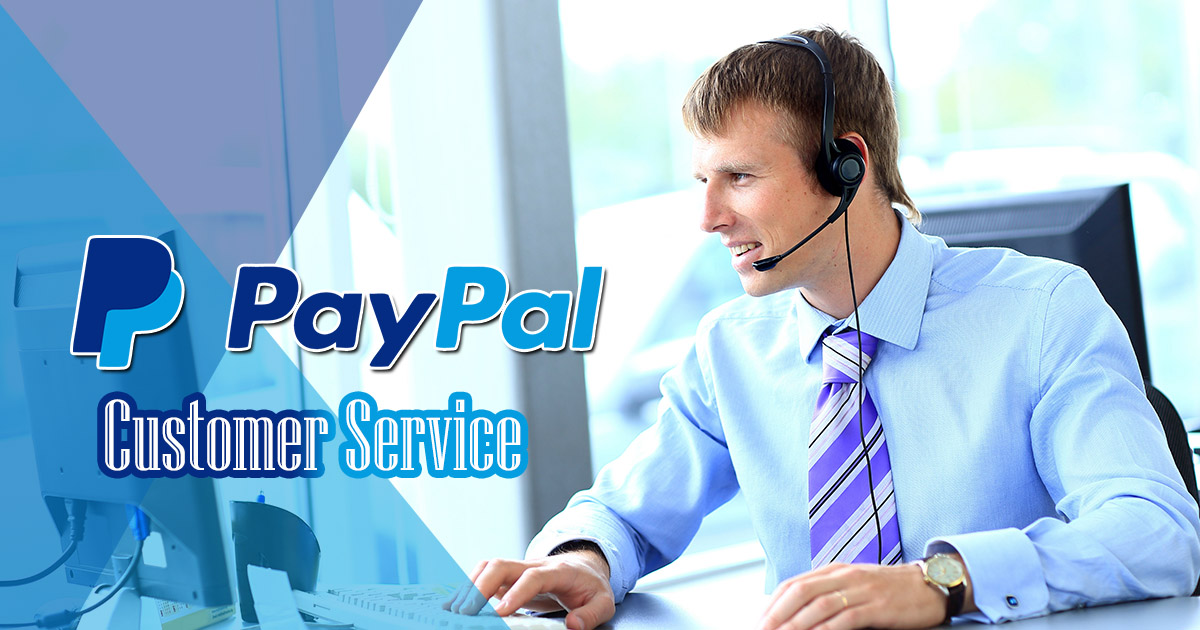 Online transactions and payments are genuine most of the time; sometimes, there may be some issues regarding fraudulence. Sometimes you make a purchase online and pay using PayPal and do not receive the product at all; you can contact PayPal customer care for a refund. Similarly, whenever the company faces some problems with fake companies, PayPal freezes their account; in that case, also, PayPal customer service comes for help.
PayPal Scam emails are a big headache for PayPal and if you receive any, you can call PayPal customer service and submit a complaint and PayPal will take necessary actions. Thus PayPal is essential for both the customers and company for genuine transactions.
PayPal Holdings, Inc.
PayPal website operates as the global online payment system to support money transfer and services electronically as an alternative to traditional paper methods. If you have any queries and complaints regarding the online payments, you can contact PayPal customer service.
PayPal provides financial services like payments for the products bought from the independent sellers safely and quickly. PayPal is an independent financial services company founded in 1998 and later got connected with eBay. Now PayPal is used widely by 200 companies and you can transfer your money in 100 currencies and receive it in 25 currencies across the world. It is one of the Fortune 500 companies in the world.
PayPal Customer Service Number
Here are the PayPal phone numbers: Customer services are delivered for different types of PayPal cards. Find the PayPal credit customer service numbers and others below.
Primary PayPal Telephone Number
Main PayPal Contact Info

Customer Service Number

1- 888-221-1161

Website

www.paypal.com
Other PayPal Customer Service Phone Number
Calling from outside the USA:

1-402-935-2050

PayPal Cashback Mastercard Services: 855-520-0991

Service Center for assistance: 866-300-6432

For Spanish: 1-888-914-8072

PayPal Credit phone number: 1-844-373-4961
PayPal Customer Service Hours
Customer care executives are well trained with the details of the services and they support you in all your needs and queries. Their customer service hours operate from 9:00 am to 5:30 pm from Monday to Friday and closed on weekends. The operating PayPal hours of headquarters are from 8 am to 5 pm from Monday to Friday and closed on Saturdays and Sundays.
PayPal Address of Corporate Office
Instead of calling PayPal contact phone number, you can also mail your queries. If you want to write a letter to the PayPal regarding any issue, you can write to the below corporate headquarters address.
PayPal Headquarters
PayPal Inc.,
2211, North First Street,
San Jose, California- 95131
The United States
Operative Center
Omaha, Nebraska,
The United States
PayPal Website / Contact Us Page
At PayPal customer support, you have to wait for nearly an hour to talk to your customer care executive, however, for general queries, you can visit the PayPal Community centre website www.paypal.com, to get answers. Answers to your questions will be in some form at the community centre. PayPal community centre has answers for the maximum queries of the customer.
Being a large network with 277 million active customers, serving every customer with a separate customer care executive is not possible, so you need to wait for a longer time than expected. We have email, phone, and twitter support for PayPal along with a live chat option where you can get in touch with a representative at PayPal contact us page: www.paypal.com/us/smarthelp/contact-us.
PayPal Support Email
PayPal has email support for all your queries and complaints. You can send your complaints to the customer care desk and service centre. PayPal customer service Email is easy to access and here are the details of PayPal email address. Even if there are any phishing emails you can forward the same to the scam email provided below without changing any subject or content.
Technical Support:

www.paypal.com/mts

General Account Support:

payflow-support@paypal.com

PayPal Scam Email: spoof@paypal.com
PayPal Social Media Links
We can use the social media links as a means of direct customer service. Though there are many options to contact the company like email and phones, many customers still prefer to use the public forum for complaining. Many customers consider that complaining at the forum provides real accountability from the organization.
What customers say about PayPal? (PayPal Reviews)
Most of the customers are not happy with the PayPal customer service and support. They are much aware that you have to wait for long hours to get connected to a customer care executive. If there are any complaints because of your purchase using the PayPal account, then they are always there to help you. Though it is a time-consuming process, the results are great in the end.
There are many pathetic situations for most of the customers. It seems that PayPal needs trained professionals to answer the queries and solve the technical problem that arises for the customers. The insurance policy for PayPal often fails to help the people over fake dealers and because of the long waiting hours, you are forced to give up. Thus customers have suggested using credit cards from PayPal for purchasing products from unverified sellers.
Only a few customers have said that they were using PayPal for years without any problem. Some customers have mentioned that customer care executives were very great to have solved the problem in 2-3 working days.
PayPal credit phone numbers are always busy throughout the day and you need to wait more than 2 hours to get connected. This is humiliating to many customers. Being in the financial transaction industry, PayPal customer service chat must be more welcoming and quick to attend customer queries. But phone numbers for PayPal and PayPal hours are limited, with customers having no support for their transactions. PayPal help numbers are with limited usage, so PayPal headquarters must consider extending phone number for PayPal.
FAQs
Who owns PayPal?
PayPal was started as Confinity in 1998 and later became the subsidiary of eBay in 2002. Now it is an independent company
How to Contact PayPal by phone?
It is effortless to contact PayPal by phone. All you need is to contact the Toll-free PayPal 800 number, i.e., 1- 888-221-1161. You can also contact them through the Email or Chat support.
How to contact PayPal by email?
PayPal can be contacted through email for technical support www.paypal.com/mts and general account support – payflow-support@paypal.com. PayPal support emails are very responsive and you can expect a reply within two working days. To forward the phishing emails, use the spoof@paypal.com Email id.
What time does PayPal customer service open?
PayPal customer service is open at 9 AM from Monday to Friday and closed on weekends. 
What are the PayPal customer service hours?
PayPal customer service hours are from 9 AM – 5:30 PM during weekdays and closed on weekends.
Why is PayPal support not opened?
If your PayPal support is not opening, refresh your page or check your url and try again. Contact PayPal phone number customer service 1 (888) 221-1161, if still there is a problem.
Is PayPal Chat available?
PayPal live chat is available on their official site, www.paypal.com/us/smarthelp/contact-us. 
Where is PayPal Headquarters?
PayPal is headquartered in San Jose, California.
Does PayPal have a PayPal contact number 24/7?
PayPal is open for a limited time only from 9:00 am to 5:30 pm. There is no 24 hours PayPal customer service telephone number.
How do I speak to a live person at PayPal?
You can talk to a customer care executive by calling PayPal phone number live person, 1 (888) 221-1161. 
Conclusion
The new way of transacting business online is possible through PayPal. You can send money to any person who has a valid email id using a bank account and credit cards. PayPal is the subsidiary of eBay and ranked 33 out of 293 under the cash services category. Unless you face some problem, PayPal services are good.
When some difficulty arises in either your transaction or payments, the customer services are hard to reach and you have to wait for a minimum of 2 hours to get your call connected. Thus we strongly suggest you improve customer service. PayPal Customer service phone numbers are always busy and even after waiting you can't expect a positive reply or solution to your query immediately.