Sprint Customer Service Phone Numbers – Call anytime to clear your concerns!
Sprint is an American telephone service providing company. Officially incorporated in the year 2005, Sprint is derived from Brown telephone company which was set up in the year 1899. Sprint telecommunications is serving 54 million customers as of October 2019.
The main necessity of having customer support at Sprint is the one agenda of helping customers out which is a priority of every company. Customers can need support regarding anything from the wrong package to network service issues to plan reinstallations to phone upgrades, etc. The customer support at Sprint makes sure that the consumer's query gets sorted.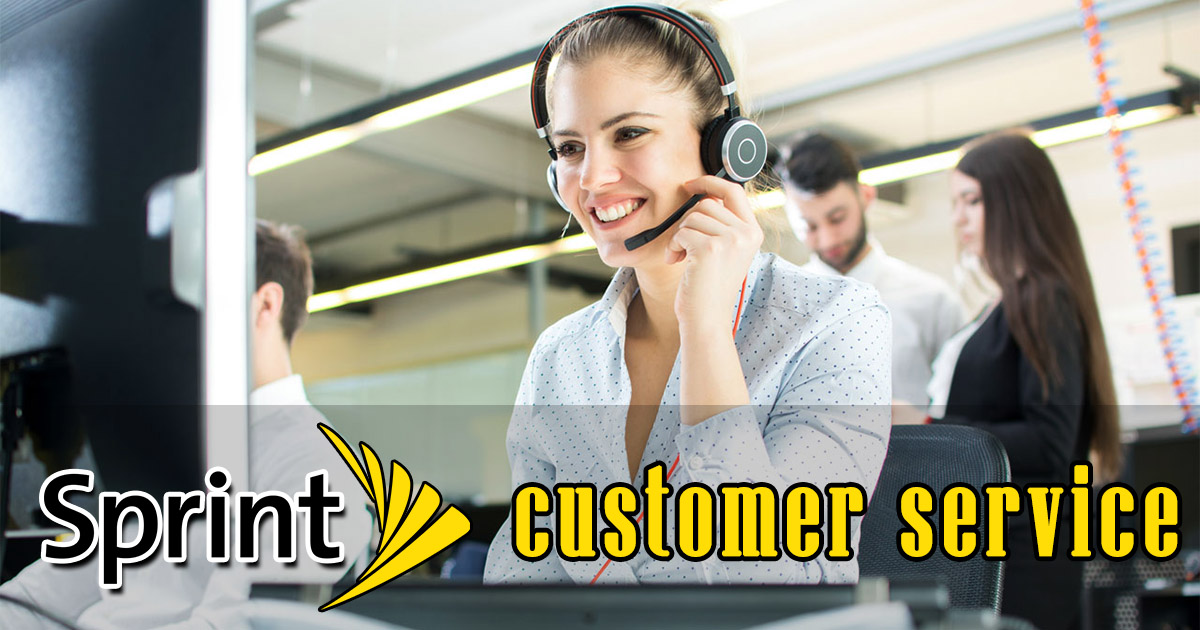 Sprint offers its customers a lot of options in terms of the types of services that it provides, it has CDMA, LTE, 4G VOLTE, etc. Over the years, Sprint was known by a lot of names or rather was a part of a number of other companies before it became sprint. Some of these were brown telephone companies, united telephone companies in 1911, Sprint Nextel Corporation from 2005 to 2013.
Sprint Telecommunications
Sprint is an American telecommunications company based in Overland Park, Kansas. It took the name Sprint Nextel Communication in 2005 when it joined hands with Nextel Corporation but changed the name to Sprint corporation in 2013. It also adopted a black and yellow theme along with a new logo when it merged with Nextel.
Sprint uses a number of different networks like CDMA, EvDO, 4G LTE, and 5G NR networks. It offers various products in terms of internet usage or phone usage, etc. Some of these products are SprintLink, Ethernet Services, Sprint Web Services, IoT and connected services, Telecommunications relay services, etc and these are the wireline services that they offer. They also have a number of wireless services which are Sprint brand services, Sprint smart velocity, Sprint prepaid group, Boost mobile and Virgin mobile and assurance wireless are subsidiaries of the Sprint prepaid plan.
Sprint Customer Service Numbers
Sprint is known for its customer service, which is quite co-operative and simply less time consuming as compared to other phone service providers. It pays a lot of attention to its customer servicing, even if you dial up the wrong contact sometimes, chances are that they will direct you to the right department that can really help you with your query. There are different contacts for different departments of services that they provide, you can use these contact numbers to get in touch with the right department representative. Some Sprint customer service numbers are:
Main Sprint Customer Care Numbers
Sprint Phone Numbers

Contact For Order

866-275-1411

Customer Support

1 (888) 211-4727

Live chat page

www.sprint.com/en/landings/chat.html

Support page

https://www.sprint.com/en/support.html
Sprint Customer Service Hours
Sprint Customer support is available 24×7. The Sprint Mobile Customer Service will make sure that whatever query you have approached them gets solved by the end of the call. They will even help you out by directing you to the right department to get in touch with, in case you have dialed up the wrong one. The operating hours of Sprint Corporation are 7am – 6pm.
Sprint Headquarters Corporate Office Address
Their corporate address is
Sprint headquarters,
Overland Park, Kansas,
The United States.
A registered member can take a pre planned tour to the Corporate office if need be. A customer can visit the headquarters if they find themselves in any situation that they need to resolve with the Sprint customer care in person. All the big deals, business plans, and agendas, corporate meetups and client meetings are held at the headquarters. Although a customer can also pay a visit in case he needs customer support. The headquarters remains busy and hustling all week.
You can make use of the below addresses to mail them regarding bill pay or others. Don't forget to include Customer name, Telephone number, and Account number while posting.
Mailing Address
KSOPHT0101-Z4300
6391 Sprint Parkway
Overland Park KS 66251-4300
Bill pay through your bank
Sprint
PO Box 4191
Carol Stream, IL 60197-4191
Sprint Store Near Me
Make use of this Sprint store locator and find the nearest Sprint by entering your State, City or Zip code. You can also find the closest store using the Maps. If you are facing problem with 1800 Sprint Customer Service Number, you can make a visit its customer care center near you.
Sprint Official Website/Contact Us Page
Their official website and its contact us page is www.sprint.com. It is user-friendly and you will be able to find any and all sorts of contact information that you might need. The website is quite well built and easy to navigate. Other than the contact us page, the website also gives an insight into the history of the firm, its values, its morals, network plans, phones, and services.
At the bottom of the site, you will find direct links to all of their social media handles. You can also find sections where you can check out the different stores, plans, pack upgrades, payment methods, and services that they provide. The contact us page of the official Sprint is; www.sprint.com/en/support/contact-us.html.
Sprint Customer Service Email
The company has made itself available on all sorts of contact mediums, be it traditional mailing methods or online emails or even new age social media. The email address for Sprint customer support is accessibility@sprint.com. They even have Sprint Chat service. Customers get access to Sprint customer service chat at www.sprint.com/en/landings/chat.html.
Sprint Social Media Links
Sprint's customer service has adapted well with technology, thus it has made itself available on various social media platforms for easier connectivity with its customers. Customers can contact them on their social handles and receive fast custom responses, they do not have to opt for traditional methods like emails, mails, etc. Here are some of its social media handles:
Sprint Reviews
As per the growth of the business in the past few years, it is safe to say that a clear majority of its customers are very well satisfied with its products and services. Having a subscriber base of about 54 million is not easy when the name of the whole firm has constantly been changing over the years. It is quite clear that Sprintt takes its customer reviews as constructive criticism and tries to build a better business to customer relationship. A noticeable factor is that just like any other company Sprint has had its share of bad reviews too but has always made sure to take the criticism and use it to improve its product, services, and overall performance of the firm.
FAQs
How to call Sprint customer service?
You can call Sprint Customer Service Number 24 Hours on 1-817-698-4199.
What time does Sprint customer service open?
The customer service for Sprint is open 24/7.
What time does Sprint customer service close?
The Sprint customer service is open 24/7, you can call anytime to get your concerns cleared.
How to contact Sprint customer service?
You can call Sprint Customer Service Telephone Number, 1 (888) 211-4727 or you can email them at accessibility@sprint.com or chat with the support team anytime.
What is a sprint customer service phone number?
Sprint Customer Care Phone Number is 1-817-698-4199.
Who owns Sprint?
SoftBank group owns Sprint telecommunication company.
What are Sprint store hours?
Sprint stores usually stay open from 7 am to 6 pm in most locations.
How do I speak to a live person at a Sprint?
You can call Sprint contact number at 1-817-698-4199 and talk to a live person. Or visit the nearest Sprint store and talk to the real person of customer care. You can find that store using the Store locator provided above.
How to chat with Sprint?
You can Live Chat with a Sprint customer representative after you login to your Sprint account at www.sprint.com/en/landings/chat.html. 
How to text a Sprint phone from email?
You can do so by addressing the mail message to the recipient's phone number in the sprint PCS format, for example '1234567890@messaging.sprintpcs.com'.
Bottom Lines
Sprint's customer service has proven to be a good telecommunication service provider for more than 50 years. Providing all telecomm services from internet plans, calling, wireless and wired communication, and providing all the services so well is not an easy task.
It has time and again proven its customer services to be available on time with the best cooperation from their end and always try to make sure that the customer's queries are solved. Sprint's customer support remains robust and co-operative even through difficult times and helps its customers out with any and all queries and issues that they may be facing.