Spectrum Customer Care Numbers for Sales & Service
Everyone loves to watch TV, and it's been a part of the family time for years now. There is no need for me to explain to you how informative cable is, television has become a necessity rather than a pleasure in today's time. I mean, Netflix is all good, but how are you going to find any news on that app? Spectrum, on the other hand, let's you choose what all you would like to see among the wide variety it offers.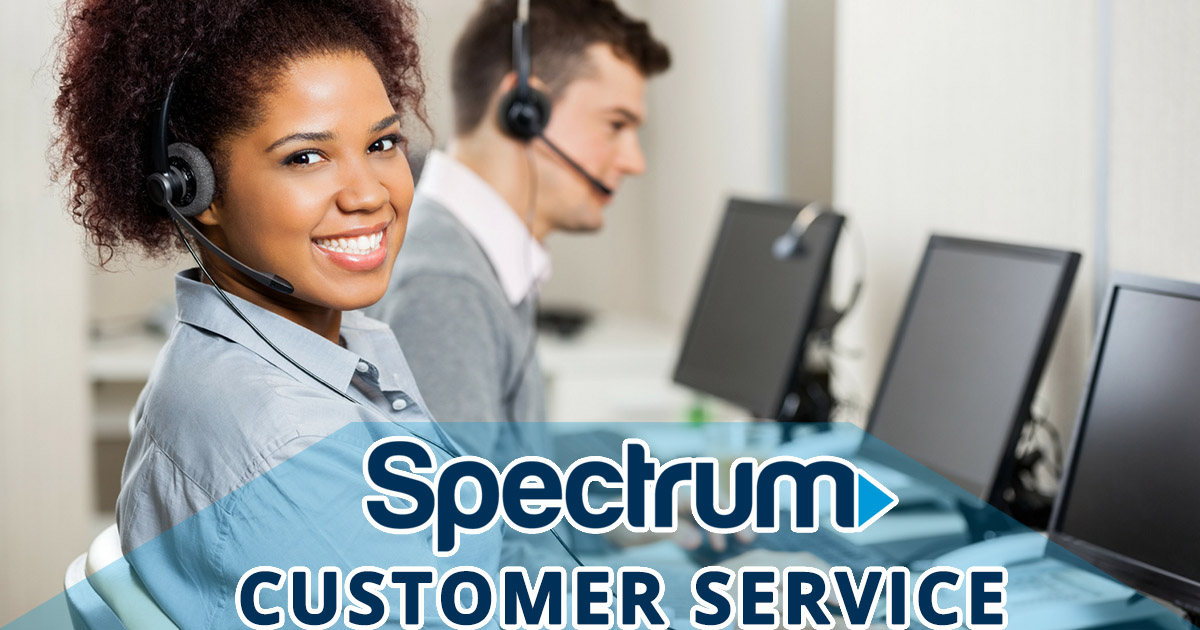 If the customers have any queries or are facing some issues or problems, they can quickly contact the Spectrum Customer Service by calling them on their customer service number. Furthermore, one can even contact Spectrum through their mail, official website, and address.
Spectrum Support
Before we jump into several methods by which the customers can contact the company, let's get to know the company first. The brand name Spectrum came into the industry only in 2014, but the company was founded back in 1990 under the Chater name. Spectrum is one of the most prominent Telecom brands in the nation with millions of trusted customers, and their business is still expanding in speed.
Spectrum Customer Service Numbers
For contacting Spectrum, one can quickly ring them up at the numbers we will be mentioning below. One can contact the customer service number of Spectrum for enquiring regarding the company's procedures. In case there are a few issues you are facing with the company's services, you can contact Spectrum to get first-hand information on how to avail their services by visiting their nearest office.
Spectrum Phone Numbers
Spectrum Customer Service Phone Numbers

Sales

1-855-243-8892

Support

1-855-707-7328

Spectrum Technical Support Phone Number
1 (833) 267-6094

Other Spectrum Contact Numbers
Spectrum cable phone number and internet support numbers are as follows.
Main Customer Service: 1 (833) 267-6094
Spectrum Cable customer service: 855-399-3260

Pay Your Spectrum Bill: 1-833-267-6094
Time Warner Customers: 1-800-892-4357
Bright House Customers: 1-855-222-0102
Outages: 1-833-267-6094
Remote Education Credit: 1-844-579-3743
For a moving-and-address-change concierge: 1-855-363-4902
Business Support: 1-866-892-4249
Spectrum mobile phone support: 1-833-224-6603
Accessibility services: 844-762-1301

Spectrum Internet support: 1-855-707-7328
Spectrum Customer Service Hours
Customer Services of Spectrum are 24 hours available to clear your concerns and issues. However, normal Spectrum hours of operation varies. The store hours in most of the locations are 10 am to 6 pm from Monday to Saturday and on Sundays it opens from 12 pm to 5 pm.
Spectrum Corporate Office
The Spectrum corporate office is located in,
Stamford, Connecticut
The United States.
If you want to contact the headquarters or the corporate, the social media pages are the best option. Below are the links to all Spectrum social media lines. You can also write letter to the above office addressing the person who you want to contact.
Spectrum Near Me
There are several offices and stores of the Spectrum all around the United States. If you want to find the nearest Customer Service or store of the Spectrum, the best way is entering your location on their websites. From there on, Spectrum's official website will assist you. This is the link to be the locator page: www.spectrum.com/stores. If by some misfortune, this method doesn't work, you can always search the location of the nearest Spectrum by just looking it up on the search operation, preferably Google, so that you will easily find your way through Google Maps.
Spectrum Website & Contact Us Page
You can visit the official website of Spectrum or Charter tech www.spectrum.com. One can locate simple solutions for all their queries and get direct access to the services provided by the Spectrum in detail. This incorporates information on how to join them as a customer and even as an employee. Spectrum offers jobs of various kinds that suit people from different walks of life, including students who are looking for a part-time thing to meet their daily needs.
The official website will also lead you to their Spectrum Contact us Page, www.spectrum.com/contact-us.html. Spectrum's page will also provide you with the option to email the company directly from their website with your questions. You can even choose to interact with their virtual assistance once you reach this page, many more options are provided by the Contact us page.
Spectrum Email Support
There is no email for Spectrum customer support. However, you can contact them through your Spectrum account. All you have to do is visit their website and create an account there. Follow the instructions and create an account with valid Email Id. Now, you can go to support page and ask questions directly so that the experts will handle your problems, complaints, or questions, and you can expect to hear back from them in a week. Else, you can enquire about the status of your email on their customer service number. You can even call Spectrum phone service number, 1 (833) 267-6094 for assistance.
Spectrum Chat Support
There is also Spectrum live chat support provided in its contact us page: https://www.spectrum.com/contact-us.html. Here in the support section just click on the 'Online Chat'. Or there will be a 'Ask Questions' chat box at the bottom right side of the page. You can use any of those Spectrum customer service chat options and clear your queries. Best option is to call Spectrum customer service as it clears the issue in less time.
Spectrum Social Media Links
If you want to find out more regarding Spectrum and would like to maintain up to date information about the company and its services, the best way to do so is by following them on social media. Spectrum is almost on every social media, and you can follow them on the one that you find to be highly convenient. Spectrum has around 10 Facebook pages, 5 LinkedIn accounts, 3 Instagram Pages, 3 YouTube Channels, and 12 Twitter handles. Here we will provide you with the proper social media handlings of the Spectrum.
Spectrum Review
Numerous fresh customers tend to love the services offered by Spectrum and find its customer care quite handy. This clearly outlines that Spectrum's claim regarding boosting their services alongside new technology turns out to be working indeed. However, when a customer faces a minor issue regarding a few of Spectrum's cables, they can highlight their queries to the customer care individuals who would take a minimum of a few hours to come up with a solution.
Furthermore, customers have a complaint about the inconvenience caused by Spectrum internet. According to these customers, every hour in the day, the internet does not work and has troubles that need to be fixed by professionals. If you're going to look for a positive review by the Spectrum customers, you will have a hard time finding one, as it seems most of the customers are not satisfied with the performance and services provided by Spectrum cables.
FAQs
Who owns Spectrum cable?
Spectrum Cable is owned by Charter Communications, as Spectrum Cable is a division of Charter communications. Spectrum was itself known by charter communication until 2014. 
What is the phone number for Spectrum customer service? 
The phone number of the Spectrum customer service is 1-855-707-7328.
How to email Spectrum customer service? 
There is no specific email id provided for customer service. You can call their customer or choose the online chat option to clear your queries.
How to contact Spectrum by phone?
You can contact Spectrum cables by phone through dialling any of their customer service number at 1-855-707-7328  and for any payment queries you can call- (833) 267-6094.
What is the number for Spectrum tech support? 
You can call Spectrum tech support phone number for any technical issue at (833) 267-6094. 
Where is the Spectrum headquarters? 
The headquarters of Spectrum cable is located in the Stamford, Connecticut region of the United States of America.
Where is the Spectrum of customer service located?
Spectrum cable's customer service is located all around the United States. In every store there will be a customer support. Go to https://www.spectrum.com/stores and find the nearest one in your location. 
What time does Spectrum customer service open? 
The Spectrum customer services are open 24 hours for its customers all over the United States for all time zones. But, the store opens at 10 am. 
What time does the Spectrum of customer service close? 
Though the store closes by 6 pm, the Spectrum customer service is available 24 hours.
How do I chat with Spectrum's help? 
For chatting with Spectrum cable help, you need to visit their official website and then go to the contacts page where you can find an option for online chatting with their virtual assistants for live online chatting, available for its customers who have created an account on the Spectrum website. 
Does Spectrum have 24-hour support? 
Yes, Spectrum has 24 hour support. So, you can call Spectrum support phone number at anytime
How do I talk to someone at Spectrum? 
To talk to the live person at Spectrum, better visit the nearest store and contact the customer care representative. You can find the nearest stores in the official store locator. Else, you can call Spectrum support number, 1-855-707-7328.
Why is the Spectrum internet not working? 
Your Spectrum internet could not be working due to several reasons, the best way to find out is to follow all the troubleshooting procedures given on its official website: https://www.spectrum.net/support/internet/spectrum-speed-test. If your internet is still not working it is best to contact the Spectrum internet customer service number, 1-855-707-7328. 
Conclusion
Spectrum has upped its quality in the entertainment sector and even more attributed its customer services by providing customers with different sources of approaching them. If you have any issues with Spectrum services, call their customer support and get your concerns cleared.