MagicJack Customer Support Help Line Number – Address, Email
Customers who are facing problems with MagicJack should reach customer support for any help. You can get MagicJack Customer Service Contact Phone Numbers details along with hours of operation here. Customers can also write a complaint through MagicJack Email Id, Address.
MagicJack Customer Service
MagicJack is a device that uses VoIP to allows you to make local & international calls to the US & Canada with an existing internet connection. It owns one the largest US Wireline based Telecom company in the form of home phone numbers & certifications. The company has its softphone, Softswitch, session border controller, app server & chip companies.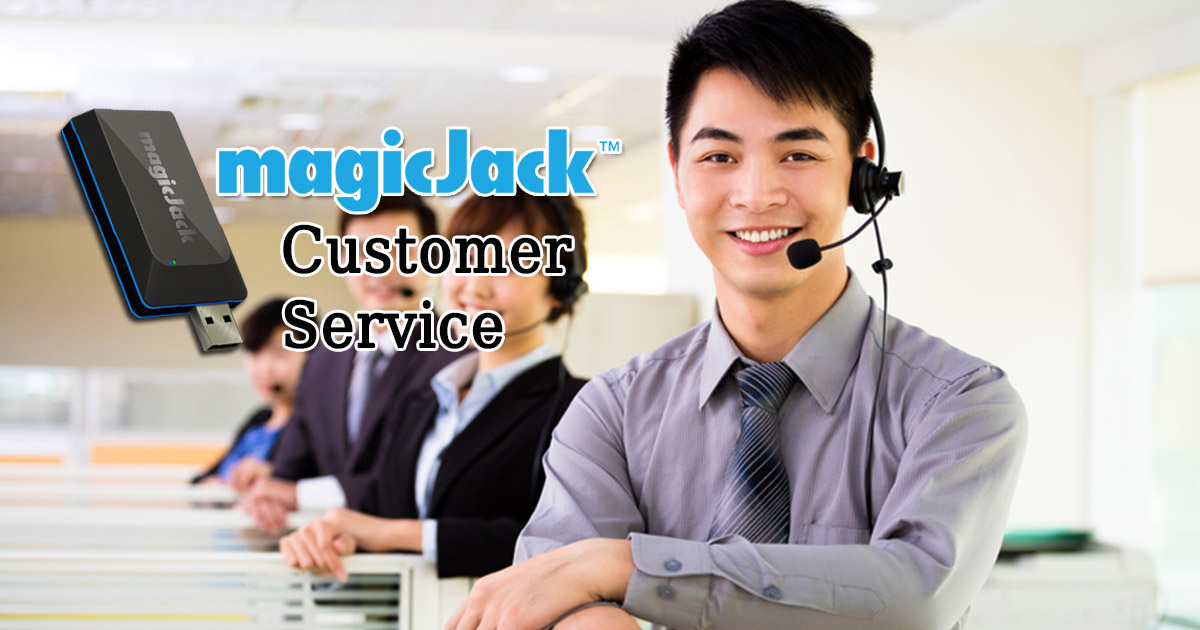 The MagicJack device works exclusively with the company's captive landline supplier & CLEC, YMAX. The founders o this company is Dan Borislow and Donald Burns. The organization was established 12 years ago (March 8, 2007). For the guidance of users, billing inquiries and sales, MagicJack Telephone Numbers are given below.
MagicJack Customer Care Assistance Numbers
MagicJack Customer Support Phone Numbers for the US, Canada are as follows. We have also offered international MagicJack Contact Number to drop your complaints/ issues. The MagicJack Customer Team will find the best solution to your problem within seven business days.
MagicJack Custom Service Phone Numbers
| | |
| --- | --- |
| Customer Care Number | 1-800-624-4252 |
| Sales Telephone Number | 1-800-magicJack (1-800-624-4252) |
| For Billing Inquiries in Canada or the US | 1-844-866-2442 |
| Billing Inquiries out of Canad or US | 1-561-594-9925 |
MagicJack Working Hours
MagicJack Hours of Operation for customer service are included here. With the help of MagicJack hours, you can know the best time to call MagicJack Customer Care Assistance.
Monday – Thursday: 9 AM – 9:30 PM EST
Friday – Sunday: 9: 00nAM – 8: 00 PM EST
Sunday: Closed
MagicJack Customer Service Website
Customers can see the services of MagicJack corporation on its official site. Therefore have a look at MagicJack VocalTech Website www.magicjack.com and collect the required data.
MagicJack Email Address: There is no particular Email ID support for MagicJack Customer Assistance. But through www.magicjack.com/contact.html page, one can obtain the necessary details of contact number.
Mailing Address
Customers can find MagicJack corporate office address here. Send your queries/ complaints or any other telecom MagicJack issues to the mailing address.
PO BOX 6785
West Palm Beach
FL 33405
Social Networking Sites
Subscribers of MagicJack can follow at social media. With the social networking sites of MagicJack, you can get the new inventions at the Telecommunications & ask your doubts easily.
LinkedIn: www.linkedin.com/company/magicjack
Pinterest: www.pinterest.com/magicjackphone/
Youtube: www.youtube.com/user/magicjackapp?feature=watch
Google Plus: plus.google.com/u/0/109313968174292907016
Facebook: www.facebook.com/magicjackApp
Twitter: twitter.com/magicjack
FAQs
How Can I Contact MagicJack Customer Care?
To cancel MagicJack during the free trial or after that, call Customer Service at 1-800-magicJack (1-800-624-4252).
How Do I Keep my home phone number with MagicJack?
Customers can call to MagicJack Customer Support Helpline Number to know the steps to keep the phone number with MagicJack. Otherwise, on the phone number tab click on transfer & port to device buttons, then submit your transfer request.
Can I use MagicJack with my cell phone?
Yes, you can use MagicJack with a cell phone. It is a USB phone adapter that allows you to make calls via Voice over Internet Protocol to cell phones, landline phones & other VoIP users.
Conclusion
We think that the above mentioned details about MagicJack Customer Care Number are helpful for you. One can also check out the customer service details of other companies at www.uscustomercare.com page.