FreedomPop Customer Support Phone Number | Email, Address, Website
FreedomPop Customer Service details are mentioned here. Customers can feel free to contact FreedomPop Customer Support for any queries/ problems. The ways of contacting the company is by using its phone number, Email Id, Address, Official Site.
FreedomPop Customer Service
About FreedomPop: It is a wireless Internet and mobile virtual network operator. The company offers free IP mobile services along with free data and VoIP, sells mobile phones, tablets & broadband devices. FreedomPop has headquarters at Los Angles, California.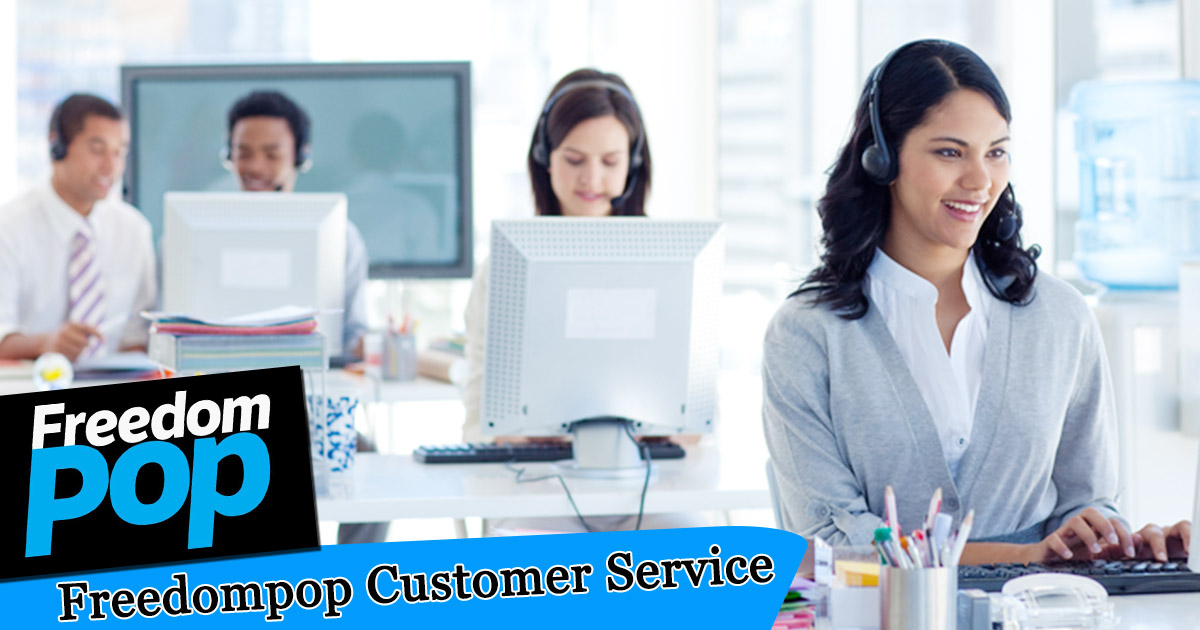 Freedompop uses networks of Sprint and AT&T in the United States, Yogo in Spain, Three in the UK & Telcel in Mexico. It is backed by DCM Capital, Intel, Mangrove Capital, Atomico, Axiata, and Protech Ventures. FreedomPop is well known for its Wi-Fi first technology. It means the company developed the idea to send texts or make calls over Wii connections.
FreedomPop Customer Care Assistance
Customers can ask questions or clarify doubts by using FreedomPop Customer Service Number. For general inquiries, you may call 888-701-1353. You can speak with FreedomPop Customer Care representatives regarding complaints/ queries by using below numbers.
Freedompop Customer Support Numbers
| | |
| --- | --- |
| Customer Service | 888-701-1353 |
| FreedomPop Phone Number | +1 888-743-8107 |
FreedomPop Working Hours
FreedomPop Customer Service Hours of Operation details are mentioned here. Customers can call their representatives 24 hours a day.
Address
Customers can reach the headquarters of FreedomPop by using the corporate office address. The company address details are as follows.
FreedomPop
1100 Glendon Ave. Suite 700
Los Angeles
CA 90024
Website
Freedompop Official Site contains the best and easy ways to reach the customer care center. One can also get the news about upcoming or new inventions from www.freedompop.com page.
Social Media
The active pages of FreedomPop social media pages are listed here. Customers can follow them at social networking sites such as Twitter, Facebook, LinkedIn, Instagram, Google Plus, Youtube, Vimeo to know the latest updates/news.
Facebook: www.facebook.com/freedompop
LinkedIn: www.linkedin.com/company/freedompop
Instagram: www.instagram.com/freedompop/
Twitter: twitter.com/FreedomPop
Google Plus: plus.google.com/105048428549562653351
Youtube: www.youtube.com/user/officialfreedompop
Vimeo: vimeo.com/freedompop
FAQs
Which Carries Can I Port Number From?
Customers can port their number only one time from another carrier. For that, you need the account number, pin number from the previous carrier.
How To Get a FreedomPop Phone number?
After starting your new FreedomPop service, you are required to select a number. Even when you are porting your number, one should select a Freedompop Phone Number.
How to call Outside the US with FreedomPop?
FreedomPop offers international calling services with their global plans, covering 50 countries. But international texting is not available. You should download the FreedomPop Messaging Android app for that.
Final Words
Hope that above included FreedomPop Contact Number details are helpful for customers to register complaints or problems. You can also ask questions in the comment section. Also, bookmark our page for the phone numbers of worldwide companies.