The necessity of the Western Union Customer Service
Western Union is an American worldwide company that provides its customers with financial as well as communication services. Some of its highly used products are the person to person money transfer, business payments, money orders, and communications. It used to be one of the leading companies in America's communication industry in the 19th century. You can call Western Union Customer Service Number regarding any of your queries.
Western Union Customer Service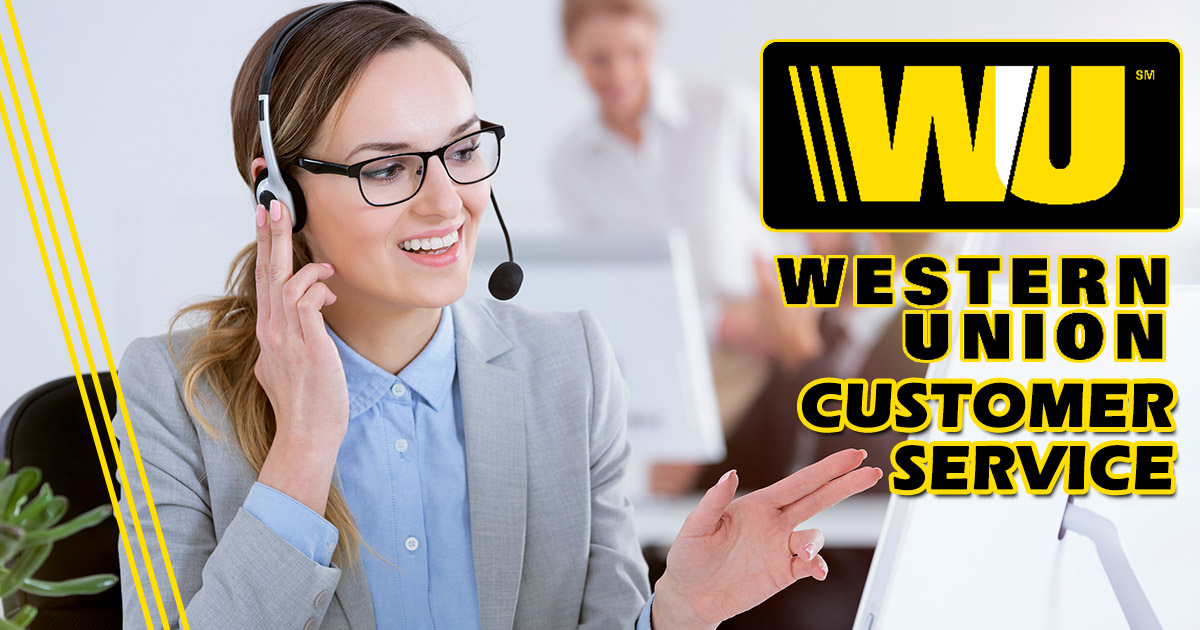 The company was set up in 1851 with the motive of providing a one-stop telegraph service, and it did manage to dominate the telegram industry for more than 150 years until it discontinued its telegram services in 2006. The firm was quick at adapting to new technologies and thus has survived numerous changes in the markets over time. Its headquarters is located in Denver, Colorado. The firm even tried its hand at launching its own money transfer application called Bidpay, which they later discontinued. Western Union chat has partnered with chatting apps like WeChat and Viber and their users can send up to $100 to another user.
Western Union Phone Number
The Western Union has time and again proved its customer care service, which is said to be very simplified, co-operative, and genuinely helpful. They do have different toll free contact numbers for different countries. Some Western Union contact numbers can be found in the table below.
Western Union Telephone Number

Customer Care(US)

1-800-325-6000

Website Care

1-877-989-3268

For TTY users

1-800-877-8973
Often it's more comfortable to solve a customer's queries or problems if they're well informed about it. The Western Union customer care page contains information on a lot of generic issues that any customer might face like, new to money transfer, money orders, or privacy-related queries. These will get you in touch with Western Union customer service live person. For a more detailed contact list or department-specific problem, you can check out Western Union customer support page at https://wucare.westernunion.com/s/customer-care-home
Western Union Hours
Although Western Union online support is available 24×7, a customer can reach out via call during the Western Union hours of customer services, which are 9.30 am to 6 pm. It'll direct you to a Western Union representative, you can solve your queries with them, or they will just connect you to a department that can handle your query better. The customer support line remains open for help in the specified time if you happen to call after that, you will just be notified to call in the allotted time. You can chat with their customer care from Monday to Friday at 9:30 AM – 12:00 AM EDT and Saturday and Sunday at 11:00 AM – 11:00 PM EDT.
Western Union Headquarters
Customers are allowed to visit the corporate office on a pre-planned tour or for business purposes. You can also use western union near me option if you are unaware of their exact location. The headquarters remain open for the Western Union hours, which are from 9.30 am to 6 pm, Monday through Friday. The Western Union headquarters is located, Colorado.
Western Union Corp Office
7001, E. Belleview,
Denver,
Colorado, 80237.
Western Union Customer care by Mail-
Western Union Financial Services, Inc.
P.O. Box 6036
Englewood, CO 80155
Western union number +1-720-332-1000
P.O. Box 6036
Englewood, CO 80155, USA
Customer Care – Corporate Handling
Attn: Executive Resolutions Department
P.O. Box 6036
Englewood, CO 80155, USA
Corporate Community Development, How to apply:
Written proposals may be submitted to:
Community Relations Manager
P.O. Box 6992
Greenwood Village, CO 80155-6992, USA, Fax +1-720-332-4753
Western Union Email Support
Western Union has adapted well with technology even when it is a 150-year-old firm. It has made itself available to its customers via all sorts of contact mediums. They are available via traditional mailing, as well as Emailing. The western union website email address is executiveresolutionsdept@westernunion.com.
What Customers Says – Western Union Review
For a business to survive and grow through drastic changes in the market taking place in the past 150 years and more, it has to perform well and have a good name amongst its customers. It is safe to say that Western Union has had quite good reviews and continues to maintain that even today since there haven't been any huge allegations on the firm from its users.
FAQs
Where can I cash a Western Union money order near me?
You can cash your Western Union money orders at any participating Agent location of Western Union.
Where is Western Union located?
Western Union is distributed across the world with nearly 500,000 agent locations in 200 countries and territories. 
How to change pick up location Western Union customer service?
If you want to change the pickup location for Western Union, you need send a request for payout location change by contacting customer care. 
How to contact Western Union about fraud?
You can call their fraud hotline 1-800-448-1492
What is the Western Union phone number?
1-800-325-6000 is the number through which you can reach Western Union. 
Where is Western Union headquarters?
Western Union headquarters are located in 7001, E. Belleview, Denver, Colorado, 80237.
How can I talk to Western Union customer service?
You can get in touch with them using any of the Western Union customer service phone numbers (1-800-325-6000), email (executiveresolutionsdept@westernunion.com) or mailing them to the addresses provided in the section of Customer Care by mail. 
Does Western Union send emails?
Western Union does use emails to notify its customers, and also responds to its customer's queries using emails.
Final Words
Western Union customer service has proved its efficiency time and again by providing all the necessary assistance to its customers. The company deals in money transfer and exchanges, which is a business that requires a lot of interaction with its customers; in such a scenario, an excellent customer support department comes in handy. The company has allowed or helped with exchanges of millions of dollars across countries very smoothly with the help of a good business to customer interaction.