Citi Bank Customer Care Contact Numbers | Official Site & Hours
Citigroup Customers can ask doubts, solve problems with Citi Customer Service Numbers. People who are looking for the Contact Numbers of Citi Bank can get the details. Find Citi Customer Support Hours, Official Website, Corporate Address, Email id to know answers for questions/
Citi Customer Service
Citigroup Inc is an American multinational investment bank and financial services corporation. Citi headquarters is located at New York City. It is ranked third on the list of largest banks in the US. The company was formed by the collaboration of banking giant Citicorp, financial conglomerate Travels group in 1998. Citigroup owns Citicorp, Citibank and many international subsidiaries.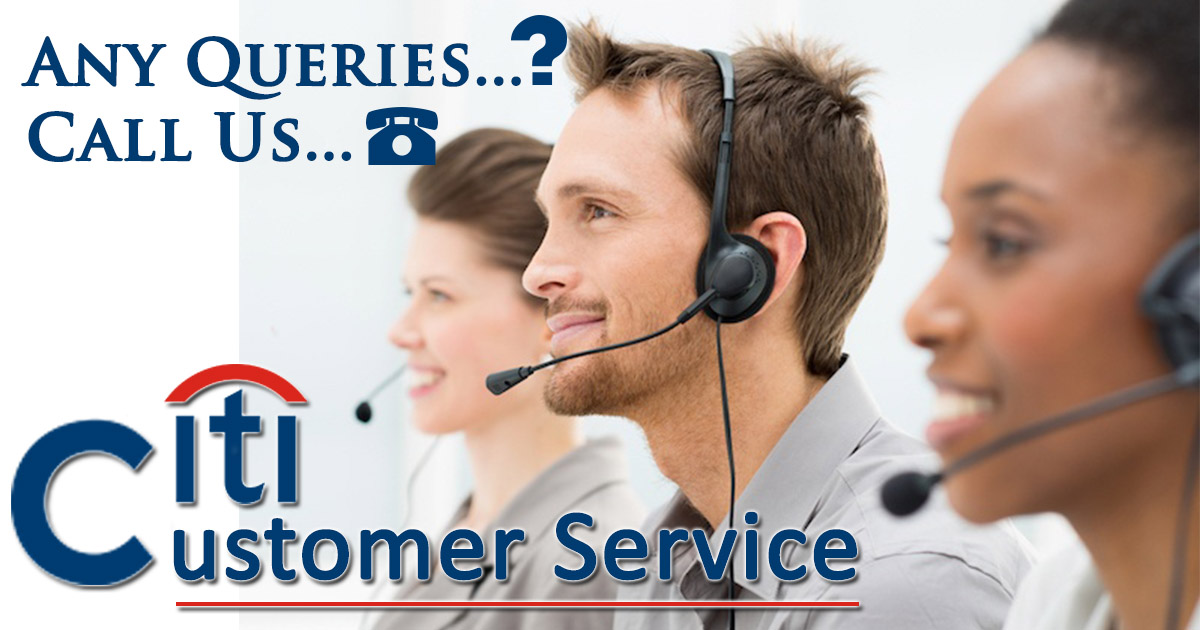 The main products of CitiGroup are Credit cards, Retail banking, Commercial banking, Investment banking, Private banking and Financial analysis. Citibank is the consumer division of financial services multinational Citigroup. Citibank provides credit cards, mortgages, personal loans, commercial loans, and lines of credit.
Citi Customer Care Contact Numbers
Citigroup Customers can resolve their issues by contacting Citi Support Representatives. Check the Phone Numbers Of Citi Bank Customer Care and Citi Card Hours Of Operation to get the answers for your questions. People can ask queries through Citi Customer Service Contact Numbers.
Citi Bank Number
| | |
| --- | --- |
| Online Banking Support Number For Citi | 1-800-374-9700 |
| TTY Services For Citi | 1-877-693-0372 |
| Servicio al cliente español | 1-800-360-2484 |
Citi Banking Phone Numbers
Apply for an Account & Check your Application Status: 1-800-745-1534
Citi Bank TTY Number: 1-800-992-9833
TTD Client Services Telephone Number: 1-800-945-0258
Citi Cards Customer Support Numbers
Citi Personal Loans Toll Free Number: 1-800-685-0935
TTY/TDD phone services for the hearing impaired: 1-800-945-0258
General Support & Servicing: 1-800-950-5114
TTY Number For Lost Card: 1-800-325-2865
Apply for a Credit Card & Check your Application Status: 1-888-201-4523
Apply for a Costco Credit Card & Check your Application Status: 1-877-343-4118
Citigroup Service at Client Espanol: 1-800-947-9100
TTY services number to check card application status: 1-866-210-0617
Citi Mortage Customer Service Numbers
New first mortgage or refinance: 1-800-248-4638
New home equity lines or loans: 1-877-362-9100
Servicing (if you receive statements from CitiMortgage): 1-800-283-7918
Servicing (if you receive statements from Citibank, N.A.): 1-800-685-0935
Citi Card Phone Number: 1-855-839-6250
Servicing (if you receive statements from Cenlar): 1-855-839-6253
Citi Bank Customer Service Toll Free Numbers
Servicing & Support: 1-877-528-0990
Citi Retirement Services: 1-800-695-5911
Global Executive Banking Number: 1-813-604-3290
Citi Bank Personal Banking Help Line Number: 1-866-213-0890
Online Banking Support: 1-866-405-4036
CitiGold Account Toll Free number: 1-888-967-8200
Citi Gold Telephone Number
Citi Gold International General Inquiry Phone Number: 1-866-637-9042
Outsiders of US: 1-813-604-3006
General Support & Servicing: 1-877-309-0914
Citi Number: 1-813-604-3080
For Small Business Banking: 1-877-528-0990
CitiBusiness Online Support: 1-800-285-1709
Online for Small Business: 1-855-505-2484
Citi Customer Support Hours
Citi Bank Customer Care Hours Of Operation are here. People can contact Citi Support Telephone Numbers within the 24 hours a day, 7 days week.
Citi Bank Customer Care Corporate Address
Customers can write a letter to the Citi company by explaining the problems with banking services. You can report a complaint on the products and services of Citi with the help of Citi Bank Mailing Address. We suggest the people writing a letter is a simple format to solve their issues.
U.S. Service Center
Attn: C.P.S.
P.O. Box 769007
San Antonio, TX 78245-9966
Citi Official Website
With the help of Citi Bank Official page, customers can check the easy and best ways to contact the customer service. The company offers many services like live chat, send a mail, book an appointment, visit a branch, write to the branches. At Citi Bank Website: online.citi.com, individuals can get banking, lending, credit cards, investing and Citigold services.
Citi Support Email Id
Citi Customer Care Email Address is useful for individuals to make a complaint. Send complaints, issues to the particular mail id.
Social Media – Citi Customer Service
Citi 24 Hours Customer Care services are possible through social networking sites. The customers of Citigroup must follow them at social media. Citi social media sites provide useful information like new schemes in the banking sector, credit cards. People can file a claim on the Citi Bank services, products by using technicians at social networking sites.
Facebook: www.facebook.com/citi
Twitter: twitter.com/citi
Youtube: www.youtube.com/citi
LikedIn: www.linkedin.com/company/citi
RSS: www.citigroup.com/citi/contact.html
Instagram: www.instagram.com/citi/
Questions & Answers
1. How do I contact Citibank credit card?
People can call the Citi Bank Customer Support 24/7 at 1860 210 2484. By contacting the Citibank Customer Service, people can ask queries, credit card related issues.
2. What's the number to Citibank?
Citi Bank Customer Support Telephone Number is 1 (800) 374-9700. Customers are advised to call the customer care representatives of Citibank to resolve loan issues, card related problems, investments, etc.
3. How do I contact Citibank customer service Philippines?
Individuals need to contact Citibank Customer Care for any concerns at (632) 995-9999. You may also send a message with www.citibank.com.ph. Citi Bank General Inquiry Telephone Number is (632) 708-7087 7087.
Conclusion
We hope that the data mentioned here regarding Citigroup 24/7 Customer Care are useful for people to resolve their issues. Customers can also check the contacts of other banks at our page. Therefore, visit our page www.uscustomercare.com frequently and get the solutions easily.