Capital One Customer Service Numbers – Will they support 24/7?
Based on the number of assets that Capital One carries with itself, it can easily be ranked as the 11th bank in the entire United States with that amount of assets. Anyone who has the requirement of a credit card, debit card, personal loans or anything else a bank is for, Capital One financial corporation is probably the first to come to mind.
Capital One is not like your every bank but does everything and more than any bank would. You can take their good advice and actually help your money grow. Thanks to their good customer service, things always go smoothly for you and you can contact them very easily in case of any trouble.
Capital One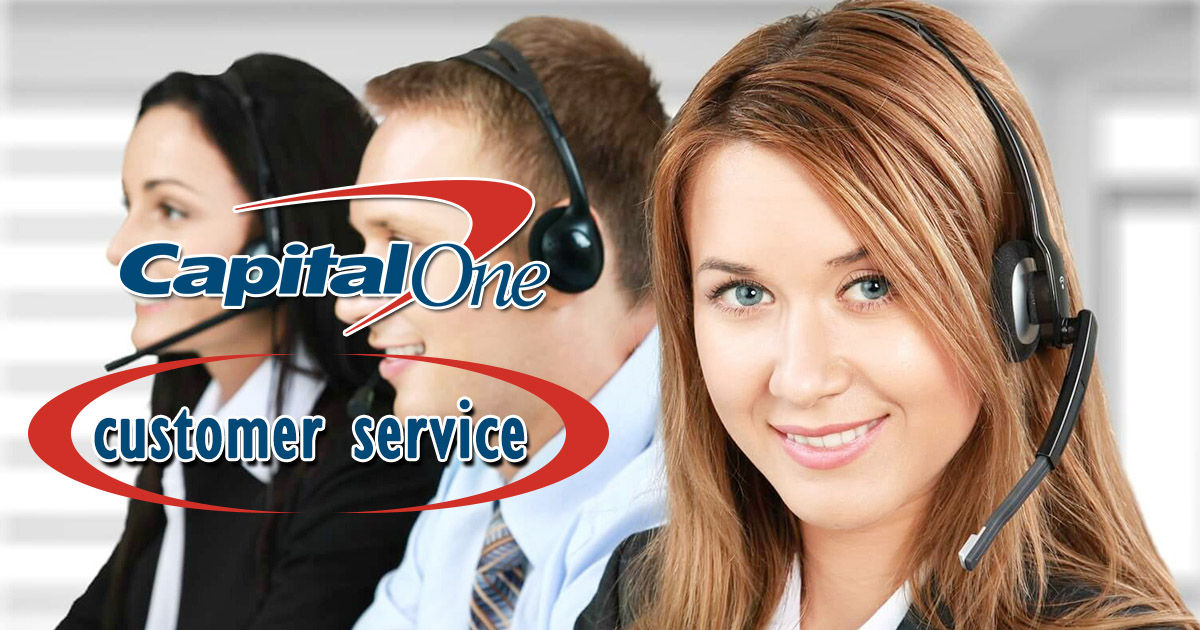 Capital One financial corporation has been in the banking business for years and understands the actual needs and expectations of the customer out of a good bank. One can find a credit card facility along with a checking and savings facility at just one place through Capital One.
With Capital One, a customer understands what smart saving really is and how one can facilitate it with smart spending. Their assistance is what is valued by all customers above everything else and it is the reason they have stood tall for so many years now.
Capital One Phone Numbers
Capital One has an entire section for customer support on its website. Various sections of service requirements have been listed under it with different Capital One customer service phone numbers, wherein you can find all numbers for contact. Some have been listed down below for general reference.
All of these numbers are helpline numbers, which means any customer of Capital One can make a grievance call at any point in time. Whether it is a debit card related issue or a credit card related issue or anything else for that matter. All calls will be transferred to the right person for you as there are varied sections, like the Capital One auto finance phone number.
Primary Capital One Contact Numbers
Capital One provides an amicable assistance with any concern you approach. The representatives are quite knowledgeable about how Capital One operates and provides you the right assistance.
Main Capital One Support

Capital One customer support (Toll-Free)

877-383-4802

Website

www.capitalone.com
Other Capital One Finance & Bank Numbers
Capital One Credit card phone number: 1-800-227-4825
Banking (Capital One bank customer service): 1-877-514-2265
Capital One auto finance phone number: 1-800-946-0332
Capital One 360 Customer Service
New Customers: 1-800-289-1992
Existing Customers: 1-888-464-0727
Interactive Phone Services: 1-888-464-7868
Contact by Fax: 1-888-464-3220
Capital One Hours
The Capital One customer service hours are, the helpline numbers that have been given in case of any query or issue are operative from 7:00 a.m. and 8:00 p.m. CT Monday through Friday.
For all those queries, where the timeline is not into consideration, mail would be a great way to contact someone from Capital One. All mails are checked and replied to regularly by the personnel.
The operating hours of the Capital One stores are 9 am – 5 pm.
Capital One Headquarters/Corporate Office Address
Capital One office headquarters are where everything takes place. It is one hub from where all transactions that happen in the entire financial corporation go through. The address for the same mentioned below for your reference and in case any need arises.
Capital One Address:
Capital One Financial Corp.
1680 Capital One Drive
Mclean, VA 22102
United States
A lot of times, you would need the mailing address as well. Many bill payments have to be done through the same address which has been updated on their website. You can go through by section to see which address is valid for which kind of payment or process. All reports regarding fraud credit cards or misplaced ones have to be sent out to the following addresses only. Only three main addresses are available; wherein two are for payments. Also, there are 492 banking locations and the main Capital One bank address is mentioned above.
Capital One Near Me
The official Capital One website provides a store locator locations.capitalone.com.
How to contact the President of Capital One?
Customers can't get in touch with the President directly through any Capital One contact number. Though you can mail to the official headquarters at 1680 Capital One Dr, McLean, VA 22102, United States, addressing the President of Capital One.
Capital One Official Site
The Capital One website is beneficial for all customers. All services from checking and savings accounts to credit cards and auto loans; all information has been packed together for your reference on this one portal. The customer support section plays a significant role in defining the online front of the financial corporation, as it has all numbers to call Capital One.
Providing helpful tips for customers to understand how the system works and how smart decisions can be made. This is the kind of customer service that has made Capital One into the successful financial company, that it is today.
Every query that any existing or potential customer might have, from credit cards to auto loans, all services have been listed down section wise so that it is easy to find the service you are looking for. The kind of comprehensive website that Capital One has along with Capital One live chat becomes very helpful in case a query arises.
Official Website: www.capitalone.com
Capital One contact us page: https://www.capitalone.com/support-center/contact-us/
Capital One Email
Bank holding company, Capital One does not provide an official email ID for customers to clear their queries and concerns. Also, there is no chat option for Capital One. But for Capital banking department, you can avail the chat support just by logging into your online account.
Is Capital One chat support available?
Officially, Capital One does not offer a Live Chat assistance. But there is a Capital One online chat for banking department. You can just login to your bank account through online and chat with the customer care.
Capital One Support on Social Media
Capital One is pretty active on the social media front as you can contact them through any of their social media platforms. We have listed all of their handles below for you.
Customer's Opinion on Capital One
Capital One customers have been pleased with the customer service they have been so far. A good bank defines an economy and Capital One has done so very successfully. It is also crucial for customers to make smart decisions when it comes to money and the same can only be done when their money is in safe hands at the end. Most reviews of the service that Capital One has provided and the Capital One bank phone number support, have been very positive.
FAQs
What time does Capital One customer service open?
The helpline number of Capital One is open from 7 am Monday through Friday. 
Who owns Capital One?
Capital One is primarily a credit card company owned by Richard Fairbank. 
How to contact Capital One credit card?
All existing account holders, who have a credit card, can contact Capital One through this Capital One credit card customer service number, 1-877-383-4802.  
How do I contact Capital One?
Capital One has various numbers available based on the kind of query you might have. You can contact Capital One on their customer service number 1-877-383-4802 or you mail them or post your suggestions or complaints in their online support pages. 
Does Capital One have a customer service email?
Capital One doesn't have a defined customer service email as it has with all the contact numbers. 
Who do I contact for a lost Capital One credit card?
A lost credit card can be reported through the helpline number, 1 (800) 227-4825. 
How to contact Capital One corporate office?
Capital One corporate offices can be approached by their contact number, +1 703-448-3747 and you can get in touch by sending a mail as well on their address. 
How do I contact Capital One without an account?
The general correspondence number, 1-877-383-4802 will come in handy if you are not an existing customer of Capital One. 
How to contact the CEO of Capital One Bank?
It is best to get in touch with the corporate office for the same through mail support at 1680 Capital One Dr, McLean, VA 22102, United States.
How do I speak to a person at Capital One?
You can call Capital One on their customer service at 1-877-383-4802 for getting in touch with a representative.  
Conclusion
Capital One is a popular financial company and a pillar of the American financial system. Customers have been grateful for their service for years now. All this has been possible because of their stronghold towards the customer service aspect.