NetSpend Customer Support Phone Number | Mailing Address, Site
The best way to manage your money without having traditional bank accounts is possible through NetSpend. NetSpend Prepaid Cards are accepted at online stores, business solutions. The problems with its services can be reported using NetSpend Customer Service Numbers. You are requested to call NetSpend Phone Number to raise an issue. People can even choose Official site, Office Address & Email Id to find an answer for questions.
NetSpend Customer Service
NetSpend is a prepaid debit card and financial services company that offers the best alternatives to a traditional bank account. The primary moto of the company is to empower consumers and businesses to be self-banked. Netspend is a TSYS company. Sosa Brothers started Netspend in the year 1999. The company serves an overall 68 million underbanked consumers by providing them with security, freedom.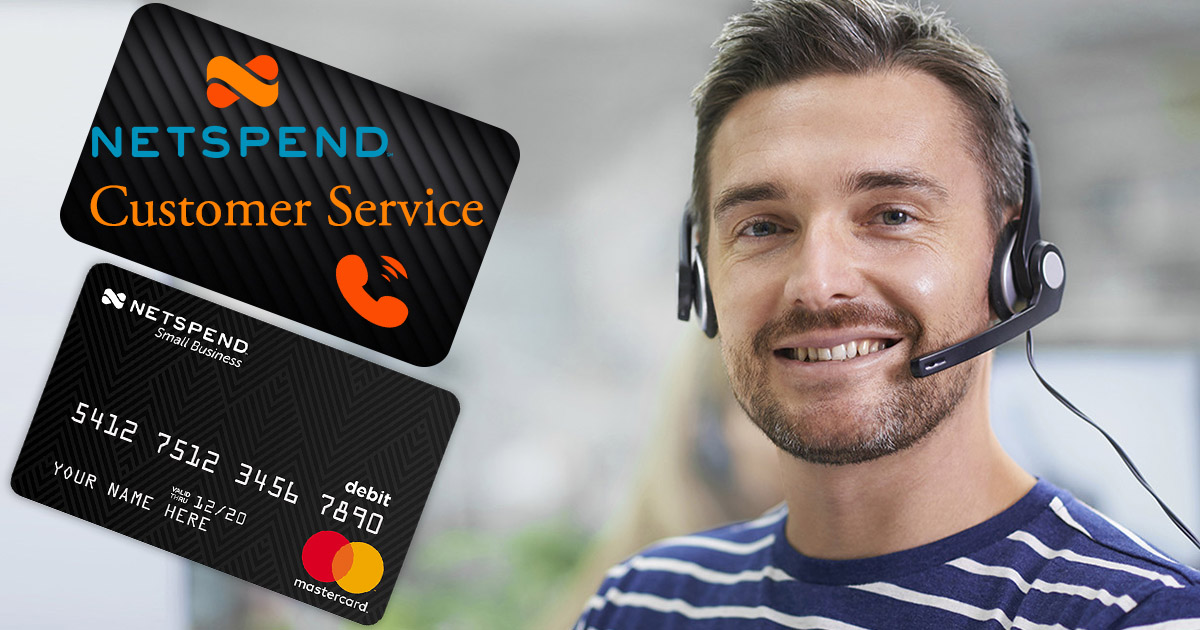 The products and services of NetSpend are designed for customers who don't contain traditional bank account and prefers to use alternative financial services. Some of the partners of Netspend are Walmart, PayPal, Western Union, Brinks Money, ACE Cash Express and others. NetSpend received awards and recognition for its best services like The Card & Payments Awards, World's Most Ethical Companies, PayTech Awards, Greater Austin Business Awards.
NetSpend Contact Number
NetSpend Visa Prepaid Card Users can solve issues like cash withdrawal at ATMs, Online usage, at the sore by contacting Westen Union NetSpend Customer Service Phone Number. If you lost/ stolen debit card, then block services immediately by speaking with the representatives at NetSpend Customer care Call Center. Check out NetSpend Phone Numbers and solve its problems.
NetSpend Number
| | |
| --- | --- |
| NetSpend Phone Number | 1-86-NETSPEND (1-866-387-7363) |
| Fax Number | 1-855-439-6488 |
NetSpend Customer Care Hours
NetSpend Customer Support Hours Of Operations are here. Individuals are suggested to check the contact numbers and timings before calling the customer service team. The available opening and closing timings for NetSpend Support are from Monday to Friday, between 8 am and 10 pm, Central. The Hours on Saturday and Sunday are from 8 AM to 8 PM, Central.
NetSpend Customer Support Corporate Address
NetSpend Debit/ Credit Card holders can write their baking issues, manage online accounts, questions on how to use a debit card, add money to your card/ account. Send letters to NetSpend Headquarters Address.
NetSpend Corporation
PO Box 2136
Austin, TX 78768-2136
NetSpend Official Website
NetSpend Debit Card provides the best financial services to the customers without having a traditional bank account. NetSpend Prepaid cards can be operated at online, stores, ATMs, business solutions. The Official Website of NetSpend is www.netspend.com, where you can get complete information about the contacts. People can activate their card, log in to an account to manage services through its home page.
Email Id Of NetSpend Customer Service
Individuals can file a complaint on NetSpend Prepaid Card services by writing a mail. Individuals can give compliments to the company president at president@netspend.com. For any general questions/ inquiries, use NetSpend Email Address: customerservice@netspend.com. To get business partnership opportunities with NetSpend submit a request.
NetSpend Social Media Pages
The active social networking sites of NetSpend are mentioned here. Check out the pages of the network at Facebook, LinkedIn, Twitter and Youtube. And people need to follow those social media pages to know the offers/ discounts on NetSpend Cards. The Visa, Master card and prepaid cards or credit cards users can simply chat with the experts and solves the problem via social media. You can also chat with the representatives through Social media.
Facebook: www.facebook.com/netspend/
Twitter: twitter.com/netspend
LinkedIn: www.linkedin.com/company/netspend
Youtube: www.youtube.com/user/netspend
FAQs
How Do I Contact NetSpend Customer care Representatives?
NetSpend Customer Service Contact Number is 1-86-NETSPEND (1-866-387-7363). Customers can ask simple questions like how to take a new card/ add money to it by calling the customer support team.
What is NetSpend Customer Service Email Address?
Drop an email at NetSpend Corporate Email id customerservice@netspend.com. One can find solutions to their card accessing problems, complaint on a lost/ stolen card by writing an email.
When Does NetSpend Help Line Center Opens & Closes?
NetSpend Toll Free Number Services are made available from Monday through Friday, from 8 am to 10 pm, Central. Its Customer Support Hours Of Operation are from 8 AM to 8 PM, Central, on Saturday and Sunday.
Final Words
We wish that the data included here regarding NetSpend Master Card Customer Support are helpful for the individuals. Users can sort out banking or card problems through NetSpend Contacts. Individuals can also reach our website www.uscustomercare.com to get the customer care phone numbers of other finance companies.