Toms Contact Number | Customer Support Email Id, Address
Do you want to experience lightweight, comfortable shoes for travelling? Then opt for Toms which provide high-quality goods like handbags, coffee, eyewear along with shoes. For any details or if any queries/complaints, you can make use of Toms Customer Service.
Toms Customer Service
Toms is a for-profit company planted in Playa Del Ray. TOMS was founded by Mycoskie in 2006, who is an entrepreneur from Texas. The company designs and advertises most notably shoes, eyewear products, coffee, apparel, and handbags.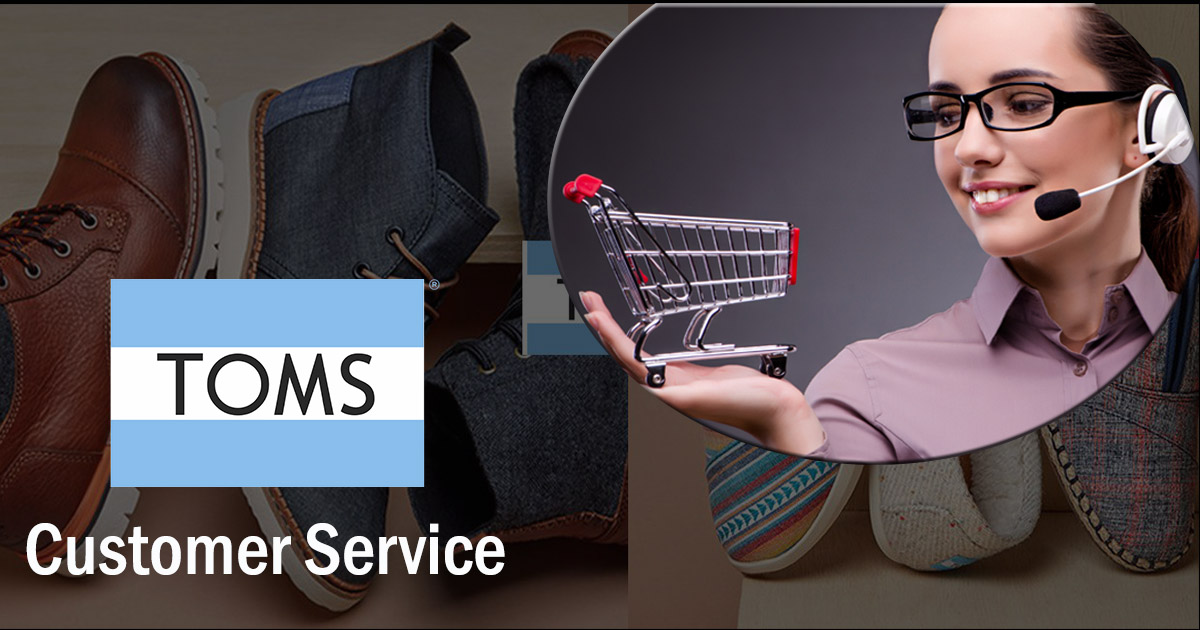 Toms shoes use espadrille design. It also offers one for one business model. The original concept of this model is, with the purchase of a pair of shoes, the company also provides one pair to a child without shoes. Also, the profit that came from Eyewear purchases is used to save or restore eyesight for those in developing countries.
The company has launched TOMS Roasting Co, the purchase of coffee gives 140 litres of safe water to a person in need. Purchase of Toms Bag collection helps to offer training for skilled birth attendants and distribute birth kits. If you have any issues with Toms products, you can refer Toms Customer Care details below.
Toms Contact Number
TOMS provide shoes, eyesight, water, safe birth and bullying prevention services to people in need. This company offers its services to several countries. Here you can see the contact numbers, customer support working hours for all those countries. Check out the latest Toms Phone Number details and use it to clarify your doubts.
Toms Customer Support Telephone Number
| | |
| --- | --- |
| USA / Canada | +1-800-975-8667 |
| Retailers Contact Number | 800-985-1188 |
| United Kingdom | +0-800-028-1816 |
Toms Number For All Countries
Netherlands: +0-800-720-0007
Germany: +0-800-723-9244
France: 0805-542-557
Tom's of Maine Customer Care Numbers
Broker Partner Phone Number: 973-804-6200
Fax: 1-888-338-4782
Tom's of Maine Citizens' Advocacy Team Number: 1-800 FOR TOMS (367 8667)
Toms Customer Support Address
If you want to send your questions/ doubts to the office, then you should use this Toms corporate office address.
5404 Jandy Pl,
Los Angeles,
CA 90066
Toms Customer Care Email
You can send your complaint to Tom's Customer Service through Email. At any time, their customer representatives are available to find the answers to your issues. Customers must write their message at www.toms.com/global/contact_us.jsp page.
Toms Customer Support Hours of Operation
| | |
| --- | --- |
| Country | Toms Customer Care Hours |
| USA / Canada | 08:00 AM – 6:00 PM PST M – F |
| United Kingdom | 08:00 AM – 5:00 PM GMT M – F |
| Netherlands | 09:00 AM – 6:00 PM CET M – F |
| Germany | 09:00 AM – 6:00 PM CET M – F |
| France | 09:00 AM – 6:00 PM CET M – F |
Toms Official Website
To know about new or upcoming products, do shopping at Toms Website www.toms.com. Moreover, at the official site, You can check the contact us details of Toms.
Chat With Us
Another form of contacting Toms Customer Support is with the Chat option. Users are suggested to go for this alternative when they can't connect through Phone. The best time to chat with us is from 8 Am to 5 Pm through Monday to Friday.
Social Media
Through Social Media Accounts of Toms company, you can reach the customer support team. Presently, Toms active accounts are on Instagram, Facebook, Twitter, Youtube. Customers are required to post their problem on any of these for finding the best solution.
FAQs
How To Contact Toms of Maine?
Toms Of Maine Customer Service Contact Phone Number is 973-804-6200. Customers can also fax their orders to 1-888-338-4782.
What is Toms Number?
Toms shoe Customer Support Telephone Number is +1-800-975-8667. You can use other methods like Chat, Email, Social Media to contact with customer care representatives.
Who to Contact With Property Issues in Toms River NJ?
Customers who are facing property issues in Toms River NJ can resolve their problem by making calls to the customer service. The customer support team of Tom's can speak Dutch, French, German & English Languages.
Conclusion
Toms Customer Care Contact Number provided on this page is useful for you to know about its products or to give them feedback. You can ask for more information in the comment section. Stay tuned to our website to get the customer care details.