TEP Phone Number | Tucson Electric Power Customer Care, Email ID
Communicate with TEP Customer Service Team by phone/ email/ message about your problems or queries. You can notify about the power outage, E-Billing, stop/ transfer services by using Email Id, Toll Free Number, Address.
TEP Customer Service
Before making a complaint on TEP Services, once get a complete idea about the organization. Tucson Electric Power is an electric utility company, that serves southern Arizona in the United States. TEP is a subsidiary of Fortis, which is the parent company of UNS Energy.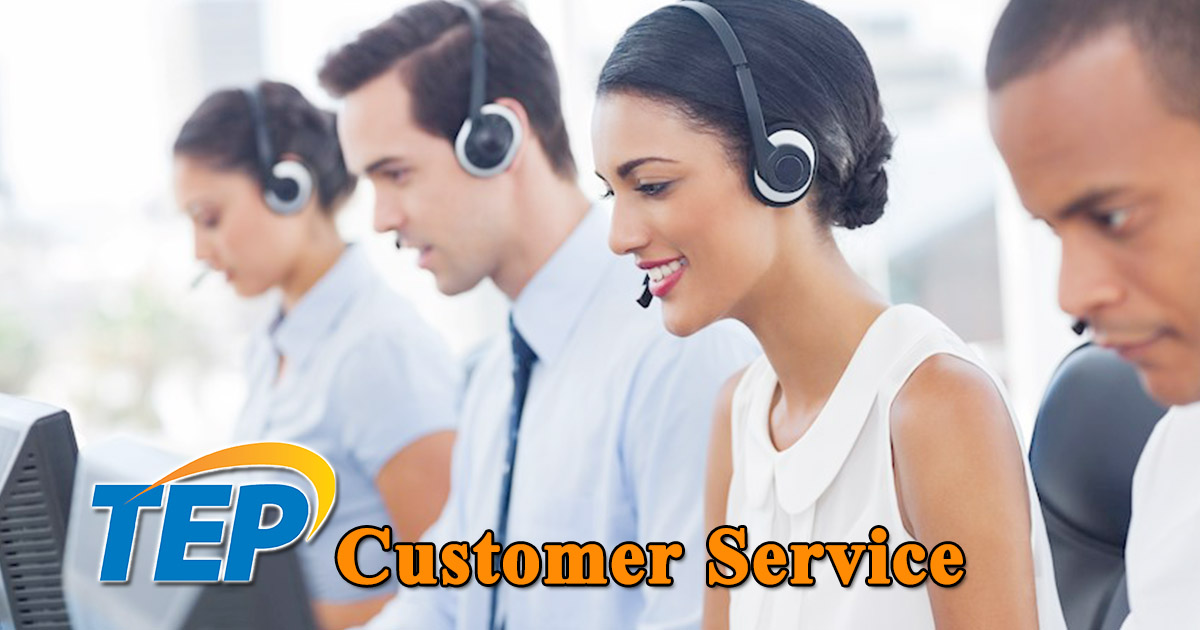 Kino Veterans Memorial Stadium on Tucson's south side was named as Tucson Electric Park for TEP. It also provides easy ways for bill payment. TEP employees work around the clock to maintain & improve the systems that provide safe and reliable electric service. If customers have issues, then reach customer care with the help of TEP Phone Number.
TEP Customer Support Number
As TEP is an electric utility organization, the company is offering TEP Emergency Phone Number services for the security of customers. Hence we are providing the relevant data of TEP Customer Service Phone Number, Online billing telephone number, Power Outage & other details.
TEP Customer Care
| | |
| --- | --- |
| Hotline Emergency Services | 520-623-3451 |
| Out of Service | 800-328-8853 |
| Media Inquiries | 520-884-3742 |
TEP Phone Numbers
TEP Customer care Team Number: 520-623-7711
Reach Arizona Blue Stake: 800-782-5348
TTY For Hearing Impaired: 800-367-8939
TEP Fax Number: 520-770-2004
Corporate Switch Board: 520-571-4000
Energy Smart Home Program: 520-884-3616
New Construction: 520-918-8300
De-energize Equipment: 520-918-8300
Employment Hotline: 520-884-3618
TEP Customer Care Hours of Operation
Tucson Electric Power Customer Support Center Working Hours information is here. The timings from Monday to Friday are 7 Am to 6 Pm.
TEP Corporate Office Address
If you want to write your complaints or problems to the office, then use the below address.
Mail Payment:
Tucson Electric Power
PO Box 80077
Prescott AZ 86304-8077
Mail Correspondance:
Tucson Electric Power
PO Box 711
Tucson AZ 85702-0711
Message
Customers can choose the message option to clear all doubts regarding e-bill. You must provide details like name, account number, your message, email, phone at message customer care section of www.tep.com/contact-us/ page.
Tucson Electric Power Website
Users who want to start, stop or transfer their service online must reach the official page. To get the TEP e-bill, contact number details, emergency power outages, whatever may be the problem visit www.tep.com for a better solution.
Social Media
Customers can follow Facebook, Twitter, Youtube, LinkedIn, Instagram sites for any doubts or making complaints on billing.
Facebook: www.facebook.com/TucsonElectricPower
Twitter: twitter.com/TEPenergy
Youtube: www.youtube.com/user/TucsonElectricPower
Instagram: www.instagram.com/tucsonelectricpower/
LinkedIn: www.linkedin.com/company/tucson-electric-power
FAQs
What is TEP Bill Pay Phone Number?
You can pay your bills through the phone. Check account number, billing zip code and call 800-650-9138 for successful bill payment without issues.
How to Contact TEP Tucson Power Outage Customer Support?
If your power is out, then call 520-623-7711 to report TEP authorities. By using TEP automated system, you will receive a call regarding when the power is restored.
How to communicate to the TEP Customer Care?
The customers can call 520-623-3451 to report an emergency or power outage. You can also send an email to inform your problem, message customer service, write your context to the mailing address or use social networking sites.
Conclusion
The complete data provided above regarding TEP Customer Support Telephone Number, Address are beneficial for you. Please Feel comfortable to leave a comment in the below section. Frequently check our site www.uscustomercare.com to get the contact details of other companies.