Entergy Customer Support Toll Free Numbers | Address, Website & Mail
Do you have any complaints on Entergy Services? If yes, then collect Entergy Customer Service Numbers from here and talk with representatives. You can also send an email or letter to the Customer Support through the Address. Check Hours of operation & Official Site details.
Entergy Customer Service
Entergy Corp is an incorporated energy company engaged primarily in electric power production & retail distribution operations. Harvey C. Couch was the founder of Entergy in the year 1913. It is headquartered in Entergy Tower, New Orleans, Louisiana, United States.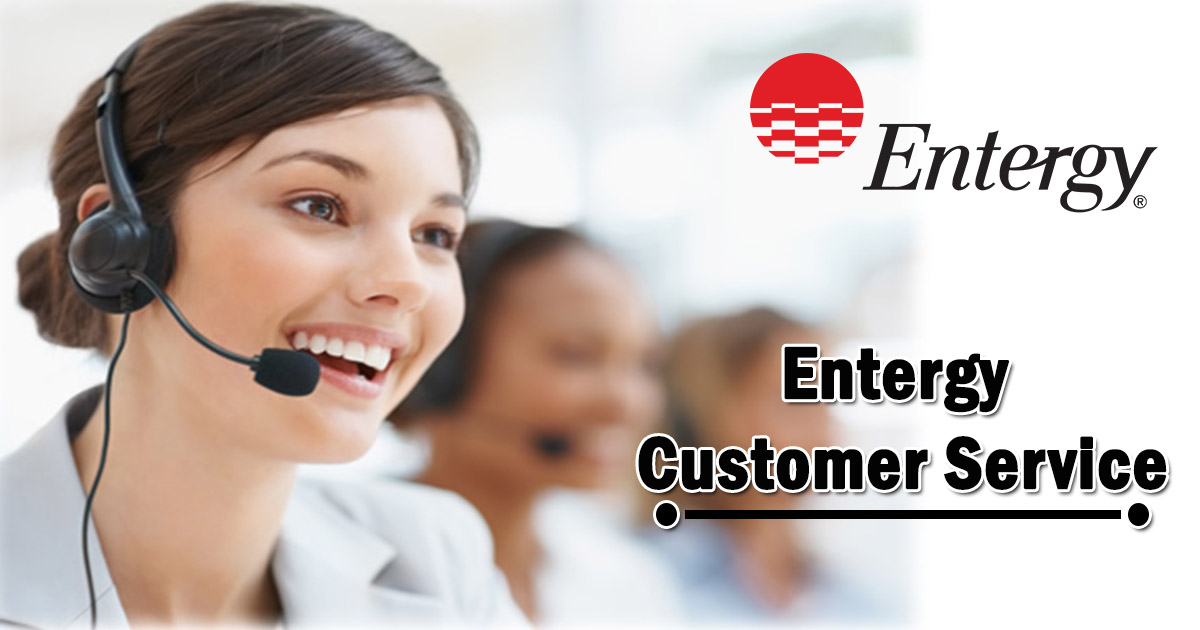 The services are Electricity and natural gas in New Orleans and Baton Rouge. The subsidiaries of Entergy at different locations are Arkansas, Gulf States Louisiana, Louisiana, New Orleans, Nuclear, Mississippi, Texas. Users can check Entergy 1800 number below to call directly with operators and discuss the problems.
Entergy Customer Care Phone Number
Customers can resolve problems by speaking with their experts. So check the Entergy Help Line Numbers here. You can contact Customer Care Assistance any time to report gas leakage or emergency.
Main Entergy Contact Numbers
Entergy Customer Support
Main Entergy 1-800 number
1 (800) 368-3749 (1-800-ENTERGY)
Entergy Emergency Help Line Number
1-800-968-8243 (1-800-9OUTAGE)
To report a Gas Outage
1-800-968-8243 (1-800-9OUTAGE)
Other Entergy Phone Numbers
For Bill Payment through Phone: 1-800-584-1241
For Quick and easy transactions: 1-800-368-3749 (1-800-ENTERGY)
Contact an Agent: 1-800-368-3749 (1-800-ENTERGY)
Hours of Operation
You can contact Entergy on any day and at any time. Their Customer Care services are available 24/7 due to its emergency services, power outages. So customers are can call any number provided above at any time for making complaints.
Entergy Customer Service Official Site
Customers can know about the power outage, thunderstorms and payment methods at the official portal www.entergy.com. Also, get the Frequently asked questions & contact numbers at the official page. The contact us page is https://www.entergy.com/contact_us/
Eentergy Email Address
There is no specific email id support for Entergy. But by using its webpage, you can acquire the required Entergy Support on all the services. If you want to contact Agents, you can them via online and they will respond via Email. So, make sure to provide the valid email id while registering.

Social Media
Users can stay connected with Entergy organization by following on the social networking sites. The active accounts of this company are Facebook, Instagram, Twitter, and LinkedIn.
Facebook: www.facebook.com/EntergyLA
Instagram: www.instagram.com/entergy/
Twitter: twitter.com/EntergyLA
LinkedIn: www.linkedin.com/company/entergy
Entergy Corporation Address
You can send questions or issues to the corporate office, by using Entergy mailing address. Write your letter and post it to the below Entergy Louisiana addresses based on your utility.
1. Arkansas
This is the Entergy bill pay address with which you can process payments quickly. Just take a envelop, paste a stamp and mail in your monthly payment along with bill to this Entergy billing address.
Entergy Arkansas, LLC
P.O. Box 8101
Baton Rouge, Louisiana 70891-8101
2. Address for Entergy Louisiana
Entergy Louisiana mailing address is,
Entergy Louisiana, LLC
PO Box 8108
Baton Rouge, Louisiana 70891-8108
3. Entergy New Orleans
Entergy New Orleans, LLC
PO Box 8106
Baton Rouge, Louisiana 70891-8106
4. Mississippi
Entergy Mississippi, LLC
PO Box 8105
Baton Rouge, Louisiana 70891-8105
5. Texas
Entergy Texas, Inc.
PO Box 8104
Baton Rouge, Louisiana 70891-8104
FAQs
What time does Entergy Customer Service Close?
No, There is no closing time for Entergy customer service. The services are available 24/7.
What is the Entergy Number to Bill Matrix?
You can pay the bill by phone through credit card, debit card, or electronic check by calling Entergy Bill Matrix at 1-800-584-1241
What is the Emergency Phone Number for Entergy?
Entergy Emergency Contact Number in case of gas leakage to report an outage is 1 (800) 968-8243.
Conclusion
Hope that above provided Entergy address along with customer care contact phone numbers is beneficial for users. You can visit our site regularly to know the contact information of other companies.