LG Electronics Customer Service – Phone Number, Email, and Corporate Address
LG Electronics is one of the largest multinational electronics companies that provide innovative and amazing products and services, along with excellent customer services, making people's life good. People at LG bring to you everything you need from the owner's manual to technical support at your doorsteps. Customers can contact LG technical experts and could get assistance with all the services they need. Any information regarding warranty, accessories, and products can be obtained only by just a few clicks, or you can talk with a live person at LG for a more personalized experience.
LG Customer Service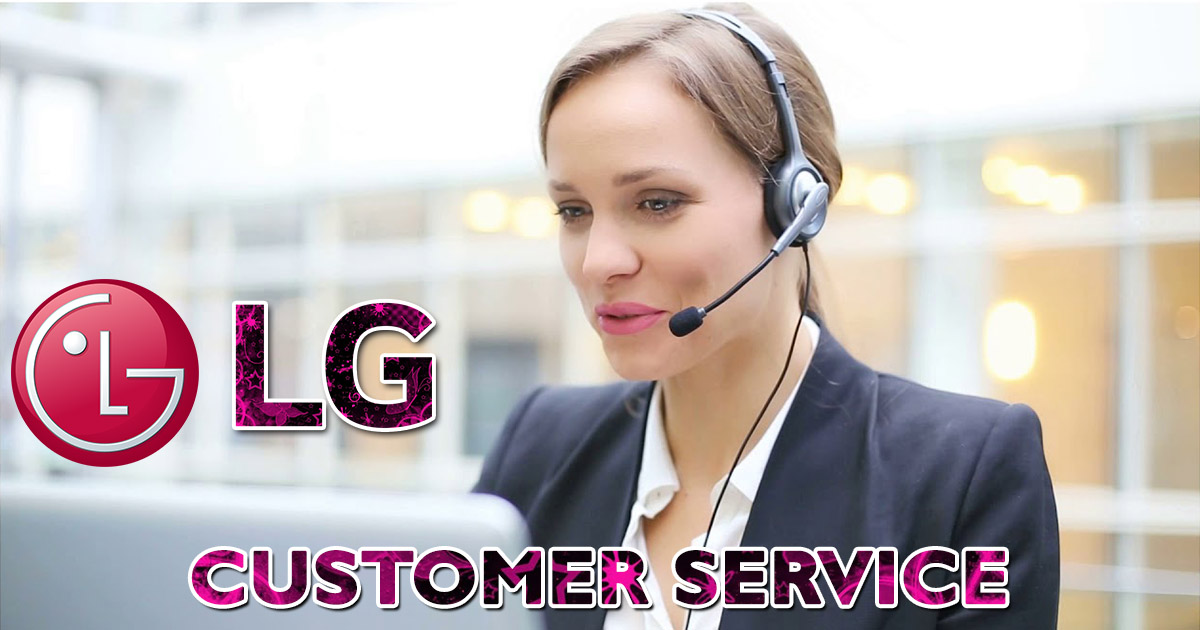 LG Electronics is a multinational electronics company founded in October 1958 (as Goldstar) and renamed as LG electronics in January 1995 by Koo In-Hwoi and LG Corporation as a parent company. It is a South Korea based company headquartered in Yeouido-Dong, Seoul, South Korea. The company has 128 operations worldwide providing services in Home entertainment, Mobile communication, home appliances, and Air solutions; Vehicle components backed up by excellent customer services.
LG electronics provide its customers with every help they need regarding the product setup, use and care 24 hours, seven days a week with LG chatbot. Queries or any LG customer service complaints can be done just by setting up an account on LG official website or with the LG Email support.
LG Customer Care Numbers
LG has, by far provided one of the best contact services with its knowledgeable and courteous individuals. You can get your questions answered just by a simple phone call. Along with talking to a live person over the phone, you can also take the help of LG support chat facility to get technical support whenever they want.
Main LG Contact Numbers
LG Support Number

Toll-free LG customer service number

800 243 0000

Support representative number

800 793 8896

Average waiting

25 Min
LG Phone Numbers Worldwide
LG has a worldwide network with offices in Asia, Pacific, Europe, CIS, Middle East, Africa, North America, and South America. The regional contact numbers of LG offices are:
China: 400-819-0011 (ID)/ 400-611-9999 (CAC)

India: 1800-180-9898

Indonesia: 14010

Korea: 1544-7777/1588-7777

Macau: (852) 3543-7777

Malaysia: 1800-822-822

Philippines: (02)902-5545

Singapore: 6512-0555

Sri Lanka: 6512-0555

Taiwan: 0800-898-899

Thailand: 02-4737999

Vietnam: 18001503

Andorra: 96-305-05-66

Austria: 0810-144-131

Belarus: 882,000,711,111

Belgium: 037 47 00 38

Bosnia & Herzegovina: 07-0011545

Bulgaria: 07-0011545

Croatia: 3851-551-0-551

Czech Republik,CZ : 810555810SK : 0850111154

Denmark: 80250940

Finland: 0145471032

Germany: 0049-18-03-807-020

Great Britain: 0844-248-6655

Greece: 801-11-200-900

Hungary: 06-40-1000-54

Iceland: 145471032

Ireland: 0844-248-6655

Israel: 972-9-973-4513

Italy: 199600122

Latvia: 80200201

Lithuania: 880008081

Luxembourg: 0900-5462222

Netherland: 0900 543 2222

Norway: 80010134

Portugal: 351-808-78-54-54

Romania: 40213154376

Spain: 96-305-05-66

Sweden: +46 771 54 54 50

Switzerland: 0049-18-03-807-020

Kazakhstan: 8-8000-805-8057077 (only mobile)

Russia: 8-800-200-76-70

Ukraine: 0-800-303-000

Armenia: 07-0011545

Azerbaijan: 07-0011545

Egypt: 19960

Iraq: LG Call Center 80011110

LG Office 964-66-3508615

Jordan: 962-6-5652861

Lebanon: 961-1-487540

Pakistan: 0800-15454 (UAN Toll-Free)

Turkey: 0216 314 5224

Syria: 963-11-3319901

U.A.E (Dubai, Abu Dhabi): +971 4 805 0299

Bahrain, Kuwait, Qatar, Oman: +971 4 805 0299

Algeria: 021-36-5454

Mauritius: 0800-545454

Morocco: 080-100-5454

Angola: 800-9811-5454

Ghana: 800-9811-5454

Kenya: 80098115454

Nigeria: 800-9811-5454

South Africa: 0800 545454

Canada: 1-888-542-26231-855-286-2456 (B2B Only)

USA: 1-888-865-3026

Argentina: 0800-345-5422

Brasil: 0800-727-54543003-5400

Chile: 800-54-2000

Colombia: 018000-910-054

Costa Rica: 0-800-507-5454

Curacao: 507-315-6888

Dominican Republic: 1-800-751-5454

Ecuador: 1-800-101092

El Salvador: 00-800-6309

Guatemala: 1-801-422-5454

Haiti: 507-315-6888

Honduras: 800-2791-9270

Mexico: 01-800-801-23-54

Panama: 800-5454

Peru: 0-800-1-2424

Puerto Rico: 001-800-510-9564

Trinidad And Tobago 1-877-490-9112

Venezuela: 0-800-542-4477
LG Customer Service Hours
For consumers, LG customer services are available from 7 a.m. till midnight (CST). LG provides its customer special Spanish support between 8 a.m. to 6 p.m. (CST). For switching your call to Spanish language press 2 two times and you will be directed to the LG Spanish support.
LG Corporate Address
LG is a South Korea based multinational company headquartered at Yeouido-Dong, Seoul, South Korea. It has different headquarters in different regions worldwide. To send a letter of complaint or queries to LG U.S. headquarters, you can address your letter to:
LG Corporate Office
1000 Sylvan Ave,
Englewood Cliffs,
NJ 07632, United States
Along with the US headquarters address, you can find your nearest LG service centre by LG service centre finder present on the LG website.
LG Service Center Near Me: To locate the service center in your area, just go to the LG store locator: https://www.lg.com/us/support/find-service-center or you can take the help of Google Maps.
LG Official Website
You can know about LG products and services by simply visiting the LG website at www.lg.com/us. Apart from LG products, there is a lot more to explore on the LG website as the company has created a great channel to provide every necessity to their customer by adding live chat facilities on the website. You can even schedule an appointment with the LG representative by only creating an account on LG. For more customer care details and support, you can visit the company's website, contact us page and can even file a complaint or query letter through this website.
LG Email Support
One of the ways to contact LG is through LG email support. You can email your doubts, queries and complaints at www.lg.com/us/support/email-appointment and they will get back to you as soon as possible.
LG Social Media Network
You can connect with LG electronics through their social media pages and get to know more about the latest products and appliances along with many offers provided by LG electronics and enjoy better customer services.
LG Customer Service Reviews
Being an extremely accessible brand, LG has many customer reviews both positive as well as negative. Majority of them were pleased with the many products and services that they offer and one of them said- 'I've been a faithful LG customer for almost five years and I'm absolutely in love with their products. I've recently installed an LG Fire stick which has an amazing sound bar. I'm sure that this TV is going to last for many years.' One other customer was having a trouble with the product price ranges saying- 'I got a pricy LG TV seven years ago which is no longer working and discontinued external parts. It is better to get a different brand at a lesser price than buying this expensive LG TV.'
FAQs
How are the LG customer services?
LG offers its customers a varied range of customer services so that the customer doesn't feel any difficulty at their doorsteps.
What is the phone number for LG customer services?
You can dial toll-free number 800 243 0000 and for technical support representative, you can call LG customer service 800 793 8896.
Where is LG headquarters?
LG has headquarters present at Yeouido-dong, Seoul, South Korea.
How is LG customer service for the appliance?
LG provides its customers with appliance installation, owner's manual and all kinds of technical support as required by the customer. However, LG appliance customer service is good as per the customer reviews.
Who has better customer support, LG or SONY?
LG along with their products provide slightly better services than SONY and it depends on brand awareness among the customers as the reviews of the company are better if its brand is known to a more significant amount of people.
Verdict
We hope that the details mentioned above were helpful to you. LG customer support numbers worldwide are provided on this page. To get the LG tech support, you can visit www.lg.com/us/support.