Net10 Customer Support Toll Free Number | Email Address, Official Site
Pick the phone and select a plan that suits your needs. Customers can contact Net10 Wireless Customer Support Telephone Number to resolve issues. Get Net10 Customer Service Mailing Address to report complaints on support & services. Users can clear their doubts, sort out problems via Net10 Prepaid Official Website, Email Id and social media sites.
Net10 Customer Service
Net10 is a mobile virtual network operator, and it leases towers from other carriers. Net10 Wireless supports both GSM, CDMA phones with voicemail and text messaging. Based on the device, some models offer a camera, Bluetooth, qwerty keyboard, hands-free speaker and wireless web. NET10 provides a variety of plans, which can be purchased either from designated retailers or from their website. Minutes remaining in one month carry forward to the next, as far as service remains active.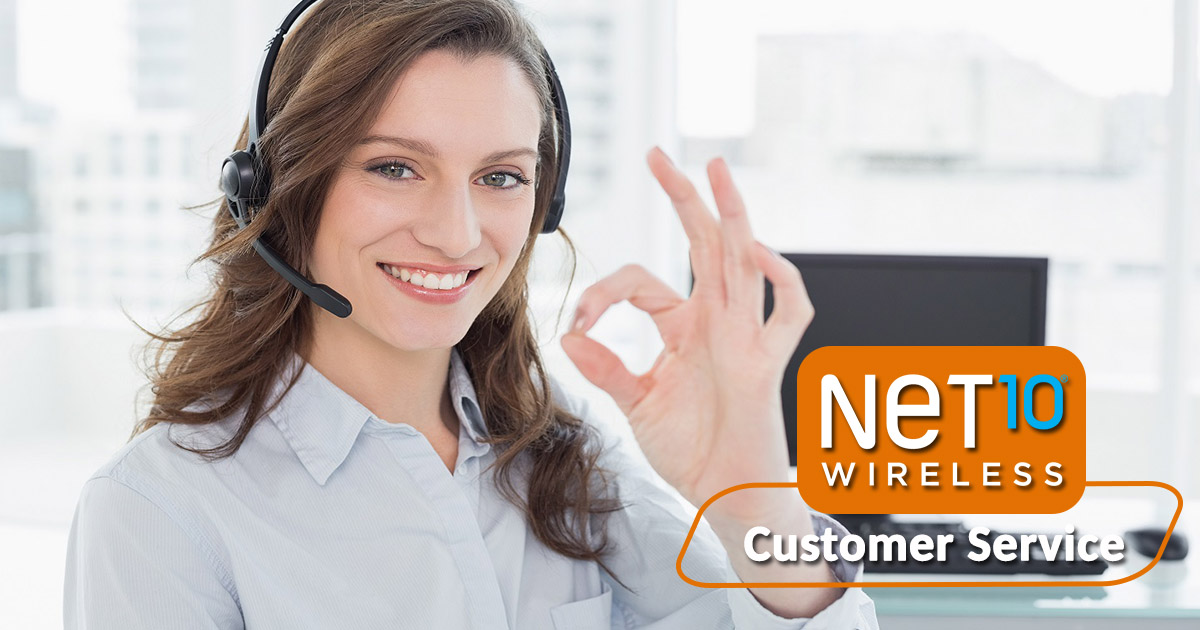 NET10 Wireless offers different kinds of service plans, ranging from $20-$65, with a minimum of 1GB of data to a maximum of 12GB. In case the alloted data per month is used up, then additional data can also be purchased. Non-data users can purchase special plans with only text and talk minutes. NET10 Wireless sells Android phones of LG and Samsung companies, and some generations of the iPhone, and it also sells SIM cards that can be inserted in unlocked AT&T, T-Mobile, Sprint, Verizon, or unlocked GSM phones.
Net10 Customer Care Number
People who are having problems with Net10 plans, then have a look at Net1o Support Toll Free Number. Individuals can keep in touch with the Net10 Wireless Customer Service assistance team with the help of its telephone numbers. You can find solutions for the queries by contacting Net10 Phone Number within the specified timings.
Net10 Prepaid Customer Support Phone Number
| | |
| --- | --- |
| Net10 Telephone Number | 1-877-TEN-CENT (1-877-836-2368) |
| Net10 Transfer Number To New Phone | 1-855-333-CELL (2355) |
| Number To Net10 | 1-800-299-7280 |
| Net10 Port Toll Free Number | 1-888-442-5107 |
| Net10 Wireless Customer Service Number | 1-800-649-7570 |
| Net10 Prepaid Customer Support Help Line Number | 1-800-229-6846 |
Net10 Wireless Support Hours
Chat Option: Net10 Refill Customer Care Hours for chat option are made available for you. The timings for chat option are 7 days a week from 8:00 am to 11:45 pm, EST.
Telephone Services: 1-877-TEN-CENT (1-877-836-2368), Net10 Wireless Telephone Services hours are provided. The hours of operation of Net10 Prepaid are 24 hours a day, 7 days a week.
Net10 Customer Support Corporate Office Address
Net10 Wireless Headquarters address details are here. Customers need to write a letter explaining the issues with Net10 products and services. And send your postal letter to below mentioned Net10 Prepaid Corporate Office Address to come out of the recurring problems.
Correspondence at:
NET10 Wireless
9700 N.W. 112th Ave, Miami, FL 33178
California Public Utilities Commission:
Consumer Affairs Branch
505 Van Ness Avenue
San Francisco, CA 94102
Net10 Prepaid Customer Service Website
Net10 Wireless Official Website is www.net10wireless.com. People can get sales and offers of prepaid services from its webpage. You can shop, refill, activate plans for your phone at its official site. By logging in to the Net10 site, you can earn rewards, get deals. One can also track orders, check service plans and phone payment plans for assistance.
Net10 Wireless Email Address
Net10 users can drop their messages, leave comments on these plans through Net10 Prepaid Email id: support.net10wireless.com. Individuals who are having issues with Net10 plans and products can give suggestions, feedback through email address.
Social Networking Sites of Net10
Net10 Customer Support Social Media pages details are included here. Users can visit the company Net10 wireless at the following socially active pages. By using these sites, one can communicate with the call center representatives and discuss about their problem. People can also transfer number, upgrade plan and troubleshoot the mobile issues via social media.
Facebook: https://www.facebook.com/NET10Wireless/
Instagram: https://www.instagram.com/net10_wireless/
Twitter: https://twitter.com/Net10Wireless
Blog: https://blog.net10.com/
FAQs
What time does the Net10 Prepaid Support call centre open?
Net10 Prepaid Plans Customer Support Hours of Operation are available 24/ 7. The chat services are provided from Monday to Friday, between 8 am and 11:45 pm, EST.
How do I Contact Net10 Wireless Customer Service?
Customers can resolve their issues, troubleshoot prepaid plans with Net10 Customer Care Telephone Number. Net10 Wireless Contact Phone Number is 1-877-TEN-CENT (1-877-836-2368).
What is Net10 Support Corporate Office Address?
One of the simplest and easiest ways to solve problems with Net10 wireless products is just by writing a letter. You can send queries, doubts regarding Net10 plans and services to Net10 Mailing Address.
California Public Utilities Commission:
Consumer Affairs Branch
505 Van Ness Avenue
San Francisco, CA 94102
Conclusion
I hope that the data mentioned above Net10 Wireless Contact details are useful for the individuals. Customers can speak with the technicians and sort out the problem by using Net10 Technical Support Number. People can stay connected with us by visiting our site www.uscustomercare.com to know the customer service of other similar companies.