Navient Customer Service – Get answers to your queries!
Navient student loan customer service comes to the rescue of those customers who find themselves entangled in any sort of financial worry regarding the services offered by Navient. The share of complaints received by Navient was 544 for every one million customers between March 2017 and 2018, according to a study by ValuePenguin. Still, it managed to obtain an A- rating with the Better Business Bureau (BBB).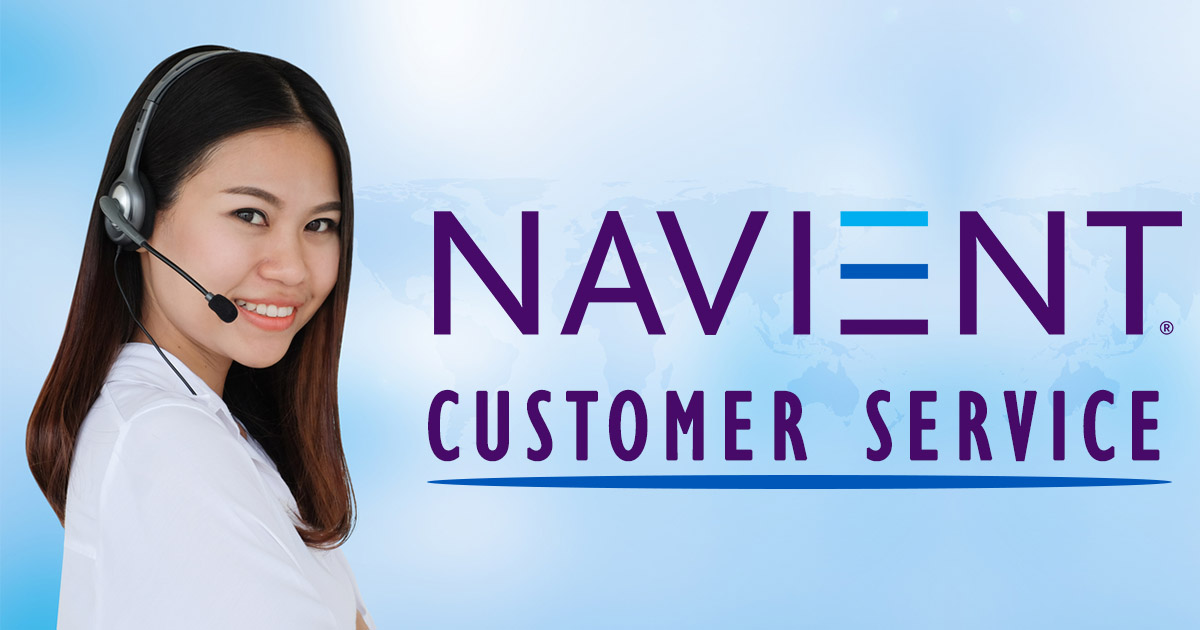 This is indicative of the strong customer complaint service and help offered by Navient and how effectively it resolves all doubts of its troubled borrowers. It is seen that most companies offer the same sort of options and what really differs is the customer services provided by each company.
Navient
Navient is a public corporation offering loans to students in the United States. Founded in the year 2004, it has become a significant player in the student loan market and it is partly due to the customer services it has to offer. By the year 2018, Navient had serviced 25 percent of student loans in the United States. Therefore, it is one of the most widely known and used loan services in the US. And since it has several customers, there are several issues and complaints that they face regularly. Some customers assert that Navient failed to process payments and kept borrowers in the dark regarding their repayment options.
A list of products and services offered by Navient –
Federal student loan servicing for the US department of education

Private student loan servicing

Low-cost lending products through Earnest

Business processing solutions(BPS)

Duncan Solutions

GILA LLC

Municipal Services Bureau(MSB)

Navient portfolio management

Pioneer recovery credit Inc.

XTEND healthcare
Navient Phone Number
Navient customer service number is provided by the company so that customers facing any issues can get in touch with them and the issues get solved in the easiest way possible.
Main Navient Customer Service Phone Number
Navient Phone Number for U.S. Department of Education Student Loans

Toll Free Number

1-800-722-1300

TDD Navient contact number


877-713-3833

Navient loans phone number but Charges apply

317-806-0580 (Charges apply)
Other Navient Contact Numbers
Employment Verification – call 1-800-367-2884

Private Student Loans- 888-272-5543

Navient telephone number for Military Service Members- 855-284-4879

For School Aid Offices- 888-272-4665
This should be considered as the last option after the Navient customer service number fails to respond or help.
Navient Customer Service Hours
Navient extends its customer service support from Monday to Thursday – 8 a.m. – 9 p.m. ET and Friday 8 a.m. – 8 p.m ET. Make sure to contact them between these timings. Morning times will be better to call them as there will be less traffic from customers and you can also avoid server issues.
Navient Address
Navient mailing address for loan payments and general correspondence are as follows,
Address for Loan Payments:
Navient – U.S. Department of Education Loan Servicing
P.O. Box 4450
Portland, OR 97208-4450
Address for General Correspondence:
Navient – U.S. Department of Education Loan Servicing
P.O. Box 9635
Wilkes-Barre, PA 18773-9635
Navient Website/Contact Us Page
Navient official Website can be visited by the customer to know details regarding their policies and services – navient.com. You can make payments, check status and lot more at the official site.
Navient Contact Us: Our customers can also visit their contact us page in case of any query – navient.com/contact-us
Navient Email
Customers can send their doubts/ feedback, problems by logging in to their Navient account to use the Email Us feature in the Help Center.
If you are having some difficulty with Navient which you haven't been able to resolve, start by filing a complaint directly with the Office of the Consumer Advocate. Email advocate@navient.com.
Navient Social Media Links
With the social media handles provided by Navient, one can chat with the
Company associates and asks them queries about their loan policies.
Navient Review
Navient- one of the largest student loan companies providing both federal and private student loans, has been in the news for its various lawsuits. In its timeline which exists for up to 45 years, it is one of the biggest names in the student loan market. It provides students with various offers at their disposal and even offers a loan forgiveness platform. However, some borrowers are left dissatisfied at Navient student loans customer service, which they claim does not work efficiently enough to ease them of their doubts.
FAQs
Can my student loan be forgiven after ten years?
Borrowers at Navient with federal student loans can use one of the federal student loan forgiveness programs, such as Public Service Loan Forgiveness (PSLF) or forgiveness through an income-driven repayment plan. Borrowers have to make on-time payments for at least ten years to qualify for PSLF.
How to stop Navient from calling?
If the company is harassing you by calling you several times, then either you can call Navient customer service or dial the number 855-254-7841 and make those calls stop.
Where is Navient located?
Navient Corp. is located in Wilmington, Delaware.
How to contact Navient?
Navient customer support services are available for customers where there are several ways through which Navient complaints could be registered. Navient email support, Navient customer service toll number (1-800-722-1300), or visiting Navient website (navient.com).
How to email Navient?
Email advocate@navient.com is where customers can directly put forth their complaints. There is also a second option available wherein customers can log in to their Navient accounts and make use of the Email option.
Whom do I contact if I have a problem with Navient?
Navient customers have several options using which they can get their complaints redressed. There is the facility of Navient mailing service, Navient phone number and even the various social handles where complaints can be registered. You can also email your grievances advocate@navient.com.
Where is the Navient office for customer service located?
Navient – U.S. Department of Education Loan Servicing
P.O. Box 4450, Portland, OR 97208-4450
What is the phone number for Navient student loans?
888-272-5543 is the Navient student loans contact number. You need to contact this Navient student loan customer service number between 8 am to 9 pm.
Where is the Navient headquarters?
Navient headquarters address is Wilmington, Delaware, United States.
What are the Navient customer service hours?
Navient extends its customer service support from Monday to Thursday – 8 a.m. – 9 p.m. ET and Friday 8 a.m. – 8 p.m. ET.
Conclusion
Navient was established as a government-sponsored enterprise in 1973. In 2004, it became a private enterprise with an independent board. And now Navient has around 12 million debtors and is several students' first choice for loans.
It has had its fair share of controversies over time. With time there will be more Navient borrows and in such a scenario, it is always the best option to thoroughly read up the policies and in case of even a minor doubt contact the Navient customer support.