Instacart Customer Care Phone Number | Official Site & Social Media
Save your trip to the market with Instacart application. It delivers groceries in as little as an hour. Customers who are having troubles with schedule delivery, payments can call Instacart Customer Service Number. Your problems can be solved through Instacart Website, email, contact toll-free numbers, mailing address.
Instacart Customer Service
Instacart is an e-commerce company which provides sometimes- same-day grocery delivery service. People can select groceries through a web application from different retailers & order is delivered by a personal shopper. As it is an American company, it had services and operations in the US only until 2017. Later, the company announced to start delivery services in Vancouver, Toronto.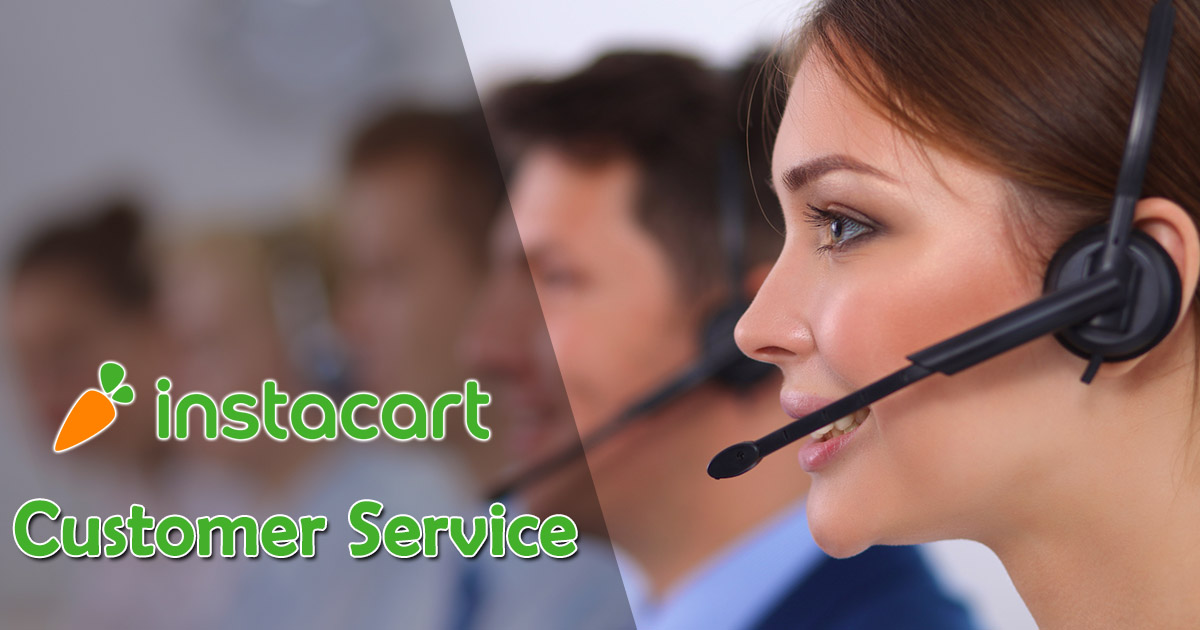 Instacart's service is mainly provided through a smartphone app, IOS and Android platform, apart from its website. Some of its participating stores accept using their own websites on a desktop browser. Customers are allowed to pay with Android Pay and Apple Pay on their respective platforms. Instacart was started by Apoorva Mehta, an Amazon employee. It had launched its services in San Francisco, Mountain View and Palo Alto.
Instacart Customer Support Number
Individuals can get exclusive offers on popular products when compared with markets. Therefore Instacart users are growing day by day. In this case, there may be a problem with Instacart door delivery services like wrong delivery, delayed time, etc. Then people need to communicate with Instacart Customer Support via telephone. You can collect Instacart Phone Number & hours here.
Instacart Phone Number
| | |
| --- | --- |
| Instacart Contact Number | 1 (888) 246-7822 |
| Email a Community Support member | help@instacart.com |
| PR & Press Inquiries | press@instacart.com |
| Retail Partnerships | bdretailers@instacart.com |
Instacart Customer Care Hours Of Operation
Instacart Customer Service Telephone Services are available 24/7. Individuals can call the team any time to resolve issues.
Instacart Corporate Office Address
You can feel comfortable to write a letter to the Instacart company regarding the delivery issues, payment and cancel an order. Customers should post the latter to Instacart Headquarters customer care address.
50 Beale St Suite 600,
San Francisco,
CA 94105
Website For Instacart
Instacart Official Page is www.instacart.com. The users of this web application need to login to the app to place an online order. You can shop for vegetables, fruits, kitchen needs and other some food items through its application. This is one of the companies which delivers fresh goods to shoppers from various retailers in less time. Individuals can check the contacts of Instacart Support at its home page.
Instacart Support Email Id
Customers are suggested to send a mail to Instacart Customer Service Email Address to solve issues. People need to explain the problems faced while using this app to do online shopping for groceries. Individuals can report an issue with delayed delivery time & bad product quality through Instacart email services.
| | |
| --- | --- |
| Email a Community Support member | help@instacart.com |
| Advertising & Paid Media | marketing@instacart.com |
| PR & Press Inquiries | press@instacart.com |
| Retail Partnerships | bdretailers@instacart.com |
| CPG Marketing Solutions | partners@instacart.com |
| Digital and Affiliate Marketing | marketing@instacart.com |
Social Media Pages of Instacart
Instacart Social Networking sites are facebook and twitter. The active users are advised to follow the company at social media. With the help of Instacart Social Network, people can do grocery shopping and you may know about the offers, discounts. Individuals can be able to know the social services of Instacart company on facebook. Customers can also select this option to get clarity on doubts.
Facebook: www.facebook.com/Instacart/
Twitter: twitter.com/instacart
Latest News: news.instacart.com
FAQs
How do I contact Instacart?
You can contact Instacart Customer Service using telephone number 1 (888) 246-7822. Customers can complain about the late delivery, damaged products and others by calling Instacart Number.
How can people report a problem against Instacart?
Individuals who are using Instacart mobile app/ web application for instant grocery delivery services can file a claim at www.instacart.com/help. At the bottom Instacart Help Center page, people can find a report problem section, through which you can ask queries, sort out all difficulties.
What is Instacart Customer Care Email Id?
Customers can report their problems to community support member through Instacart Support Email Id: help@instacart.com. With the help of email services, you will get an immediate response from the customer care team.
Final Words
We hope that the above-included data regarding Instacart Customer Support Telephone Numbers are useful for the people to solve issues. Individuals can also see the contact details of all other similar companies by bookmarking our webpage. You can ask queries using the comment section.