Delta Faucet Customer Support Number & Hours | Faucet Website
Shop for your Kitchen and Bathroom, Showering products at Delta Faucet. Check Delta Faucet Customer Service Numbers as well as hours to overcome difficulties. In case you have any doubts with Delta Faucet services/ products, then contact Delta Faucet Email. Also, see Delta Faucet Customer Care Office Address, website.
Delta Faucet Customer Service
Delta Faucet company is a subsidiary of Masco Corporation. Masco is one of the world's largest manufacturers of home improvement & building products. The company was founded in 1954. It offers an extensive line of residential and commercial products, incorporating style and flush valves. Delta Faucet is mainly designed Kitchen, Bathroom and Showering products.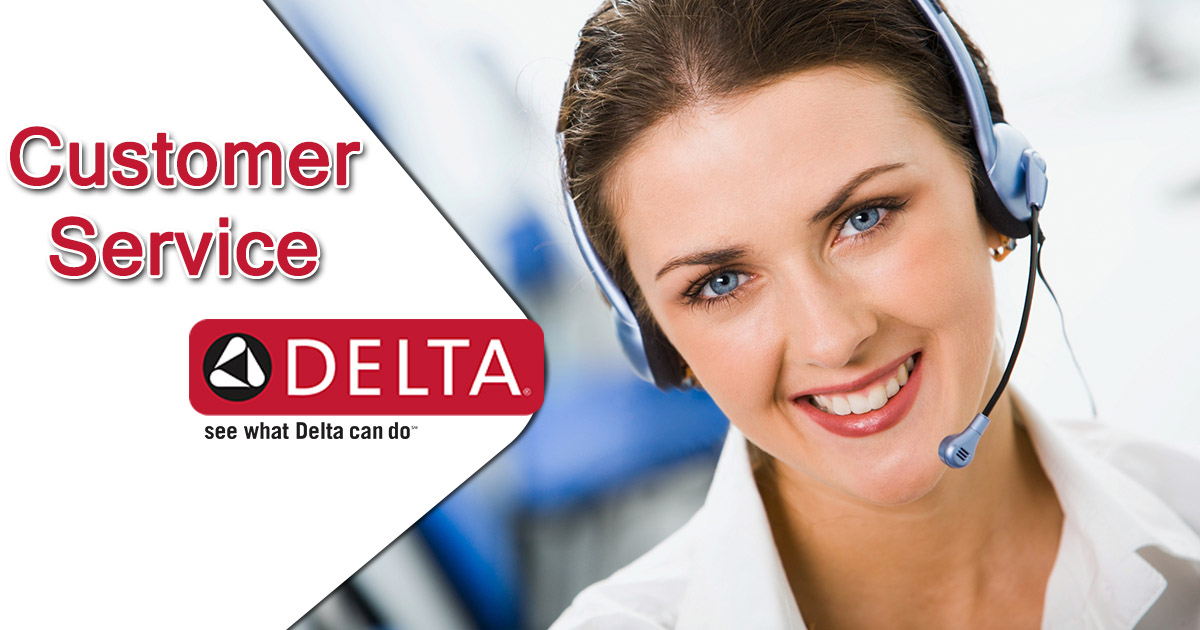 The company extends its product offering into the urban-loft, high rise, hospitality and long term care sector. It also includes faucets & some other related products to suit both residential and commercial buildings. As the company delivers water daily to residential & commercial buildings, Delta Faucet places a high preference for products that address environmental concerns.
Delta Faucet Customer Care Number
People file a claim on online orders, product delivery through Delta Faucet Toll Free Numbers. Users need to call Delta Faucet Customer Service Phone Number to ask doubts about its accessories. With the help of Delta Faucet Support Help Line Number, individuals may be able to speak with the technicians at the customer care centre. Customers are requested to gather Delta Faucet Phone Numbers to sort out all the issues.
While calling Delta Faucet, use the below prompts to redirect your call:
Press 1 for Bathroom, Kitchen, Tub/Shower Faucets, or Accessories.
Press 2 to ask about Toilets or Tub/Shower Enclosures.
Press 3 in case of commercial products.
Press 4 for Spanish speaking customers
Delta Faucet Contact Number
| | |
| --- | --- |
| Delta Faucet Contact Number | 1-800-345-DELTA (3358) |
| Delta Tubs & Shower enclosures | 1-800-355-2721 |
| Delta Toilets Telephone Number | 1-855-345-1345 |
| Toll Free Number | 317-848-1812 |
| Fax Number | 317-848-0713 |
Delta Faucet Customer Support Hours Of Operation
Delta Faucet Customer Care Hours to use telephone services are available here. People can call the Delta Faucet Contact Phone Number from Monday to Friday in between 8:00 Am and 8:00 Pm, EST. The hours on Saturday are from 9 am to 6 pm, Eastern Time.
Delta Faucet Corporate Office Address
Individuals can write complaints and difficulties to Delta Faucet Headquarters Address. You can explain in detail about the problems with products and troubleshoot Faucet products and send to Delta Faucet Address.
Masco Corporation
21001 Van Born Road
Taylor, MI 48180 United States
Delta Faucet Support Official Website
Delta Faucet Company delivers well made, stylish faucet and other Kitchen and Bathroom accessories. Delta official site contains showering products, bathroom faucet and service parts. Customers should visit Delta Faucet Official Site i.e www.deltafaucet.com to know the contact details. Individuals can order their products online at Delta Faucet Website.
Delta Faucet Customer Care Email Address
Customer may choose the email option to report an issue with Delta Faucet Products/ Services. People can email the customer support team by filling the contact form or send messages directly at www.deltafaucet.com/service-parts/contact-us. Individuals can send queries through Faucet Support Email Id.
Social Networking Sites
Customers can stay connected with the company by using the following social media pages. You are suggested to follow Faucet at different social networks to gather data which is useful for you. People who are facing issues can be resolved through social media sites. Individuals can communicate with the organisation team regarding online orders at the social network.
Twitter: twitter.com/intent/follow?source=followbutton&variant=1.0&screen_name=deltafaucet
Facebook: www.facebook.com/deltafaucet
Youtube: www.youtube.com/user/deltafaucet?sub_confirmation=1
Instagram: www.instagram.com/deltafaucet/
Pinterest: www.pinterest.com/deltafaucet/
Houzz: www.houzz.com/pro/deltafaucet/delta-faucet
LinkedIn: www.linkedin.com/company/delta-faucet-company
News Letter: www.deltafaucet.com/campaigns/newsletter
FAQs
How Do I Contact Delta Faucet Customer Support?
Delta Faucet Contact Number is 1-800-345-DELTA (3358). Individuals can choose email id, telephone number to report a problem. By calling Delta Faucet, people can inquire about commercial products, placed order, Spanish speaking customers, Bathroom or Kitchen Accessories and tube/shower faucets.
Where do I find my Faucet model number?
Generally, the model/ series number for Faucet is a four 0r five digit number starting with either 7 or 8. Delta Faucet series number can be found on the underside of the spout. The series number is often found on the back side of the decorative ring located at the bottom of the spout.
When Does Delta Faucet Customer Care Call Centre Close?
Delta Faucet Support Hours information is here. People are allowed to make a call to Delta Faucet Customer Support Team from 8 Am to 8 Pm on Monday to Friday. The Hours on Saturday are from 9 a.m to 6 p.m. EST.
Summary
We hope that the above included Delta Faucet Customer Care details are useful for the people to find the solutions to their questions. You may visit our page www.uscustomercare.com frequently to collect the contacts of all other similar companies.