Target Customer Care Service Numbers – Is it available 24/7?
Target is one of the biggest retail chains, among many others in the United States of America. Anything you need for your home, for yourself, your kids, or literally anything else can be found at Target very easily.
The number of things customers buy every day from the Target, from clothes to appliances, they have to have excellent customer care service. Complaints will arise and redressal will be demanded. The eighth-largest retailer can't really afford to have bad customer care service. Read on to know how you can contact the Target, if needed.
Target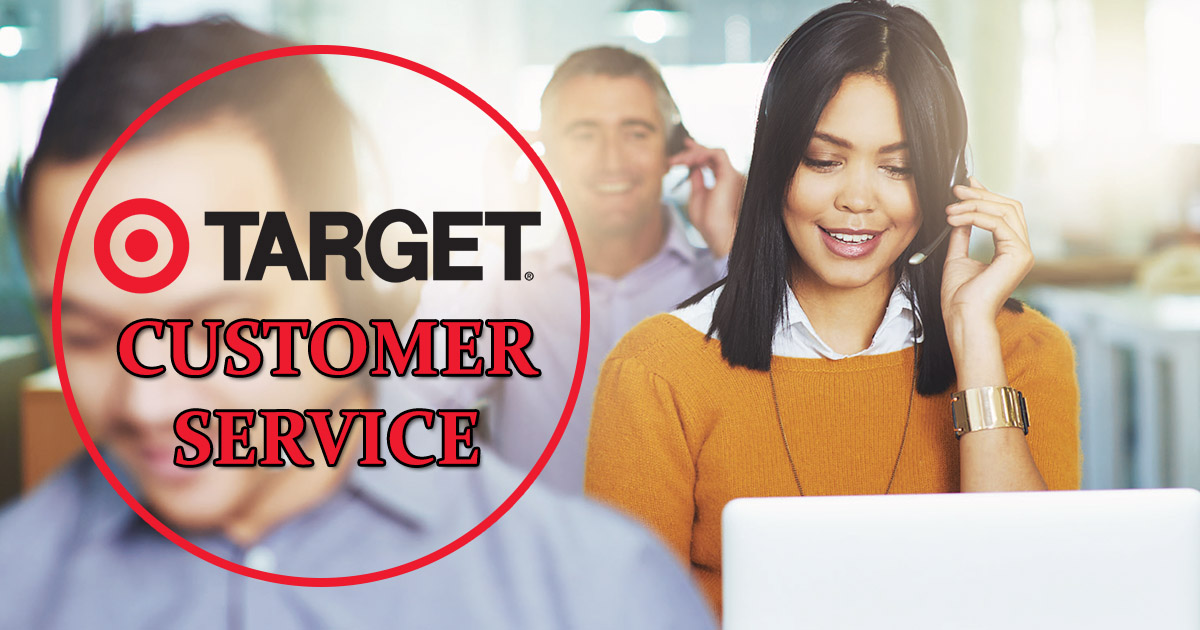 Target is known in the retail business for having anything and everything available under one roof and also for the fact that its clientele is very varied. You will find a person belonging to upper-middle-class strata and also a person who only shops rarely, coming to Target. It is the go-to place for so many of us and we just can't change our habits.
All Target stores are equally attractive, as are the products available in them. They are designed to be approachable and elegant at the same time. Anything you probably can't find elsewhere, you will find at Target, so always be on the lookout and, if needed, reach out to Target support.
Target Customer Service Phone Number
Target has provided its customers with a Target online phone number, which can be called up in case of any problems with any recently purchased product. Another number is also available for queries and issues regarding online purchases. If any call has to be made to the office directly, that number is also available for users. The best time to call up Target red card customer service is around 8:30 in the morning because you will face the least waiting time during this hour. Otherwise, the wait time can be ten to fifteen minutes. You would be lucky to be able to contact Target in one go.
Main Target Phone Numbers
Target Support Numbers

Customer Service

1-800-440-0680 or 711

Order Experience

1-800-591-3869 or 711
Other Target Contact Numbers
Registries & Lists

1-800-888-9333 or 711

Target GiftCard

1-800-544-2943

Pharmacy & Clinic

1-866-389-2727

Product Safety & Quality

General Merchandise: 1-800-910-6874

Grocery: 1-800-316-6151

For relay service, please dial 711

Target Red Card Customer Service
(Debit & Credit)

Target Credit Card & Target Mastercard (U.S.): 1-800-424-6888

Target Mastercard (outside the U.S.): 1-612-815-9922

Target Debit Card: 1-888-729-7331

For relay service, please dial 711

Corporate Information

612-304-6073

For relay service, please dial 711

Accessibility

1-800-591-3869

For relay service, please dial 711

Security Concerns

Guest Relations: 612-304-6073

Target GiftCard: 1-800-544-2943

Target Credit Card & Target Mastercard (U.S.): 1-800-424-6888

Target Debit Card: 1-888-729-7331

For relay service, please dial 711
Target Customer Service Hours
The number that has been provided by Target for connecting regarding general grievances is a 24-hour open helpline for all. Anyone can call up at any point during the day for any query that you might have.
Target Corporate Office
Target headquarters are located in Minnesota. Target will address any grievances that have to be addressed through the post on the address provided below. You can send feedback or mail them if needed at any point for Target customer support, through the same address as it is their head office location.
Target Corporation
1000 Nicollet Mall
Minneapolis, Minnesota 55403
United States
Target Near Me
It is pretty hard to miss if a Target store is located near your workplace or your home, but if needed, at any point, you can use the store locator feature available on the official Target website; www.target.com/store-locator/find-stores. Upon putting in your location, it will inform you about all stores that are located close by. You can also find the nearest store and its number by searching 'Target phone number near me' in Google Maps.
Target Official Website
Target has an official website that goes by www.target.com, but that is the online shopping website for the store. Any issues can be addressed through the same site, though. It has a 'help' section at the bottom, which is helpful in case you need to track your order, check shipping or contact the Target team for anything.
The contact us section is the most helpful of all other sections that are a part of the 'help' section of the Target website. Here you are provided with options that you might want to go forward with, regarding your queries. It is possible to enquire about registries etc. as well.
Target Customer Service Email
Sending an email for resolving a query seems like an easier and convenient option, but unfortunately, Target hasn't provided a customer Target Email on any of its pages. Although, Target does provide an ID for reporting any scam or abuse of the site or any service at abuse@target.com
Social Media Links for Target Customers
Target is available on all social media platforms and it is possible to contact them through the same as well. Instagram has been known to be one of their specifically active platforms with new campaigns coming into the picture always.
Target Customer's Review
People have loved Target since it was opened and generations have shopped from their stores till now. Most customers have gotten through the service phone number without any wait time and have had their queries resolved in no time at all. The general opinion of the Target has also been great as people loved the discounted products and have got excellent service through Target red card phone number.
One customer said- 'Target is my go-to store for whatever I want to purchase. Everything, starting from furniture, gifts, toys, groceries, bath essentials, textiles and many more one can always count on Target for the best product lines and brands'. Yet another customer was not very happy with their online store and said- 'I would give them zero rating if I could. They are such scam artists that they wont refund my amount for an order I've placed in their online store and later had to cancel'.
FAQs
How do I contact the Target customer service?
The best way to contact the Target customer service is through their customer service number, 1-800-440-0680. 
How can I contact the Target corporate office?
Target corporate offices can be contacted through the office number, (612) 304-6073 or through the mail. 
How to email Target customer service?
Target hasn't provided an email, so that is not possible. However, you can report any scam or abuse at abuse@target.com. 
What time does Target customer service close?
The helpline that Target has for its customers is a 24-hour number so you can call anytime. 
Where are Target headquarters?
Target Headquarters are located in 1000 Nicollet Mall, Minneapolis, MN, 55403. 
Does Target have an online chat?
There is no Target customer service chat available online. You can contact them at contactus.target.com.  
How do I talk to a real person at Target?
Upon calling the Target service number 1-800-440-0680, press 0 to get in touch with an agent. 
Conclusion
Target has the go-to store for many of us for a long time and will be years to come. The good service we have been receiving for a long time is the reason we go back again and again. In case of any issues, you can call Target customer service number.