Huntington Bank Phone Numbers | Contact Huntington Bank Mail, Website
Wishing to carry out all your banking activities in a trustworthy and largest bank. Huntington Bank is one such kind that rely on all your online, personal banking, credit and loans related services. People can have a glance at Huntington Bank Customer Service Numbers to ask queries, issues. Individuals who come across the problem to access your online account can contact the team via Huntington Bank Support Email id, Corporate Address and social media.
Huntington Bank Customer Service
Huntington Bancshares is a bank holding company based in Columbus, Ohio. It is one of the largest banks in the United States and is ranked 610th on the Fortune 500. The company is the second largest originator of Small Business Administration loans. Huntington Bancshares trading name is Huntington National Bank. Huntington Bank was founded 153 years ago in 1866 and founder is P. W. Huntington.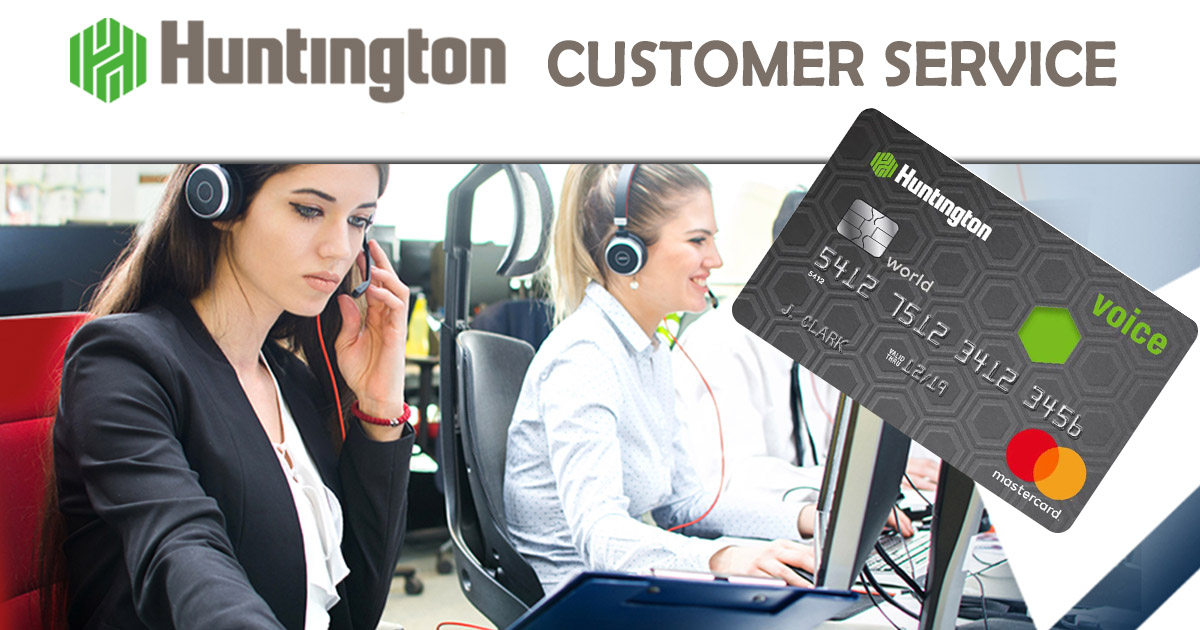 Huntington National Bank works for 10 private client group offices, 956 branches primarily in Midwest. It also has offices in Florida, Hong Kong and the Cayman Islands. Huntington built its first five story building in 1878. The bank was incorporated as Huntington National Bank in 1905. It also operates Huntington Preferred Capital, Inc., a real estate investment trust (REIT).
Huntington Bank Customer Support Phone Number
As Huntington Bank is the largest bank in the United States, it may offer a variety of services to its customers. The contact numbers for all those services are as follows. Customers of the bank need to check Huntington Bank Customer Care Number to solve issues with their services. People may also report a fraud on banking services via Huntington National Bank Customer Service Phone Number.
Huntington Bank Contact Number
| | |
| --- | --- |
| Huntington Bank Phone Number | 1 (800) 480-2265 |
| International Telephone Number | 1(616) 355-8828 |
| Business Banking Customer Service | (614) 480-2001 |
| Huntington Support Toll Free Number | (800) 480-2001 |
Huntington Bank Credit Card Number
Credit Card Customer Service: (800) 340-4165
Credit Card Payment Assistance: (800) 372-7725
Business Credit Cards: (888) 696-9982
Commercial Credit Cards : (866) 643-4203
Huntington Insurance : (888) 576-7900
Personal Insurance Sales Center : (800) 628-7064
Huntington Bank Phone Number
Online Banking Technical Support Help Line Number: (877) 932-2265
The Huntington Investment Company Number: (800) 322-4600
Loan Customer Service: (800) 445-8460
Loan Payment Assistance: (877) 477-6855
Huntington Bank Mortgage Customer Care Telephone Number
To apply for Mortgage: (800) 562-6871
Mortgage Customer Service: (800) 323-4695
Fax: (614) 480-6009
Mortgage Online Support: (877) 932-2265
Mortgage Payment Assistance: (800) 323-9865
Personal Credit Line Customer Service: (800) 992-2053
Personal Credit Line Payment Assistance: (800) 250-6660
General Account Information: (800) 480-2265
Overdrawn Checking/Savings Account Payment Assistance: (800) 472-2658
Checking Reserve Payment Assistance: (800) 472-2658
Huntington Bank HelpLine Phone Number
Commercial Customers Phone Number: (614) 480-4862
Business Online: (800) 480-4862
Private Bank Customers: (614) 480-2001
Huntington Bank Number: (800) 480-2001
Public Funds Customers: (614) 480-4862 or
Huntington Bank Customer Support Number: (800) 480-4862
To inquire on retirement connection participant: (866) 401-5425
To report Possible identity theft: (800) 480-2265
Treasury Management Customer Service (800) 480-4862
Huntington Bank Fax Number: (614) 331-5357
International Trade Services Fax: (614) 331-5900
Huntington Technology Finance: (248) 253-9000
Huntington Bancshares Customer Care Hours
Customer Service: (877) 932-2265, Huntington Bank Support Hours for general inquiry are from Monday to Friday, 7:00 Am to 11:00 pm, E.T. Hours of Operation on Saturday are from 8:00 a.m. – 8:00 p.m. ET and Sunday are from 9 am to 6 pm, ET.
Mortgage Customer Service: (800) 562-6871, Individuals are informed to call or visit the company from Monday to Thursday between 8:00 a.m and 8:00 p.m. On Friday from 8 AM – 7 PM & Saturday from 9 AM to 3 PM. The customer care centre closed on Sunday.
Loan Customer Service: (800) 445-8460, Huntington Bancshares Customer Service Hours Of Operation are available from Monday To Friday, during 7:00 am and 6:00 pm. The Hours on Saturday from 8:00 Am to 5:00 Pm, these services are not available on Sundays.
Report Fraud: (800) 480-2265, Customers must call to Huntington Bank to report a fraud. Opening & closing hours are from Monday – Friday, 7:00 a.m. – 10:00 p.m. ET and weekends, 8:00 a.m. – 5:00 p.m. ET.
Huntington Bank Corporate Office Address
If customers are experiencing difficulties to access online banking services or any other, then feel relaxed to write a letter to its headquarters. Individuals can write problems like lost/ stolen card, payment issues, billing inquiry to Huntington Bank Mailing Address.
Huntington Bancshares Incorporated
Huntington Center
41 South High Street
Columbus, OH 43287
Huntington Bancshares Website
Huntington Bank Official Site contains the banking details at its official page. You can check Personal banking, small business, commercial along with investments, insurance, online services and private bank information at its home page i.e www.huntington.com. The right corner of the Huntington Bank home screen contains the Get Answers Quick section. There you can ask any doubts, chat with company technicians and also provide feedback to its services.
Huntington Bank Support Email Address
People are advised to send a mail to Huntington Bank Email Id to report an issue of lost/ stolen debit card. Individuals can ask doubts on online banking, personal loans, private banking, mortgages & etc by sending a message to Huntington Bank Customer Care Email @ www.huntington.com/customer-service/contact-us.
Social Network – Huntington Bank Customer Service
Huntington National Bank users must stay connected with the bank via social media. Huntington Bancshares offers social media services to its customers to get clarity on home loans, personal loans, mortgages and minimal interest rates. Hence, follow the bank's social network and even chat with the customer care representatives to clear up the problems.
Facebook: www.facebook.com/HuntingtonBank
Twitter: twitter.com/Huntington_Bank
Youtube: www.youtube.com/user/HuntingtonBank
Question & Answers
1. What are the hours for Huntington Bank Support?
Individuals can check Huntington Bank Customer Service Hours details here. Call to (800) 480-2265, 24 hours a day, 7 days a week. To contact customer support department from outside of the U.S can call +1(616) 355-8828, at any time.
2. What is the phone number for Huntington Bank?
Huntington Bank Contact Phone Number is 1 (800) 480-2265. People can make a call to the customer care team at 24/7. You can do inquiries via Huntington Bank Support Toll Free Number.
3. How Do I Contact Huntington Bank International Trade Services?
The account holders at Huntington Bank can contact International Trade Services team by calling (877) 480-4685. The closing & opening times for Huntington Bank Customer Care are from Monday To Friday, 8:00 Am – 5:00 Pm. Call centre closed on Saturday, Sunday. People may also contact the customer support team mailing address as follows.
International Trade Services
7 Easton Oval – EA4C57
Columbus, OH 43219
Summary
We hope that the above mentioned Huntington Bank Customer Service Telephone Numbers are useful for the customers to come out the issues. If people can't solve issues with phone services, then let us know by leaving a comment. Customers can stay tuned to our website www.uscustomercare.com to know the contact details of other banking/ finance companies.