TXU Customer Service Number | Email Id, Official Site
Are you facing a problem with Home/ Business TXU Energy Customer Service? Then check out the customer care phone numbers here. Customers can also call TXU Customer Service to get the answers for your questions or ask doubts.
TXU Customer Support
TXU Energy is a retail electricity provider, serving residential & business customers in deregulated regions of Texas. The headquarters is in Irving, Texas. It was founded in 2012 by deregulation of the Texas electricity market. The products of this company are retail electricity plans & products.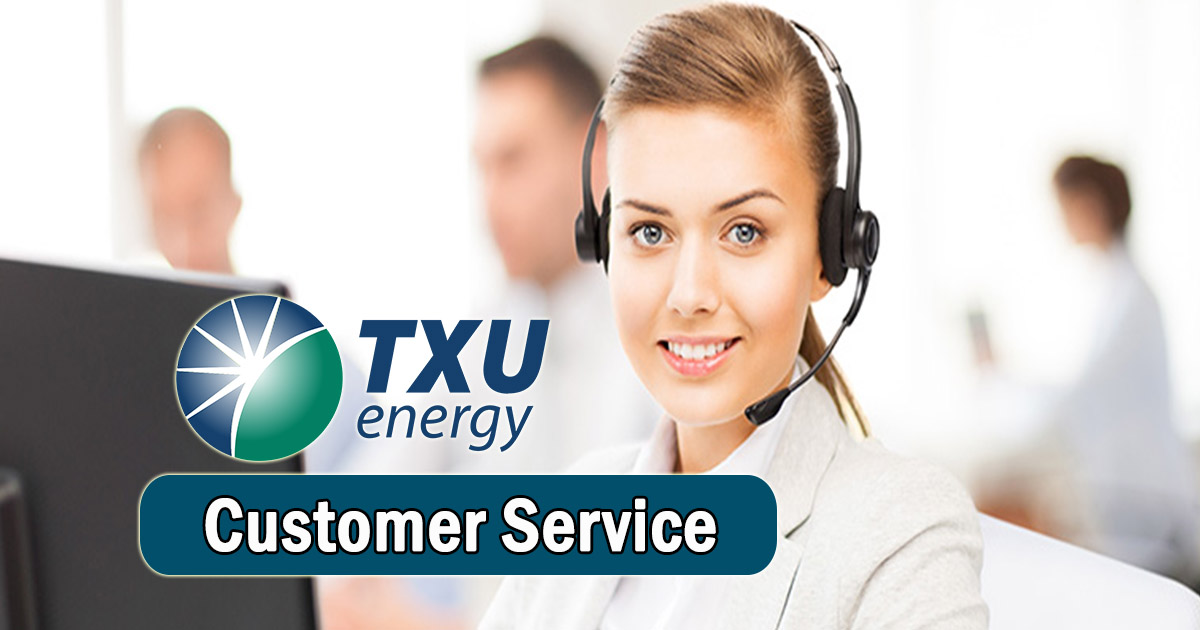 A subsidiary of Vistra Energy is one of the largest retail electricity providers in Texas. TXU Energy's direct forerunners have formed a number of electric companies Texas Power & Light Company, Dallas Power & Light to serve the Dallas area. In the year 1983, TXU Energy Aid has come up to help customers who don't have the means to pay for electricity service.
TXU Customer Service Numbers
TXU Contact Number for Emergency Services is (800) 818-6132. Customers who have complaints/ issues with the bill payment can reach the customer care with the below numbers. We have included the phone numbers of TXU Energy for residential, business and apartment services.
TXU Customer Care Phone Numbers
| | |
| --- | --- |
| Oncor Electric Delivery | 1-888-313-4747 |
| Texas-New Mexico Power Company | 1-888-866-7456 |
| CenterPoint Energy TXU Energy Number | 713-207-2222 or 1-800-332-7143 |
| AEP Texas Central/ North Company | 1-866-223-8508 |
TXU Customer Support Toll Free Numbers
Residential
Customer Service: 800-818-6132
New Customer Sales: 855-750-0899
TXU Payment Number: 1-800-818-6132
Phone Number for long term payment options: 1-800-242-9113
Business / Commercial
Customer Support: 888-399-5501
Customer Sales: 855-881-0489
Other Services
Apartment & Property Management Services: 800-316-2135
Construction & Builder Services: 800-711-9112
TXU Contact Numbers Hours
For Residential Users: 855-750-0899, home customers can contact the customer service 24/7.

Business / Commercial Users: 888-399-5501, these services are available only Monday – Friday From 7 AM to 7 PM.

Apartment & Property Management Services: 800-316-2135, Apartment users can call TXU Energy from Monday to Friday in between 8:00 am & 5:00 pm.
Construction & Builder Services: 800-711-9112, the customer care hours are from 8 AM to 5:30 PM for five days (Mon-Fri).
Website
Customers can know plans for business, homes & apartments at the official website. One can also find the savings & solutions to their problems @ www.txu.com. Therefore go through the TXU Official page and get the answers to users frequently asked questions.
Social Media
Users of Toeleveren X Uitbesteden Energy can follow them in various social media sites. By using TXU Social Networking sites, you can contact the TXU Customer Support and clarify issues/ doubts.
Facebook: www.facebook.com/TXUEnergy/
LinkedIn: www.linkedin.com/company/txu-energy
Twitter: twitter.com/txuenergy
Mailing Address
Customers who are willing to send the complaints/ doubts directly to the office can make use of this TXU Energy Corporate Address.
TXU Energy PO Box 650700
Dallas, Texas 75265-0700
FAQs
What is the Number to TXU Energy?
Toeleveren X Uitbesteden Customer Care Contact Number is 1 (800) 818-6132.
What are TXU Customer Support Lobby Hours?
The customer care representatives for your home needs are available 24/7, but for business & other services, the TXU Customer Service Hours are from 8 AM to 5 PM.
How to Pay bill through TXU Phone Number?
Customers are allowed to call 1-800-818-6132 to make bill payment using the telephone number.
Conclusion
I thought that above given TXU Energy Customer Support Contact details are useful for customers. Bookmark our page www.uscustomercare.com to find the phone numbers of remaining companies.