BB&T Contact Phone Numbers | Official Site, Hours and Social Media
Reach your financial goals and plan for a bright financial future by using BB&T banking services. Account holders can complain of banking services through BB&T Customer Service Contact Numbers. People can ask doubts on loans, mortgage services using BB&T Support Website, Social Media. One may select office address, email id to get clear their questions.
BB&T Customer Service
BB&T is a bank holding company. Branch Banking and Trust Company has 2,049 branches in 15 states including Washington D.C. The bank was based in Winston-Salem, North Carolina. It was ranked 16th on the list of largest banks in the US by assets. BB&T Bank offers consumer and commercial banking, asset management, securities brokerage and insurance products, services.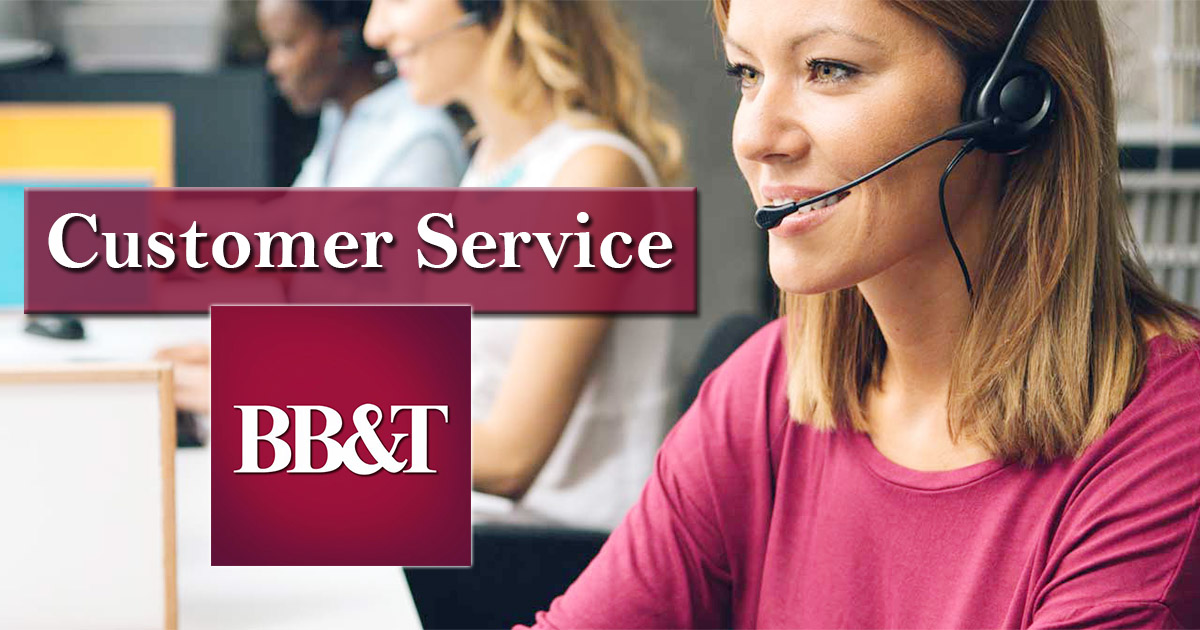 Customers can check, invest, loan and insurance with BB&T Banking Services. BB&T Corporation was founded 47 years ago in the year 1872 by Alpheus Branch, Thomas Jefferson Hadley. The subsidiaries of this bank are BB&T Insurance Services, the largest insurance broker in the world. The bank made 106 merges and acquisitions, merged with SunTrust Banks in 2019, which created new name, headquarters in Charlotte, North Carolina.
BB&T Customer Support Phone Number
Branch Banking and Trust Company Customers can sort out their problems by reaching BB&T Customer Service Representatives. Check out BB&T Phone Numbers and customer care hours to find answers to their questions. Individuals can inquire about loans, mortgages through BB&T Support Contact Numbers.
BBT&T Banking Contact Number
| | |
| --- | --- |
| BB&T Telephone Number | 800-BANK-BBT (800-226-5228) |
| International Phone number | 910-914-8250 |
| BB&T Number For TTD/TTY | 888-833-4228 |
BB&T Phone Number
General account information: 800-BANK-BBT (800-226-5228)
BB&T Debit cards Number: 800-BANK-BBT (800-226-5228)
BB&T Help Line Number for Credit cards: 800-476-4228
BB&T Customer Support Telephone Number: 866-785-3614
Insurance – Claims center: 800-990-4228
Insurance – Personal insurance service center: 800-228-1820
BB&T Life insurance sales center Number: 800-474-1471
BB&T  Health insurance sales Contact: 800-474-1471
Personal insurance sales center: 800-422-8448
BB&T Investments: 800-453-7348
BB&T Wealth Number: 800-388-3085
BB&T Loans Toll Free Number: 888-562-6228
Mortgages BB&T Phone Number: 800-295-5744
BB&T online banking support 888-BBT-ONLINE (888-228-6654)
Relocation services 800-BANK-BBT (800-226-5228)
Branch Banking and Trust Company Support Hours
BB&T Corporation Customer Care Hours Of Operation details are available here. Account holders who have issues are allowed to call BB&T Support team from 6 am to midnight ET.
BB&T Corporation Head Quarters Address
Customers can write a letter to the Branch Banking and Trust Company by explaining the problems with banking services. You can report a complaint on the products and services of BB&T with the help of BB&T Support Mailing Address. We suggest the people writing a letter is a simple format to sort out their issues.
BB&T Retail Lending
Attn: Credit Dispute Department
PO Box 1847
Wilson, NC 27894
Branch Banking & Trust Corporation Official Website
BB&T Online Banking services are made available through BB&T Official Site. Bank account holders are suggested to visit BB&T Home page: https://www.bbt.com/ to get the login to their account and access services. One can maintain small business accounts, personal accounts, commercial and wealth accounts through BB&T Corporation. You can learn about BB&T products, services like home mortgages, savings, checking, prepaid cards, debit cards and credit cards along with IRAS, Auto Loans on its page.
BB&T Customer Care Email Id
BB&T Bank Customers must send a formal email to BB&T Customer Service Email Address. Make use of the email id's available at contact page https://www.bbt.com/contact-us.html to communicate with the representatives.
BB&T Social Network Sites
BB&T Customer Care services are available through social networking sites. The account holders of BB&T Corporation must follow them at social media. BB&T social media sites provide useful information like new schemes in the banking sector, credit cards. People can file a claim on the Banking services, products by using technicians at social networking sites.
Twitter: https://twitter.com/BBT
Facebook: https://www.facebook.com/BBTBank
LinkedIn: https://www.linkedin.com/company/bb&t
Instagram: https://www.instagram.com/bbt/
Youtube: https://www.youtube.com/channel/UCtl408it0jOIYNyFnh7Mx3w
Question and Answers Of BB&T Services
1. How Do I Contact a BB&T Representative?
BB&T Bank Customer Support Telephone Number is 800-BANK-BBT (800-226-5228). Customers are suggested to call the customer care representatives of Branch Banking and Trust Company to resolve loan issues, Credit/ debit card related problems, investments, etc.
2. What Time Does BB&T Customer Service Open?
BB&T Customer Support Call Center Opening and Closing Timings are from 6:00 am to midnight, Eastern Time. Therefore, people can speak with BB&T Representatives within specified times only.
3. What is BB&T Customer Care Corporate Address?
BB&T Banking Customer Support Headquarters Address details are included here. People are suggested to write their complaints, issues to BB&T Support Office Address.
BB&T Retail Lending
Attn: Credit Dispute Department
PO Box 1847
Wilson, NC 27894
Final Words
We hope that the details included here about BB&T Customer Support are helpful for individuals to sort out the banking problems. Customers can resolve issues via BB&T Telephone Services. You can stay tuned to our website www.uscustomercare.com to get the contact details of some other banks.