Allstate Customer Service, Contact Numbers and Related Information
Allstate is an American insurance company located in the United States of America. Allstate customer service is one of the compelling ways the company uses to provide services to its customers. The quality of the customer service decides whether the company grows or not. And, the better the customer service, the more customers can be retained in the company.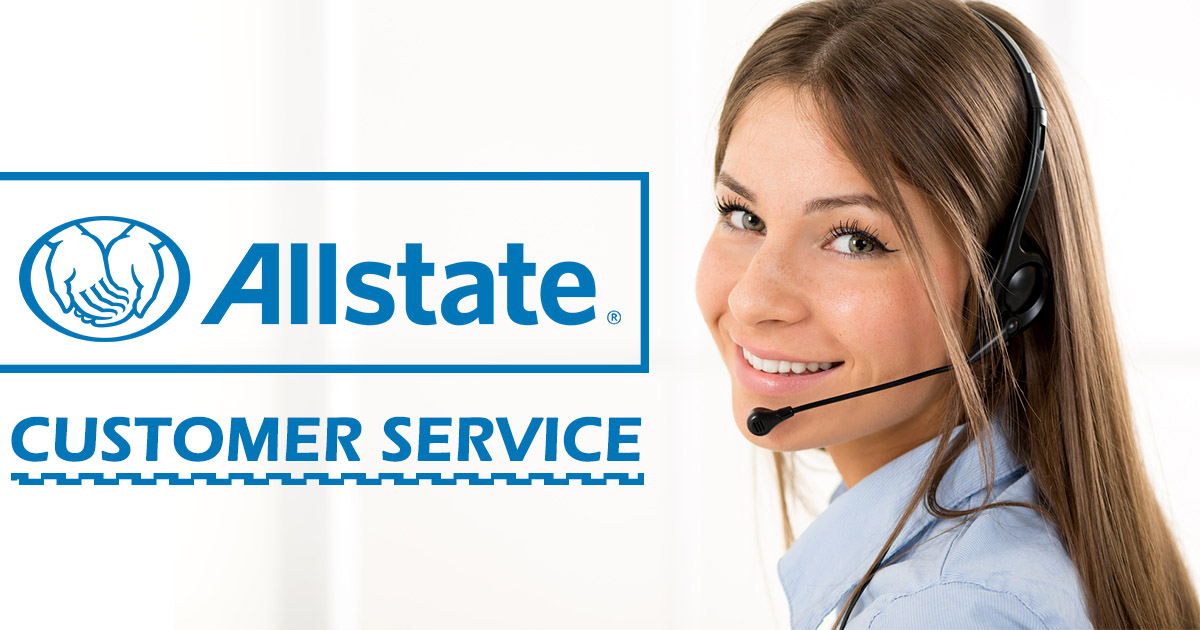 Allstate provides customer services through various means. The services are offered through phones and emails too. Best insurance companies are all about the best customer care services. Because we need an insurance company that provides us and shows us the best services to protect our lives more securely. Customers of Allstate show this reliability for us to entrust our lives with them and lead a more quality life.
Allstate History, Product and Services
Allstate Corporation, which is an American insurance company, has its headquarters in Northfield Township, Illinois, near Northbrook, which was started in 1967. The Allstate was launched as part of the Sears, Roebuck and Co on April 17, 1931. The CEO of the Allstate insurance company is Thomson J. Wilson.
Allstate is one of the largest American insurance companies. It has been listed as the 79th in the fortune 500 with a revenue of $39.8 billion. The Allstate insurance company provides three products, which is the insurance products, financial products and wealth transfer.
Some are Auto, Home, Life, Motorcycle, Renters, Boat, Landlord, Condo, off-road vehicle, and Business Insurance. It also provides Retirement and Investment products. The best service which the company offers is Banking services. The company operates in 19 countries, especially in the United States, United Kingdom, Canada and India.
Allstate Insurance Customer Service
Customer services of the Allstate are active all 24 hours for the entire week. The service center provides services for all and answers or satisfies customer requirements. The customers ask queries mostly about product/service, payment, activation/cancelation and other related information.
Allstate Customer Support Contact Numbers
| | |
| --- | --- |
| Toll Free Number | 1 (877) 810-2920 |
| Allstate claims phone number | 1-800-255-7828 |
| Contact Number for USA | 905 475 4963 |
| Allstate insurance phone number | (847) 402-5000 |
Other Allstate Contact Numbers
Alberta – 1-800-661-1577
British Columbia – 1-800-661-1577
Manitoba – 1-800-661-1577
Saskatchewan – 1-800-661-1577
Ontario – 1-800-387-0462
Quebec Allstate customer service phone number – 1-800-463-2813
Nova Scotia – 1-800-561-7222
New Brunswick – 1-800-561-7222
Prince Edward Island – 1-800-561-7222
Newfoundland – 1-800-561-7222
USA Allstate customer service number – 1-800-387-0462
San Francisco – 1800-378-7262
Northbrook – 1847-402-2299
New Jersey – (908) 429-8700
Florida – 1-800-856-2518
India Allstate number – 020-6672 84000
Allstate Customer Service Hours
Allstate is a world-famous insurance company with the best services. The company customer service is also one of the reasons for the company to become famous among the people. The customer service support is provided all seven days for all twenty-four hours. The service is provided in many countries through various means.
That is, it provides services through mail, phone number, email, etc. The service it provides is available every day 24/7. So, you will have the best services at your convenience.
Allstate Insurance Company Location Info
For customers who wish to visit the place in person, they can visit and ask any queries. There are many offices located all around the world.
Allstate Esurance Inc of San Francisco address:
650 Davis St, San Francisco, CA 94111, United States
The address of the Allstate solutions private limited located in India is:
RMZ Ecoworld, Building #1, Devarabeesanahalli Village, Varthur Hobli, Bangalore – 560103.

4C – 3rd Floor, It & ITES SEO, So Infocity, Pune – Saswad Road, Fursungi, Pune – 412308.
The Allstate insurance company of Canada address:
1 William Kitchen Rd, Scarborough, ON M1P 5B7, Canada

3848 Innes Rd Unit 3, Orléans, ON K1W 0C8, Canada

23 Amy Croft Dr. Unit 1 & 2, Windsor, ON N9K 1C7, Canada
Allstate Northern Ireland of United Kingdom address:
10 Mays Meadow, Belfast BT1 3PH, United Kingdom
You can also check Allstate near me using store locator or Google Maps.
Allstate Headquarters
Northfield Township,
Illinois,
Near Northbrook
Allstate Official Website Details
Allstate has an official website, which is www.allstate.com. The website has all the information regarding the services it provides. The website deals with insurances such as Auto, Home, Renters, Motorcycle, off-road and Life. And you can find your Allstate agent from the official site itself. And Allstate's official website not only provides this information or services but is just more than these listed insurances. It can be used to protect your pets using quality insurance. And you can also manage your insurance account easily too. You can get renters insurance and also provide excellent quality retirement benefits. Plus, you can protect all the things you own, be it clothing or electronics.
This official site also provides customer support, contact us page, payment and billing methods and provides some information about the company. It has a separate page for claims. So, you can file and track a claim easily and get your life back. You can claim for Auto, Motorcycle, Home, Condo, Renters, Disaster, Life, Flood, Auto Glass, and Business. It also has quick links to car insurance, home insurance, life insurance and an agent locator. For any doubts regarding claims, you can contact Allstate insurance claims phone number.
And importantly, the contact us page provides Allstate customer care information such as Allstate phone number, email address and mail information. They also have a separate contact method for people with hearing impairment.
Allstate Email Support
Other than call assistance based on customer service. You can also email them through the information provided on the official site. You can also tweet them at @allstate. And you can also send posts if you have any queries.
For general queries, send a post to Allstate Insurance Company, PO. Box 660598 Dallas, TX 75266-0598.

For Auto insurance claims, the Allstate address is, Allstate Insurance Company,

Allstate Payments, 2012 Corporate Lane, Suite 108, PO Box 4310, Naperville, Illinois 60563.
Allstate Corporations Official Social Media Links
You can follow Allstate in social media and share your views and get much more information about them. They are available on Facebook, Twitter, LinkedIn, YouTube, Pinterest, and Instagram. They're links are:
Overall Allstate Companies Customer Review
Allstate is a good insurance company with excellent financial support. So, probably it meets all its customers' claims well. Its satisfaction from customers regarding claims is excellent. It has various discounts on multiple policies, new cars, smart students, anti-theft devices and also anti-lock brake discounts. Also, it has been branded as the leading car insurance in the US.
It also provides many offers like responsible payer, accident forgiveness, deductible rewards, Safe Driving Club discounts. And also, offers from early signing FullPay, EZ Pay Plan and Allstate eSmart. If you consider the negative reviews, it will be comparatively lesser than the positive ones. That is, some customers have complained that there was some occasional increase in the premium. And prices are very much above than others.
FAQs
How to contact the corporate office of Allstate? 
To contact the Allstate corporate office, dial 1-800-ALLSTATE (1-800-255-7828). It is available 24/7. So you can dial and ask any queries. You can also find an agent through this number or even email us.
What will happen if I miss the payment? 
If you end up missing a payment, it may even lead to cancelation or termination of a policy. So, call 1-800-ALLSTATE for your status.
Do you have a grace period in Allstate? 
Yes, Allstate, like all others, gives you a grace period. You will receive a cancelation notice with the due date for the next payment. So, you should pay both amounts by the given due date. Because, if you miss even the second time, you will not receive a grace period.
How will the Allstate handle a claim? 
Allstate handles a claim when a customer dials 1-800-ALLSTATE, you will reach your agent. Then you can file and track all your claims.
Does Allstate charge you a fee for cancelation? 
Allstate does not charge you a cancelation fee. But, it does not apply to all. So, it is best to wait until your renewal period and then cancel.
How to find an Allstate agent? 
For finding an Allstate agent near me, enter your city and state. Press search. After which you have to enter the agent name or agency name and choose a state and this will find your agent.
Conclusion
Allstate is probably the best company for insurance. Its customer service is one of the main reasons for its popularity. It is best for car insurance mainly, and its claim policies are easy and pleasant. So, it might be one of the best companies to put your insurance money into. Be it life or property. You will not regret choosing the company due to its best customer services.