State Farm Customer Service Phone Number | Get your Life insured well!
Annoyed at all the calls from that insurance company every day? We all are. But keeping that aside, insurance is actually one of the most important things for you and your family. For those who have doubts as to what insurance is, it's a protection from any kind of financial loss during damage, illness or death. There are several insurance companies all around the globe providing a wide variety of services, be it banking, investments or insurances themselves.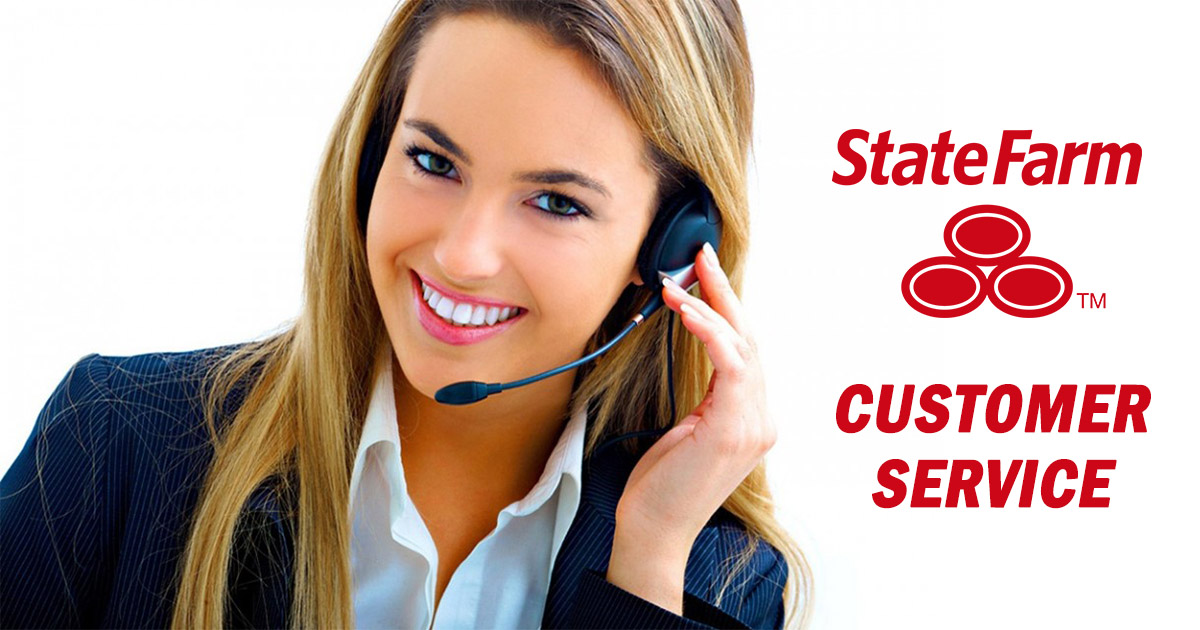 In this unpredictable world, anything can go wrong at any time; so one should get his life insurance from the right company. But there comes the point when it gets complicated to choose the right insurance company for you and your family. This article will help you narrow down your choices from thousands of those companies to a single one.
State Farm Corporation
State Farm is the largest insurance company in the United States. It is a very large group that provides multiple financial services all over the States. State Farm was founded on June 7, 1922, by George J. Mecherle. State Farm headquarters are in Bloomington, Illinois. Apart from property and casualty insurance, State Farm is also the largest Auto insurance provider in the US.
As of 2018, State Farm has generated a revenue of $81.732. They have a total of 56,788 employees all around the world. State Farm services are worth every penny in your pocket you want to invest for insurance.
State Farm Customer Service
State Farm company provides its 24 hours of customer services. You can contact them using a number of different methods, from phone calls to emails. You can use whichever way you are comfortable with. They provide their main toll-free number for any type of query and other phone numbers for specific queries. You can, in fact, enquire about 'State Farm near me' and visit there too. It also provides State Farm claims email address for accessible communication.
State Farm Insurance Phone Numbers
You can call State Farm Customer Service for any kind of queries regarding your claims or emergencies. The main State Farm phone numbers are given below.
The given contacts also include all the State Farm claims phone numbers.
| | |
| --- | --- |
| Service | State Farm Contact Number |
| Comments or Questions | 800-STATE-FARM (800-782-8332) |
| Health claims | 866-855-1212 |
| Auto Glass Only claims | 888-624-4410 |
| Life claims | 877-292-0398 |
| Emergency Road Service | 877-627-5757 |
Other State Farm Contact Numbers
There are many other State Farm insurance customer service numbers provided by the company for general queries. You might have to use some of these someday. All contacts are toll-free and given below.
| | |
| --- | --- |
| Service | State Farm Customer Service Number |
| Auto/Home/Property claims | 800-SF-CLAIM (800) 732-5246 |
| Technical Issues | 888-559-1922 |
| Community Offers | 888-559-1922 |
| Bank Accounts | 877-734-2265 |
| Credit Cards | 877-734-8472 |
| Hearing or Speech Impaired | Dial 711 |
| Pay Insurance | 800-440-0998 |
State Farm Hours
State Farm hours are flexible and most helplines are for 24/7 services. The Financial Services operates their customer services from Mon-Fri 6 a.m.-11 p.m. CT (7 a.m. for tax-deferred accounts) Sat-Sun/Holidays 8 a.m.-8 p.m.
State Farm Corporate Office address
You can post your letters physically to the State Farm address if you are not comfortable with their phone or email services. Their address is mentioned below:
Business Center – 1 State Farm Plz, Bloomington, Illinois 61701.
Pay insurance mailing address-
State Farm Insurance Companies
Insurance Support Center – East
P.O. Box 588002
North Metro, GA 30029
State Farm Near Me: Locate the agent near you through https://www.statefarm.com/agent/
State Farm Website
State Farm is very flexible for their customers, so they, of course, have an official website where you can interact with the services provided by the company and suitably avail them if needed. Their site can be accessed from anywhere at any time of the day; you just have to enter the following URL in your web browser: www.statefarm.com
State Farm Contact Us page: https://www.statefarm.com/customer-care/contact-us. They help you to file a claim, make the payment and more with their contact us page. So, make a proper use of it for any help.
State Farm Social Media
State Farm is very active on social media and advertising websites to promote their services. Social media helps these big companies to reach out to more people and advertise themselves.
You can follow the State Farm on a number of websites, all of which are mentioned below:
State Farm Reviews
State Farm customers are always benefitted by their services and customer support. While few of them are highly optimistic of State Farm services, other few did post disappointed reviews. One customer was so positive about it and- 'My hospital, health, accident and life insurances are all held by State Farm.
The customer representatives have always been highly helpful and I don't have any issues with their services'. Yet another, who was disappointed said- 'We are State Farm customers for over 16 years now. Despite being their old customers, they continually raise our prices and they also doubled our home insurance. Totally absurd!!'.
FAQs
How to contact the State Farm legal department?
There is no different contact for State Farm legal department, but you can call general toll free State Farm customer service phone number for any queries 1800-782-8332.
How to contact the State Farm corporate office?
If you wish to contact the State Farm corporate office, you can talk to a State Farm agent or call one of their Customer Care representatives 1800-782-8332 or you can mail to their headquarters at State Farm Insurance, One State Farm Plaza, Bloomington, IL 61710.
Who to contact if I encounter problems with a State Farm agent?
If you want to contact State Farm for any agent-related issues, go to apps.statefarm.com/CustomerForms/GeneralContactUsForm.html and leave a comment in the box provided in the page. You can also call their 24/7 help line at 877-627-5757.
What is the State Farm claims phone number?
The below given are the numbers for various claims at State Farm-
1. For life claims: 877-292-0398
2. For Health claims: 866-855-1212
3. For Auto Glass Only claims: 888-624-4410
4. For Auto/Home/Property claims : 800-SF-CLAIM (800) 732-5246
How much do State Farm customer service reps make?
State Farm customer service reps make around $27,462 annually.
What does a State Farm customer service representative do?
The work of a State Farm customer service representative is to answer any queries of their customers and also promote their company's services.
Can I see my State Farm policy online?
Yes, you have to log into your account to view your State Farm Insurance policy online.
What does the State Farm app do?
The State Farm insurance app helps you manage your banking accounts and insurances with ease. It provides many other related services like filing claims.
Conclusion
State Farm ensures to provide all the assistance and support they can to their customers. You can contact State Farm Customer Service using their specified support numbers provided 24/7 for the customer service. You can also mail their headquarters regarding any complaints, issues or queries.