SSA Phone Number | Social Security Contact Number, Email Address
SSA Federal Government customers can solve their problems/ fix issues by calling to SSA Customer Service. People can get the answers for queries using SSA Phone number. You may also choose email address, corporate address, social media, a website to make a complaint.
SSA Customer Service
The United States Social Security Administration (SSA) is an independent agency of the US federal government. SSA was established by a law codified at 42 U.S.C. The company was created in 1935 as Social Security Board, then renamed in 1946. SSA administers Social Security, social insurance program consisting of retirement, disability and survivor's benefits. The headquarters of Social Security Administration is at Woodlawn, Maryland.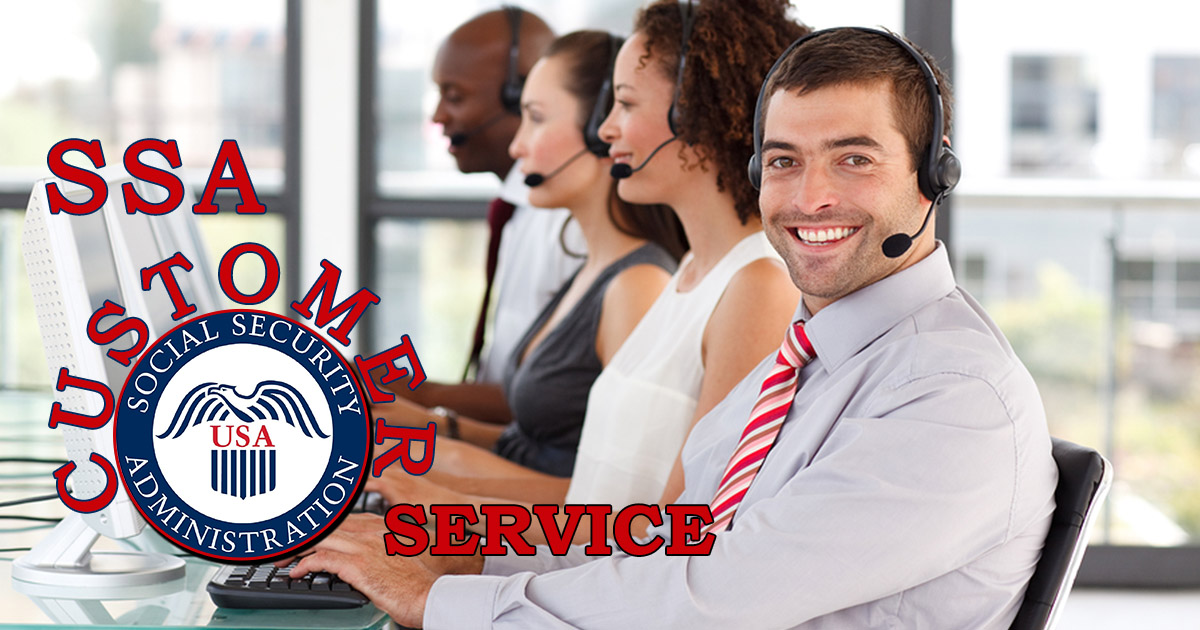 To qualify SSA benefits, most workers pay Social Security taxes on their earnings, the claimant's benefits depend on the wage earner's contributions. Other benefits such as Supplemental security income (SSI) are based on need. Social Security Board includes 10 regional offices, 8 processing centers, 1300 field offices, and 37 teleservice centers.
SSA Phone Number
Social Security Board Number is 1-800-772-1213. If you have any issues with SSA government policies, please call the phone number. Customers must & should check SSA Customer Service Toll Free Number to report a file. One can speak with SAA Customer care assistance team via phone. People can also get the best solution for SSA Services through its Customer support plans.
SSA Contact Number
| | |
| --- | --- |
| SSA Number | 1-800-772-1213 |
| TTY Phone Number For SSA | 1-800-325-0778 |
SSA Hours Of Operations
Social Security Administrator Phone Number is 1-800-772-1213. By calling this telephone service, you can resolve issues. People can speak to SSA Customer Care Assistance between 7 AM and 7 PM, from Monday through Friday. Deaf people can call helpline TTY number 1-800-325-0778, from Monday to Friday between 7 Am & 7 Pm.
Social Security Administration Address
People can write questions, doubts through SSA Mailing Address. Customers can post their opinions, views on Social Security Administration services to the headquarters address.
Social Security Administration
Office of Public Inquiries and Communications Support
1100 West High Rise
6401 Security Blvd.
Baltimore, MD 21235
SSA Customer Service Website
The United States Social Security Administration Official Site: www.ssa.gov. The official page of SSA contains benefit planner, social security statement, take a new medical card and check application or appeal status. Customers can even see general question & answers at the website. By using SSA Webpage, people come across the contact details.
SSA Customer Support Email Address
Customers who are facing problems with SSA Insurance services can drop a mail at support@choosework.ssa.gov. SSA Customer care Email id is helpful for you to get an immediate reply to your question at the customer care assistance.
Social Media
The United States Social Security Administration is active at different social networking sites. The company shares data relevant to social security, medical enrollment, retirement plans on social media. People are suggested to follow SSA Social Network to resolve issues. Customers can also drop a message to the technicians and tell your problem.
Twitter: twitter.com/socialsecurity/
Facebook: www.facebook.com/socialsecurity/
youtube: www.youtube.com/user/SocialSecurityOnline
Blog: blog.ssa.gov
LinkedIn: www.linkedin.com/company/ssa
FAQs
How do I contact Social Security by Email?
Customers can also contact Social Security by Email ID at support@choosework.ssa.gov. For any general inquiries, call to SSA toll-free number at 1-800-772-1213.
How do I file a complaint with the Social Security office?
People can file a complaint by reaching local SSA office or write to address. You may also get the address of a local SSA office by using the zip code. Or call 800-772-1213 to report a complaint.
What is SSA Phone Number?
Social Security Administration toll-free number is 1-800-772-1213. By calling SSA Customer care phone number, you can speak with the experts, technicians. TTY Phone number is 1-800-325-0778.
Summary
We hope that the above-given data relevant to SSA Contact Telephone Numbers are useful for you. Customers can solve their questions via the Social Security Administration Contact Numbers. Visitors need to stay tuned to our page www.uscustomercare.com to know the customer support details of other organizations.