Shutterfly Customer Care Numbers | Hours, Official Website, Email
Capture your memorable moments and make them as photo books with the help of Shutterfly.com. Individuals can complain about undelivered orders, incorrect photographs using Shutterfly Customer Service Contact Numbers. Individuals can sort out online order issues and know discounts via Shutterfly Customer Support Email Address, Website. One can also reach Shutterfly through social media pages & corporate office address.
Shutterfly Customer Service
Shutterfly is specialized in image publishing services and an American Internet-based company. The organisation was founded in 1999 and headquartered in Redwood City, California. The company is publicly active from 2006 and is currently led by Christopher North. The Shutterfly flagship product is a photo book line. Its revenue generates from "turning digital snapshots into tangible things".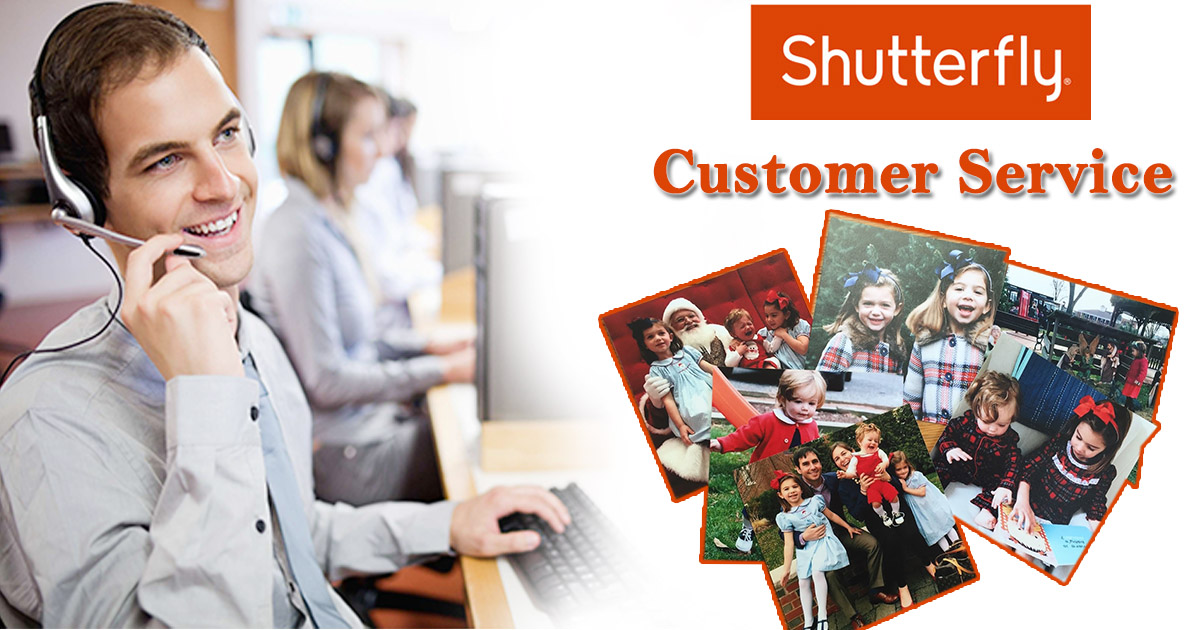 Shutterfly customer base is heavily skewed towards women, who accounted for 80% of customers as reported in 2013. Shutterfly allows users to create personalized gifts (photos & text) such as smartphone cases, home decor, wall art and photo books. It competes majorly with Snap fish and other online photo services.
Shutterfly Customer Care Numbers
Users can fast and secure delivery of their gift cards, photo books and custom cards along with decors in Shutterfly. People can know offers on each item by contacting Shutterfly Phone Numbers. You are requested to call Shutterfly Support Toll Free Numbers to speak with the representatives and clarify doubts on the products. So gather complete details of Shutterfly Customer Care Numbers and Hours from the below sections.
Shutterly Phone Number
| | |
| --- | --- |
| Shutterfly Contact Number | 888-225-7159 |
| Shutterfly Telephone Number | 1-650-610-5200 |
| Shutterfly Customer Support Website | https://support.shutterfly.com/s/ |
Shutterfly Support Hours Of Operation
Telephone Services: Shutterfly organisation is offering customer care services to its users through the phone. People are allowed to call Shutterfly Customer Support team from Monday to Friday, between 6 am and 8 pm, PST. Shutterfly Hours on Saturday are from 7 am to 5 pm, PST and Sunday are from 9 am to 7 pm, PST.
Chat Hours: Shutterfly Chat Services are currently available for 24 hours a day, 7 days a week.
Shutterfly Corporate Office Address
Sending a letter to the mailing address is the best and easy way to file a claim. Individuals can write their problems, issues with order tracking, photo frames and send to the Shutterfly Office Address.
2800 Bridge Parkway Redwood City,
CA 94065,
The United States.
Shutterfly Customer Support Website
Shutterfly is an online website which allows users to order gifts, photo frames, mugs, home decors and so on from its site. Users need to log in at Shutterfly Website: www.shutterfly.com to make an order. People can even get the notifications of discounts, deals of the day by subscribing with the email id. You can gather new collections, photo books, cards and many more on its home page.
Shutterfly Customer Care Email Address
Shutterfly Customer Support Email Id is customerservice@cs.shutterfly.com. Individuals can report their problems and grievances to the Shutterfly team through its email address.
Social Media Sites Of Shutterfly
Users of Shutterfly must keep in touch with the company through its social networking sites. By using social media pages, one can chat with the Shutterfly representatives easily. Therefore follow the company at various social media sites to resolve problems, know various discounts, offers.
Facebook: www.facebook.com/shutterfly/
Pinterest: www.pinterest.com/shutterfly/
Instagram: www.instagram.com/shutterfly/
Twitter: twitter.com/shutterfly
Google Plus: https://plus.google.com/+shutterfly
FAQs
How do I email Shutterfly Customer Service?
Shutterfly Customer Care Email Address details are mentioned here. People can write their suggestions, feedback on Shutterfly products to Shutterfly Email Id: customerservice@cs.shutterfly.com. People can use this email services for a quick and immediate response from the team.
What is Shutterfly Phone Number?
Customers must contact Shutterfly Customer Support team by calling 888-225-7159. Individuals need to contact Shutterfly Number to report an issue against orders, services and products.
When Does Shutterfly Support Call Center Open?
Shutterfly Customer Service Call Center Opens 7 days a week. The Hours of Shutterfly Customer Care are made available from Monday to Friday, from 6:00 am to 8:00 pm. Shutterfly Support Hours Of Operation on Saturday are in between 7:00 am and 5:00 pm. On Sunday are from 9 am to 7 pm.
Final Words
We hope that the data included here regarding Shutterfly Customer Care Contact Numbers are useful for the individuals to clear their doubts. Individuals can stay tuned to our website www.uscustomercare.com, to know the contacts of some other relevant companies.