Sears Customer Support | Contact Numbers, Chat & Email
The customer service representatives of Sears answer the queries of their customers and clear their doubts. Customer care helps with delivery, returns, exchange, cancellation, and many more issues. Not only this, they take the complaints and feedback from the customers as well. You can check your order status, history, and gift card balance by visiting the official website of Sears. There are mixed reviews from people who have opted for Sears customer service. Some had a really good experience while for some it was a bad one.
Sears
Sears is an expanding chain of a department store that was founded 128 years ago in 1892 in Chicago, Illinois, the U.S. Founded by Richard Warren Sears and Alvah Curtis Roebuck, the company is headquartered in Hoffman Estates, Illinois. From clothing and footwear to furniture and toys, Sears sells a large number of products.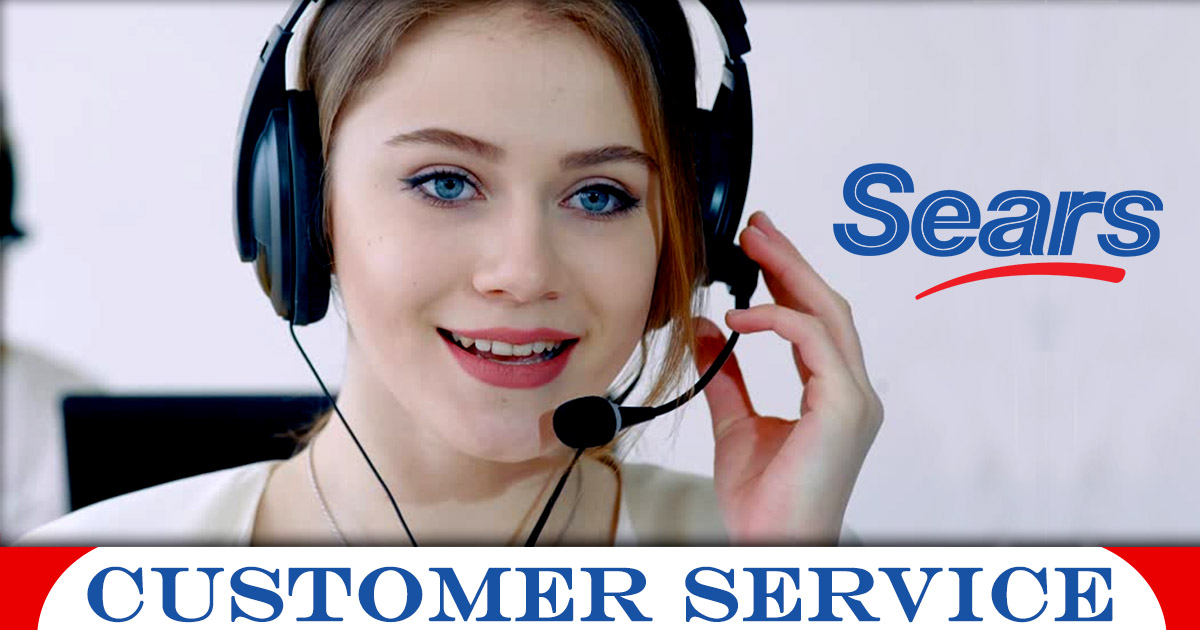 Sears, Roebuck, and Company popularly known as Sears, has its stores in the United States, Puerto Rico and Bermuda with Transform Holdco LLC (2019-present) being the parent company. In 2018, Sears captured the 31st position in the list of largest retailers in the world.
Sears Customer Care Numbers
For general information, the following numbers can be used. There are different numbers for Sears.com and Sears stores. Make sure you dial accordingly.
Sears Phone Number List
Main Sears customer service telephone number list is as follows,
| | |
| --- | --- |
| Service | Sears Contact Number |
| Sears Online Customer service | 1 (800) 697-3277 |
| Repair Home Services | 1 (800) 469-4663 |
| Sears Parts Direct | 1 (888) 873-3829 |
| Sears Delivery Tracking | 1 (800) 732-7747 |
Other Sears Contact Numbers
Important numbers like Sears warranty phone number, installation, etc. that can help customers include-
| | |
| --- | --- |
| Service | Sears Customer Service Number |
| Customer service (south Africa) | 8882050966 |
| Talk to sales | 1-888-873-3829 |
| Online & Store Experience (Puerto Rico) | 1-800-697-3277 |
| Home Delivery (Puerto Rico) | 1-800-416-6031 |
| Installation (Puerto Rico) | 1-800-497-4402 |
| Repair (Puerto Rico) | 1-800-469-4663 |
| Parts & Part Orders (Puerto Rico) | 1-800-252-1698 or 1-787-287-3800 |
| Shop Your Way | 1-800-991-8708 |
Customers can call 1 (800) 697-3277 for other details like warranty, Sears customer service complaints, technical support, appliances customer service etc.
Sears Customer Service Hours
Sears customer care is available from Monday to Friday from 8 a.m. to 8 p.m. The best time to contact Sears is around 8:15 a.m.; the wait time is expected to be the lowest at that point. To get in touch with a live person, you'll need to press 6. The normal Sears hours of the retail store are from 10 a.m to 9 p.m.
Sears Corporate Address
Sears headquarters is located in Illinois, United States. The complete address of the corporate office is :
Sears Holdings
3333 Beverly Road
Hoffman Estates, Illinois 60179
United States
You can also find the nearby Sears store through the official website by entering the zip code of your location.
Sears Near Me
If you need to find a Sears retail store near you, you can always rely on their store locator provided officially on the website – www.sears.com/stores.html.
Sears Official Site
More information for Sears can be obtained by visiting the official website of Sears www.sears.com. You can also ask questions to customer service representatives through the website.
Sears Contact Us page: You can ask and get solutions to your queries at https://searskmart.force.com/onlinehelppage/s/
Sears Email Support
Officially Sears does not provide Sears customer service email support but it does have a live chat section at- Sears customer service chat
Sears Social Media Accounts
Sears is available on several social media platforms like Twitter, Instagram, LinkedIn and many more. From their social media accounts, they regularly send updates to their customers. Links for some of them are provided below:
Customer Reviews
Sears has both positive and negative reviews from customers. While a few were extremely pleased with their product base and services a few were totally disappointed with their customer services. But when thinking of the bright side, one of their customers was pleased and reviewed- 'I personally believe, Sears is great.
Their products, customer services and representatives- an A+ to all. Looking forward to buying more and more from Seers!!'. Yet another customer said- 'I am never gonna use Sears online, like ever. First they sent me the wrong product and when I contacted them about returning, they just didn't respond'.
I will never use Sears online ordering in the future.
FAQs
How do I contact the Sears corporate office?
You can contact Sears Corporate office on (847) 286-2500.
Sears why not lease it customer service?
Sears provides the facility for its customers that allows them to lease any eligible product.
How do I contact sears customer service?
Call Sears customer service on 1 (800) 697-3277 or you can also access their live chat at www.sears.com/en_us/customer-service.html.
What is Sears's phone number?
Sears customer service phone number is 1 (800) 697-3277 and the sales support can be accessed by dialing on 1-888-873-3829.
Where is the Sears customer service centre located?
The corporate office of Sears is located at:
3333 Beverly Road
Hoffman Estates, Illinois 60179
United States
Final Words
Sears, a renowned retail company provides several platforms for its customers to contact the Sears representatives to resolve issues and enjoy hassle-free shopping experience. Several ways to contact Sears, including customer care numbers and email addresses are provided here which can be used by the customers. Customers can stay updated by following the social media accounts of Sears.