RockAuto Customer Care Number & Email Address
Feeling depressed, due to damage of your luckiest car? RockAuto provides Spare Parts to all types of cars through online services. One can solve order tracking issues through RockAuto contact number. Individuals can ask questions using RockAuto customer service numbers provided below. Also, know other ways to reach customer support like RockAuto website, email id, corporate office address and social media pages.
RockAuto Customer Service
RockAuto is an online, family business created by automotive engineers. The company was founded in 1999 with 2 goals. Deliver information hidden behind the auto parts store counter, make auto parts affordable. RockAuto ship thousands of parts, to millions of customers all over the world. And the RockAuto catalogue keeps on expanding. At someday, it may be possible to build entire care using parts from RockAuto.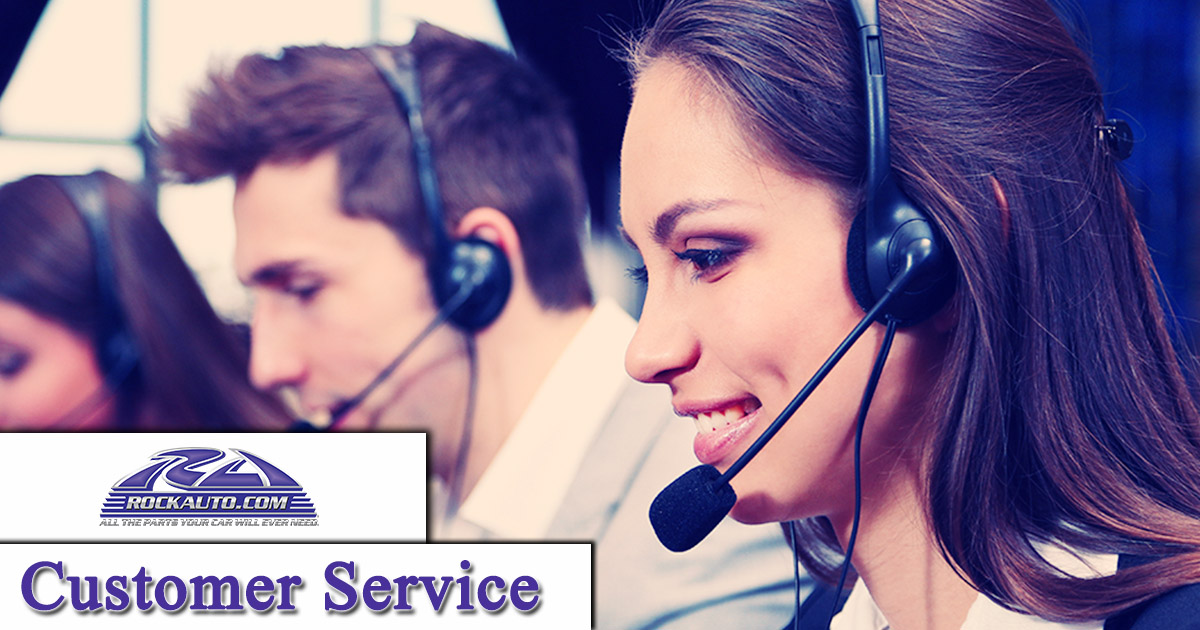 RockAuto, LLC was founded in Madison, Wisconsin by Taylor family. Founders engineering background, desire to liberate information hidden behind the auto parts store led the Taylors to start RockAuto. The company offers ITM Engine Components for over 500 enginers built from 1949 to today.
RockAuto Parts Phone Numbers
Are you looking for the spare parts of your favourite car? Then RockAuto helps you with online delivery. People can speak with RockAuto customer care call center representatives via its toll-free number. Have a look at RockAuto Parts Number and its hours to ask questions. Individuals can find a better solution to their queries by contacting RockAuto support phone number.
RockAuto Contact Number
Phone Number for RockAuto
RockAuto Telephone Number (Headquarters)
1-608-661-1376
Website
www.rockauto.com
RockAuto Customer Service Hours
RockAuto hours of operation at which customers can call customer care representatives from Monday through Thursday is, between 7 am and 10 pm. And RockAuto Support Hours on Friday are between 7 am and 9 pm, Saturday is from 7 am to 6 pm and Sunday are 8 am & 4 pm. As the phone service is not available 24/7, make sure to call them between the Rock Auto hours mentioned above.
RockAuto Address
You can post complaints or clear queries through RockAuto Mailing Address also. Just write complaints, issues to the below RockAuto Headquarters Address.
Rock Auto Address:
RockAuto, LLC Corporate Headquarters
6418 Normandy Lane Suite 100
Madison, WI 53719
United States
RockAuto Return Address:
If you want to return the things to RockAuto, don't use the warehouse address that you received the order from. Go the RockAuto homepage www.rockauto.com and then to Order Status and Returns page: https://www.rockauto.com/orderstatus/orderstatus.php and follow the process as per instructions and drop it in the post box.
RockAuto Official Website
RockAuto Official Site is www.rockauto.com. People can shop all spare parts of your card online at its home page. At RockAuto company webpage, customers can check order status, cancel order details. One can order car parts, tools and universal parts with the part number on its home. Customers can also check out the contact details of RockAuto on its page.
RockAuto Support Email Id
RockAuto Customer care Email Address is useful for individuals to report a claim on their services. One can obtain clarity on order tracking, new orders by sending an email to the below RockAuto Email Address. Use RockAuto Customer Support Email Address, service@rockauto.com and resolve all issues.
Social Networking Sites
RockAuto is active at various social media pages. The customers of this company need to follow RockAuto at the social network. People can know the orders and deals of the items by using social media sites. Individuals can check the availability of your car spare parts at its social media. You can even communicate with the experts and resolve all problems.
Facebook: www.facebook.com/RockAutoCom/
LinkedIn: www.youtube.com/user/RockAutoLLC

Pinterest: www.pinterest.com/pin/300544975109924918/

Google+: plus.google.com/+RockautoAutoParts

Instagram: www.instagram.com/rockauto_llc/

Twitter: twitter.com/rockauto_parts

YouTube: www.youtube.com/user/RockAutoLLC
FAQs
How do I Contact RockAuto customer care representatives?
RockAuto Customers who have ordered goods online can contact its Customer Service team by using the phone number. RockAuto Contact Numer is (608) 661-1376. People are suggested to call RockAuto Phone Number and speak with the representatives to come out of issues.
When does RockAuto support call center open?
The RockAuto business hours or Customer Support hours are, it opens from 7 am to 10 pm, Monday through Thursday. On Friday, it opens from 7 am to 9 pm, Saturday from 7 am to 6 pm, Sunday hours are between 8 am and 4 pm.
What is RockAuto Email Address?
People can track online orders, know the status of an order by using RockAuto Customer Service Email Id. Write your opinion, feedback on its services and email RockAuto at service@rockauto.com.
Is RockAuto Open on Sunday?
Yes, RockAuto is open on Sunday but for reduced timings only.
How do I speak to someone at RockAuto?
You can call (608) 661-1376 or visit the RockAuto corporate office to meet the customer representative or some other.
Conclusion
We hope that the information shared above regarding RockAuto Customer Care Telephone Numbers are useful for the individuals. Users can resolve issues and sort out problems with these details. You are requested to stay in touch with our page www.uscustomercare.com to know the contacts of other companies.