Enterprise Rent A Car Customer Care Telephone Number | Mailing Address, Hours
Enjoy quick and easy car rental bookings from Enterprise Rent A Car. Users can clear their doubts, ask questions using Enterprise Customer Service Numbers. People can easily communicate with the representatives via Enterprise Rent A Car Support Email Address & Website. You may also opt Enterprise mailing address or social media pages to contact the customer care team.
Enterprise Customer Service
Enterprise is an American car rental company. The headquarters of Enterprise is in Clayton, Missouri, United States in Greater S. Louis. Along with car rental, the enterprise also controls commercial fleet management, commercial truck rental, used car sales operations. It is the largest rental car company in the united states with more than 9000 home city locations, 419 airport locations.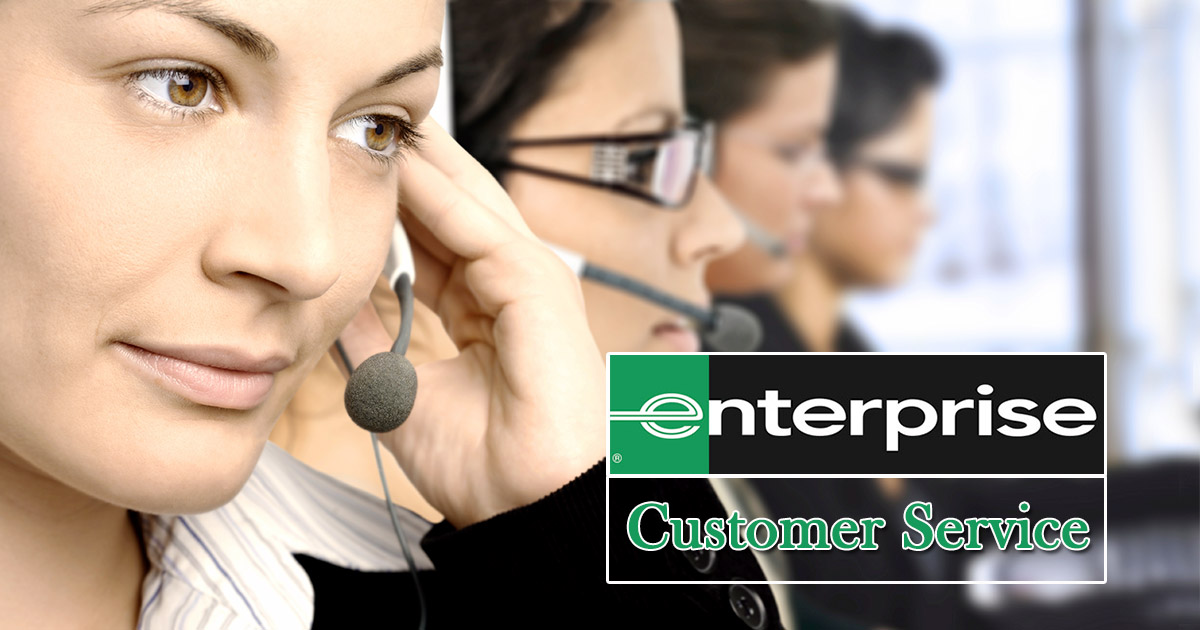 Enterprise Rent A Car was established in St. Louis by Jack C Taylor in the year 1957. The primary focus of the car rental company is the local rental car market, specializing in car rentals to consumers who requires a car replacement as a result of an accident, theft, mechanical repair or needs a vehicle for special occasions like leisure trip and short business.
Enterprise Rent A Car Customer Support
If you have issues regarding Enterprise Car Rental Company, then make a call to its customer support. The contact Number for Enterprise Rent A Car is 1 (866) 540-6222. People can get roadside assistance, member services through the Enterprise Customer Care Phone Number. Check Enterprise Hours along with telephone numbers to troubleshoot issues.
Enterprise Contact Telephone Number
| | |
| --- | --- |
| Enterprise Car Rental Phone Number | 1-855-266-9289 |
| Contact Enterprise Support Toll Free Number | 1-877-416-0000 |
| Enterprise Help Line Number | 1-866-534-9270 |
Enterprise Rent Car Phone Number
Enterprise Customer Support Number: 1-800-264-6350
Online assistance: 1-877-858-3884
Reservations: 1-800-261-7331
Reservations (Spanish): 1-877-416-0000
TTY: 1-866-534-9270
Sales: 1-800-227-7253
Fleet management: 1-877-233-5338
Enterprise Toll Free Number
Customer Service1-855-266-9565
Roadside Assistance1-800-307-6666
Enterprise Plus® Member Services1-866-507-6222
Customers with Disabilities1-866-225-4284
Enterprise Support Telephone Number
Enterprise Business Rentals1-877-881-5500
Enterprise Car Sales1-888-227-7253
Maintenance Program Information1-800-325-8838
Enterprise Truck Rental1-888-736-8287
Enterprise Fleet Management1-877-233-5338
Enterprise International Numbers
Australia: 1 800 689 845
Canada: 866 507 6222
France: 0805 54 25 60
Germany: 0800 000 6727
Ireland: 1800 946 541
Italy: 800 979 552
Portugal: 0800 781 377
Spain: 900 816 486
United Kingdom: 0800 587 0904
United States: 866 507 6222
Enterprise Customer Care Hours
Enterprise Car Rental Customer Service Hours Of Operation details are included here. The timings for Enterprise Support are available 24 hours a day, 7 days a week.
Telephone Service: 1 (866) 540-6222, Enterprise Car Rental Service Hours Of Operation is available for 7 days a week, from 8:00 am – 8:00 pm EST.
Enterprise Car Rental Support Corporate Office Address
Enterprise Rent A Car Customer Care Mailing Address is presented here. Individuals can write their complaints, issues and compliments about Enterprise Rent A Car Customer Service to its corporate address. Users can make use of the below given Enterprise Headquarters Address to report a claim.
Enterprise Rent-a-Car
600 Corporate Park Drive
St. Louis, Missouri 63105
The Official Website of Enterprise
Enterprise Official Website: www.enterprise.com. People need to sign in to the site to enjoy car rental services. You can buy or rent a vehicle at Enterprise Webpage. Get details about business rentals, enterprise car sales and replacement sales on its site. Customers can even find the contact details of Enterprise on its home page.
Enterprise Rent A Car Email Address
By sending a mail to Enterprise Car Rental Email Id, all the problems can be sorted out. Individuals must make a note of the Enterprise Rent A Car Support Email Id: location.opinionlab.com for better assistance. With the email services, you will get an immediate response from the representatives.
Social Media Sites of Enterprise
Enterprise Car Rental Social Network Pages are facebook, twitter, youtube, LinkedIn and Instagram. Customers need to follow the company at the following social networking websites. Via these social media sites, one can easily communicate with the experts/ technicians.
Facebook: https://www.facebook.com/EnterpriseCareers
Youtube: https://www.youtube.com/channel/UCfQmJp0SibFb0DtzHTb5huw
LinkedIn: https://www.linkedin.com/company/enterprise-holdings-inc-
Twitter: https://twitter.com/ehcareersgo
Instagram: https://www.instagram.com/enterpriserentacar_careers/
FAQs
How Do I Reach Enterprise Car Rental Customer Support?
Enterprise Customer Service Contact Number is 1 (866) 540-6222. If you facing issues to log in to Enterprise Plus Membership, then call to Enterprise Telephone Numbers. You can also check Enterprise Car Rental Customer Care Numbers to report issues.
When Does Enterprise Rent A Car Customer Care Open?
Enterprise Customer Support Hours of Operation are available 7 days a week from 8:00 am to 8:00 pm, Eastern Time. You are suggested to call the Enterprise only in the specified timings.
What is the Enterprise Support Email Address?
Enterprise Car Rental members can drop their messages to its email id. By sending an email to Enterprise Customer Care Email Address: location.opinionlab.com, people can give their feedback, opinion or suggestions.
Conclusion
I think that the data enclosed here about Enterprise Rent A Car Customer Care Phone Numbers are helpful for the individuals. So users should collect complete details of Enterprise Numbers. People need to stay connected with our site to know the contacts of other companies.