Hertz Customer Care – Rent your dream car at pocket friendly prices!
It's evident that in this world where everything is so expensive, every one can simply not afford a car. For those people, car rental services play a crucial role. It's such a simple yet brilliant innovation to rent your cars and not sell them. These car rental services save our pocket when we desperately need to travel but also on our own terms. You don't need to wait for that bus that never comes or book that cab whose driver smokes. You have a car and you can now roll with your own choices.
Hertz Corporation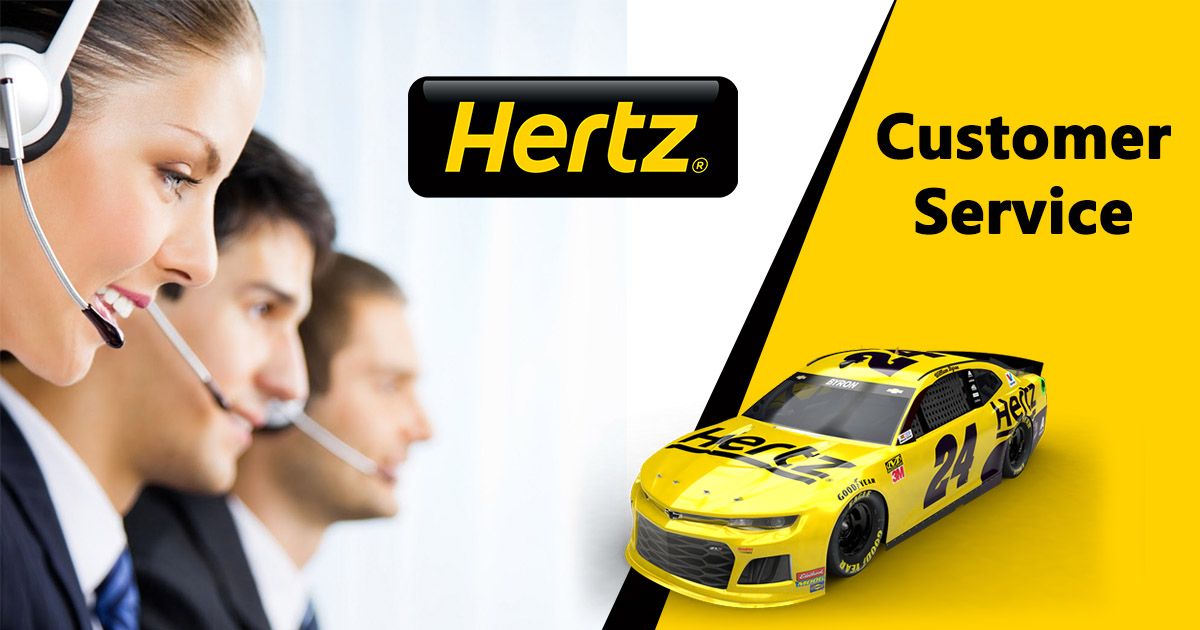 The Hertz corporation is an American car rental company that is based in Estero, Florida. Hertz was founded in Chicago, Illinois, the USA in 1918. It operates 10,200 corporates and franchisees all around the globe. Hertz is the second-largest car rental company in the United States but also operates in other 149 countries. The Hertz corporation is highly successful and they have revenues up to US$9.5 billion(till 2018), assets of US$21.3 billion, and 38,000 employees.
Hertz has been providing car rental services for over 90 years. It offers local and insurance replacement car rentals. The strategy of Hertz rental company is simple; they sell one-year-old vehicles from their rental fleet to bring new models. They also have services that provide vans or trucks for tasks like extra-large deliveries.
Hertz has become more successful in the field than its competitors because of its innovative ideas like the SiriusXM Satellite Radio technology, photosystems for detecting damage in a car and many more. Hertz has a wide range of customers, not just in the United States, but all around the world, the number of customers are still ever-increasing.
Hertz Customer Service Numbers
There are over 10,000 corporations of Hertz corporations all around the world. You can register your Hertz complaints and queries at your nearest center.
You can even call the main quarters of Hertz corporation situated in Florida. It offers to contact in several ways, from calling to submitting a form on their website. Hertz's customer service number is given below.
Main Numbers
Hertz's head office contact details can be found on their official website. It has provided a toll-free number that can be called upon from 7 AM to 7 PM CST M-F.
Main Hertz customer service number

Previous rental queries

1-800-654-4173

Hertz Contact number (International)

800-654-3001
For Assistance During your Rental
Hertz rental car phone number

Emergency Roadside Assistance

800-654-5060

Extend your rental or Change your return location

800-654-4174
Other Hertz Contact Numbers
There are many centers of the Hertz rental corporation. You can get the contact number of your nearest center either by calling on the above-given contact number (Contact of Hertz near me) or by browsing their official website.
You can also contact them by submitting a form on their official website, telling them all about your complaint or query.
You can call them on their official numbers given below-
Future Reservations: 800-704-4473

Hertz.com assistance: 877-826-8782

Hertz Gold phone number regarding Gold plus reward questions: 888-999-4900
Hertz Customer Support Hours
Customer care service is one of the essential parts of running a big organization. Being such a big company, Hertz hours are highly flexible.
A Past Rental – Billing Questions or Comments/Feedback: 6 am – 9 pm Monday to Friday

Membership/Gold Plus Rewards Questions: 6 am – 9 pm Monday to Friday

Parking, Traffic & Toll Violations including administration fees: 8 am – 7 pm Monday to Friday

Toll Road charges including service fees and administration fees: 8 am – 7 pm Monday to Friday
Hertz Corporate Office Addresses
If you don't seem to get your queries solved by call or form, you can post a letter to Hertz headquarters. The address is given below:
Lee County,
near Bonita Springs and Fort Myers,
Estero, Florida.
Hertz Official Website / Contact Us page
Hertz has one single official website: www.hertz.com through which you can avail a lot of its services. Also, you can access its Contact Us page from official website. The link is also provided here: Hertz Contact
Hertz Email Support
Hertz corporation can be contacted using email too.
For International Reservations
Hertz customer care: hertz@interglobe.com
For Hertz Gold Plus Rewards
Hertz customer service Email Address: hertz@interglobe.com
Hertz Social Media Links
Hertz has some social standards for its customers. They advertise themselves using social media websites. You can follow them for the latest updates and news. Given below are some links:
Hertz Review
Hertz is, without a doubt, one of the best car rental service companies in the world. Most of the people who have used their services gave them 4 to 5 stars out of a total of 5. Hertz reviews can be viewed from their website too. They sell used cars in good condition at very cheap prices. Hertz's customer care is highly supportive and is always up for solving your queries. They also have a separate Hertz gold customer service. So, don't think twice now as to which company you should rent your car from.
FAQs
What time does Hertz close?
Hertz Customer Services closes by 9:00 PM from Monday to Friday. 
What time does Hertz open?
Hertz International Customer Service stays open from Monday to Friday by 6 AM.
What is a Hertz corporate customer number?
The Hertz corporate customer number is 877-826-8782. 
How to contact Hertz customer service?
You can either contact the Hertz customer service on a call (Hertz phone number – 1-800-654-4173) or submit your query through a form on Hertz official website www.hertz.com
How do I contact a Hertz car rental corporate office for a complaint?
You can register your complaint by calling on Hertz number 1-800-654-4173 or through a form of Hertz official website.
Where is the Hertz head office?
Hertz's head office is in Estero, Florida, United States. 
How do I complain to Hertz?
You can register your complaint by calling on 1-800-654-4173 or through a form of Hertz official website.
Does Hertz have Live Chat?
At present, the Hertz customer service chat option is disabled. So, you need to contact through phone or email.
Conclusion
So now it's effortless to choose which car rental services you will use the next time you go on a leisure trip with your friends or family. In-fact buying a car is made easy for people who can't afford a brand new one. Travelling method should never hinder your travelling and that's why Hertz Car rental corporation is your savior here. The best in the world and the most reliable. Buckle up your seat belts and start driving!