RedBox Customer Support – Contact via Phone Number, Email or Chat
We all have seen the DVD rental kiosks in supermarkets and other stores and surely have rented one or two DVDs once in a while. All those DVD rental kiosks are supplied by none other than RedBox only, so you might understand how important customer service numbers for such a product can be.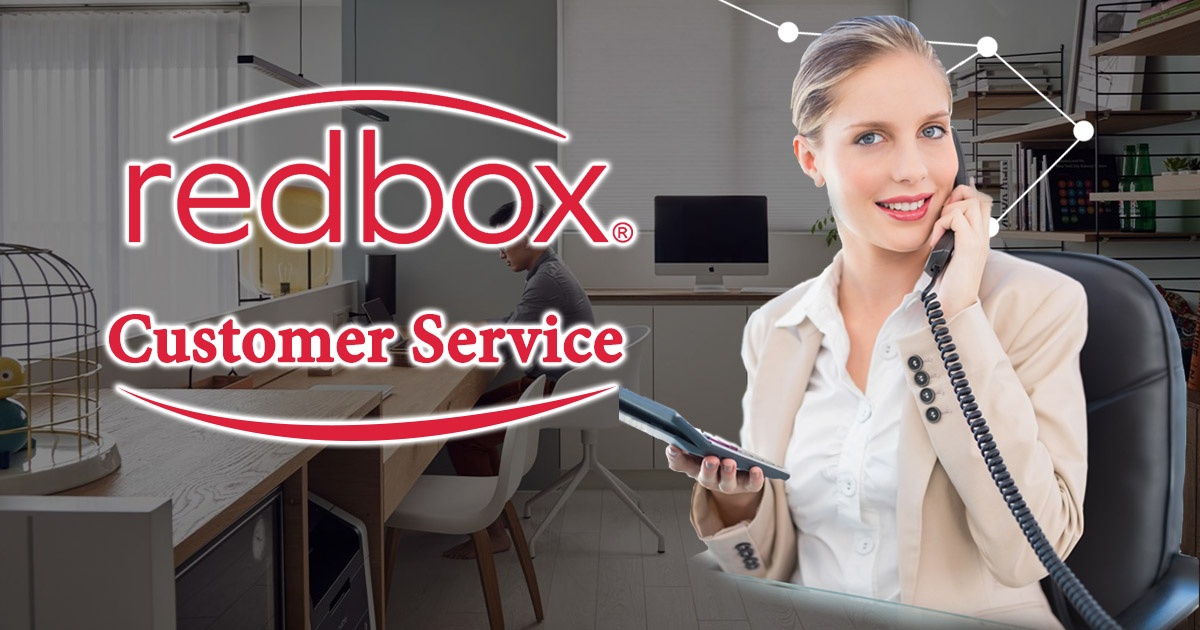 Whether it is the one maintaining the kiosk in the store or the one renting DVDs, both could need customer service numbers at any point. Since all these DVDs are rented only for 24 hours, one would expect the customer service base to be strong. Bill pay services are also available on call for convenience.
RedBox
RedBox is a famous supplier of DVD, Blu Ray, etc. rental kiosks throughout North America. All of us have availed the provided services at one point or another. All their kiosks are mostly placed inside stores where they are accessible to the customers regularly.
DVDs are still in concept and a lot of people in certain locations prefer the option for RedBox and not Netflix or any other streaming service. This is why such companies are still standing tall, along with the excellent seven days a week customer service availability.
RedBox Customer Service Phone Number
RedBox has a toll free number, which is open to contact any time of the day. On calling the following numbers that RedBox has provided on its official website and otherwise, you can very easily talk to a live person who would solve your query. The best time to call on the RedBox contact number is early in the morning because there would be less wait time.
Phone Number for RedBox
RedBox Customer Care

(Toll Free)

866-733-2693

Main number

630-756-8000

Fax

630-756-8888
RedBox Customer Service Hours
The toll free RedBox phone number provided by the company is a 24 hour helpline for all customers. You can call up for any query and get in touch with any customer care assistant very easily through the same. The main RedBox customer service number provided is available 6 am to 12 am, but all days of the week.
The official contact website designed by Red Box for customer support has a RedBox customer service chat option as well which is convenient and available all day, every day. This option is great for addressing smaller queries with RedBox contact.
RedBox Headquarters
The head office of RedBox is located in Illinois and here is the exact address if you need it just in case. You can write to them mentioning all your concerns and queries. Anything to be mailed for RedBox customer support, has to be sent to the same address only.
1 Tower Lane
Suite 900
Oakbrook Terrace, Illinois, 60187
United States of America
RedBox Near Me
You can find all 'RedBox locations near me' very easily for rentals or purchases, through their locator on the official website. Else, you can use the Google Maps and locate the RedBox near me by searching Redbox followed by your location.
RedBox Official Website
RedBox has a very strong front when it comes to providing customer service options. A separate website has been developed by the company for all kinds of queries that the customers might have. popular query categories have already been mentioned, related to renting, returns, discounts, your account with RedBox and troubleshooting etc.
The same website is helpful when you wish to chat with a customer support assistant. By clicking on one option, you will be taken to the customer service chat box where you can talk to an assistant and get your queries solved quickly. This is helpful because a lot of times, the calling number is busy. Best option for urgent queries is going to the website.
Anything and everything you need, is available on https://redbox.custhelp.com/app/ask.
RedBox Customer Service Email
RedBox has listed many emails, which are of the people working in the head office for them. There are primary contact emails, secondary contact emails and you can even connect with a chief executive through his RedBox email address.
Primary Contact
Brian Graves
Director Customer Service
1 Tower Lane
Suite 900
Oakbrook Terrace, IL 60187
bgraves@redbox.com
Secondary Contact
Michael Chamberlain
SVP Operations
1 Tower Lane
Suite 900
Oakbrook Terrace, IL 60187
mchamberlain@redbox.com
Chief Executive
Galen Smith
1 Tower Lane
Suite 900
Oakbrook Terrace, IL 60187
Gsmith@redbox.com
Social Media Links for RedBox
The best social media platform to approach anyone from RedBox or their personal media itself, is through LinkedIn. Their presence is also quite strong on Instagram where they are very active usually. You can reach them through the following links.
General Opinion about RedBox
Customers of Redbox have been quite happy with the fact that they can watch newly released movies on Blu Ray so easily. The accessibility factor has been enhanced really well by the brand. All the users do hope that they get an app from them in the near future since the internet is everything now.
FAQs
Is RedBox customer service 24 hour?
Yes, the RedBox customer service toll free number provided by the company is 24 hours.
How to contact RedBox with a problem?
You can call RedBox at 866-733-2693 or email them or use the chat option on RedBox website.
Where is RedBox customer service located?
The customer service for RedBox is also located in their headquarters in Illinois.
RedBox charged me three times, who do I contact?
You can contact RedBox customer care representative through call or message and ask for details of the transaction if they charged additionally.
Can you email RedBox?
Yes you can email RedBox on the different email addresses provided in the email section.
How to contact RedBox by email?
The RedBox primary email provided is bgraves@redbox.com.
What is the number to RedBox?
RedBox customer support phone number is 630-756-8000.
Does RedBox have a customer service number?
Yes, RedBox does have a customer service number – 866-733-2693.
How do I report a scratched RedBox movie?
Reports for a damaged RedBox movie can be made through the toll free number and by giving your billing information.
Conclusion
RedBox is an entirely different concept in its own. People have enjoyed renting and purchasing DVDs from them for a long time. A lot of people still do but amidst all of that, problems will arise so you can always contact them and get your queries resolved.