Quill Customer Care Numbers | Contact Info, Email, Address
Customers who are facing problems with Quill services can contact them through Customer Service. Check out the entire information about Quill customer service number, Email ID, Address, Website to reach the customer care centre representatives.
Quill Customer Service
Quill Corporation is a US office supply retailer. The company was established in 1956 and headquartered in Lincolnshire, Illinois. It is considered to be the largest business-to-business direct markets of office supplies in the US. Staples own Quill, and it is recognized as their most profitable division.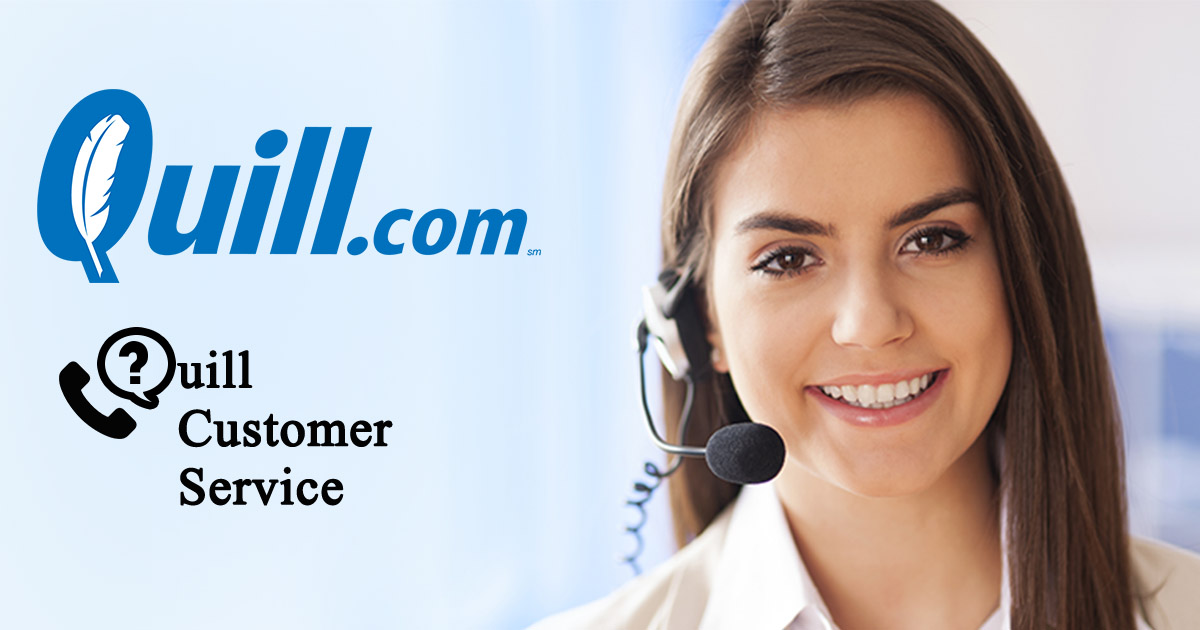 Quill also sells products in categories such as technology, cleaning & breakroom supplies, safety products & professional medical equipment through its Quill Healthcare unit. Customers can post their complaints or issues on its products & services with the help of Email, Address.
Quill Contact Number
Quill is an E-Commerce web site which offers services to business holders, customers. Users who have complaints/ doubts can check Quill Telephone Number and report them as early as possible. You can also know Email, Official Website details here.
Quill Numbers
Quill Office Supplies Customer Service Number
Phone
800-982-3400
Fax
800-789-8955
Tax Exemption Certificate Fax
800-499-8805
Quill Corporation Customer Care Hours
Quill Customer Care Center Hours of Operation information is presented here. You are requested to call the Customer Support only in between those timings.
Monday – Friday: 7:00AM – 9:00PM CST
Saturday: 7:30AM – 4:00 PM CST
Quill Mailing Address
You can resolve all your issues, get answers to questions or support regarding office supplies, payment, etc by writing to Quill Corporate Office Address or other mentioned below.
Quill LLC:
Quill Corporation Address
100 Schelter Road
Lincolnshire,
IL 60069-3621,
the USA
Quill Address for Payment:
Quill LLC
P.O. Box 37600
Philadelphia, PA 19101-0600
Mail orders (quill.com Address):
Quill.com
P.O. Box 94080
Palatine, IL 60094-4080
Quill Corporate Official Website
Customers can know about the Quill office products and services through its official site. Therefore have a look at Quill website www.quill.com and obtain useful information.
Quill Email Address
You can write your feedback, or queries to the below mention mail id to get the immediate response.
www.quill.com/support/contact/CommentsFeedbackSelection.aspx
For Custom-printing support: imprints@quill.com
Tax exemption certificates: You can email your certificates to tax.exempt@quill.com
Live Chat
By using Live chat option at the official site, customers can text their issues/ problems to the customer service provider. The best time to chat with customer care representatives is here.
Monday – Friday: 7AM – 7PM CST
Social Media
Social Networking sites are one of the best ways to opt to reach Quill. The company is active at Facebook, Twitter, Google Plus, LinkedIn.
Facebook: www.facebook.com/quill
Twitter: twitter.com/Quillcom
Google Plus: plus.google.com/111111405685389773831
LinkedIn: www.linkedin.com/company/quill
FAQs
My business is tax exempt. What do I need to do?
Just send your tax exemption certificate to the tax department. Mention your Quill account number or write "new" if you want to be a new customer.
E-mail: tax.exempt@quill.com
Fax: 800-499-8805
Mail Quill Corporation Headquarters
Quill LLC
Attn: Quill Tax Department
PO Box 102412
Columbia, SC 29224
How to contact Quill?
The easy and simple way to contact Quill Corporation is call 1 (800) 982-3400 and talk with Representatives.
What is the best way to reach Quill Customer Support?
We have several ways to contact the customer service. they are chatting, calling, web site, email, mailing address & social media. You can choose any one of these to contact Quill Customer Care.
Final Words
Hope the above mentioned Quill customer service phone number is helpful for you. If you want any information on customer care, leave a comment. For more such data, you can visit www.uscustomercare.com at any time.