PECO Customer Support Number | Office Address, Official Site
Get the best power and natural gas services using PECO. Report emergency lines using Philadelphia Electric Company Phone Number. People can ask queries on power outage, gas leakage, power savage, billing issues by contacting PECO Customer Service. File a complaint on fraud, illegal gas connections and claim on the property damage, energy efficiency with the help of PECO Customer Support Address, website, email id & social media.
PECO Customer Service
PECO formerly the Philadelphia Electric Company, created in 1881 and incorporated in 1929. It is an energy company, which became a part of Exelon Corporation in 2000. The company operates in southeastern Pennsylvania and offers electricity to about 1.6 million customers and natural gas to 511,000 customers. PECO has approximately 2,300 employees.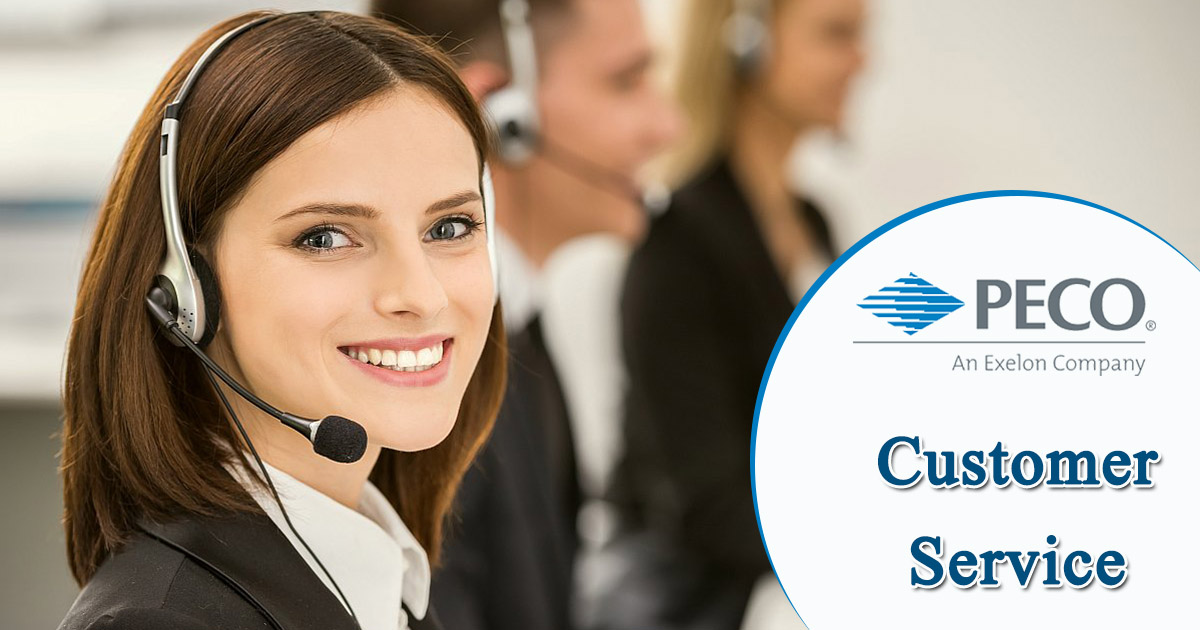 The headquarters of PECO is in Pennsylvania, United States. It owns, maintains 1,067 miles of higher voltage transmission lines, 15260 square miles of underground distribution cables and 12933 miles of aerial distribution lines. PECO's electric sales tens to peak in summer& winter seasons, because of air conditioning, heating load usage. Usually, natural gas sales are higher during the winter period.
PECO Customer Care Contact Number
Are you experiencing a power shortage at your home/ office? then give a call to PECO Power Outage Number. By speaking with the representatives at PECO Call Center, you can know the time when power will be restored. People can inquire about the natural gas pipeline, downed power lines, meter reading, energy theft, and others via PECO Support Phone Number. Check out PECO Contact Numbers to report an emergency and billing issues.
PECO Phone Number
| | |
| --- | --- |
| PECO Energy Number | 1-800-494-4000 |
| PECO Emergency Phone Number | 811 |
| Electricity Emergency Telephone Number | 1-800-841-4141 |
PECO Contact Number
Report Gas Emergency (alternate number): 1-844-841-4151
PECO Telephone Number: 1-800-774-7040
PECO Natural Gas Toll Free Number: 1-800-454-4100
Customer Support PECO: 1-877-432-9384
PECO Customer Support Hours
Report an Emergency: If you see downed power lines, smell natural gas, immediately you should call for an emergency at 1-800-841-4141 or 1-844-841-4151. PECO Support Telephone Emergency services are available 24 hours a day, 7 days a week.
Customer Service: People can call 1-800-494-4000 to report an emergency to PECO Energy company. The customer care representatives are available from 7:00 am to 7:00 pm, Monday through Friday. Individuals can experience shorter wait times from Tuesday to Friday in between 11 AM and 4 PM. Longer wait times may be on Mondays, the first business day after a holiday and the first business day of the month.
PECO Corporate Office Address
You can write a letter to PECO Mailing Address. People can complain about property damage claims, gas connections via PECO Headquarters Address. Individuals are advised to mention all the payment problems to the payment address.
General:
PECO Customer Service Center,
2301 Market Street,
Philadelphia, PA 19103
Payment:
PECO, P.O. Box 37629,
Philadelphia, PA 19101
PECO Energy & Natural Gas Company Official Site
PECO Official Website is www.peco.com. By using the Philadelphia Electric Company Official Site, customers can pay bills, complaint on power outage, stop/ start services. At PECO Market Place, you can shop for featured energy saving products. People can even check PECO Contact details for an emergency at its home page.
PECO Customer Service Email Address
PECO company had not included any information about PECO Customer Care Email Id. But it has given the resources to communicate with the customer service team online. People need to fill contact form @ secure.peco.com/MyAccount/CustomerSupport/Pages/ContactUsForms.aspx to report billing, meter reading, energy efficiency, service requests. You may get a response between 3-10 business days.
PECO Social Networking Sites
Philadelphia Electric Company social media pages are given here. Customers of PECO Energy are suggested to follow the company at the social network. People can report a power outage, gas leakage via its social network pages. The company gives data like the best ways to save, how to use smart energy and safety measures at its social media sites. Customers can even describe the theft, damage through its media.
Facebook: www.facebook.com/PECOconnect/
Youtube: www.youtube.com/user/PECOConnect
LinkedIn: www.linkedin.com/company/pecoconnect
Flicker: www.flickr.com/photos/pecoconnect
Twitter: twitter.com/pecoconnect
FAQs
How do I cancel my PECO service?
Individuals who want to stop power service need to call PECO Customer Care Assistance Number at 1-800-494-4000 from 7 am to 7 pm, Monday through Friday. If you request to stop electricity, then you will not have power after 8 Am on the day.
What time does PECO Customer Service open?
PECO Support Hours Of Operation in case of emergency are 24 hours a day, 7 days a week. For general service assistance or billing enquiries, PECO Hours are available Monday through Friday from 7:00 AM to 7:00 PM.
What is Philadelphia Electric Company Phone Number?
People can report a power outage, natural gas leakages by calling PECO Emergency Phone Number at 1-800-841-4141. The emergency services of PECO Customer Support are available 24/7.
Summary
We hope that the above included Philadelphia Electric Company Contact details are beneficial for customers to report a power outage or emergency. You can solve questions about electric safety, bill payments with the help of PECO Energy Number. People need to stay connected with us to know the useful information regarding customer care of other companies.