Motorola Baby Monitor Support Phone Number | Email Address & Hours
Do you have any issues or questions on Motorola selling and manufacturing products? Below are the Motorola Customer Service details. You can reach them by contacting Motorola Modem Phone Number. People can choose any of these forms Email id, Mailing address, social networking sites, a website to speak with call centre operators.
Motorola Customer Service
Motorola Inc. was an American multinational telecommunications company, based in Schaumburg, Illinois. It was founded on September 25, 1928. Motorola designed & sold wireless network equipment like signal amplifiers, cellular transmission based stations. The company was divided into 2 independent public companies, Motorola Solutions & Motorola Mobility.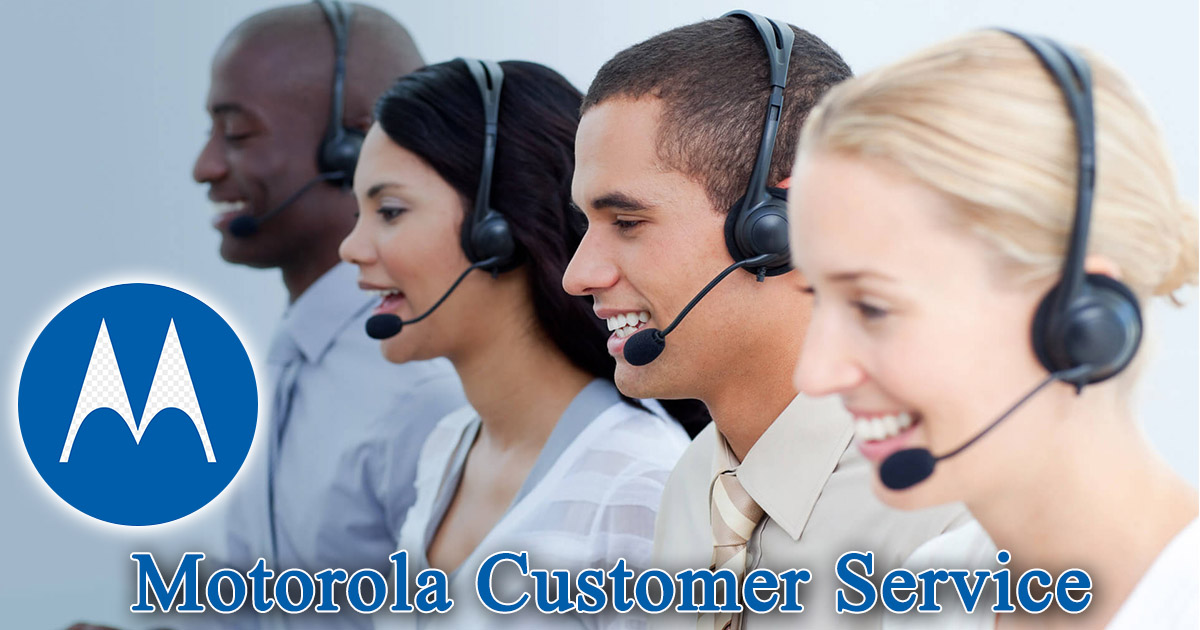 The home and broadcast network products of Motorola are digital video recorders, set-up boxes and network equipment to enable video broadcasting, high definition television. Motorola wireless telephone handset division was a pioneer in cellular telephones. The products of Motorola are Mobile phones, Wireless broadband networks, Two-way radios, RFID systems, Tablet computers and Cable television systems, Smartphones.
Motorola Customer Support
Motorola has its stores, customer service stations all over the world. So Motorola Mobile Phone Customer Care Telephone Numbers for all the countries are included here. Once have a glance at Motorola Contact Numbers and its hours. With the help of Motorola Customer Support Telephone Numbers, individuals can talk with any of the customer care assistance.
Motorola Tech Support Phone Number
| | |
| --- | --- |
| Motorola Warranty Number | 1-800-734-5870 |
| Accessories Telephone Number | 1-888-508-6052 |
| For Monitors and Home Phones | 1-888-331-3383 |
| For Weather Radios | 1-800-638-5119 |
| Motorola Support TTY Number | 1-888-390-6456 |
Motorola Mobile Contact Number
Non-Android Customer Service: 1-800-331-6456
Modem Support: 1-877-466-8646
Home Phones, Baby Monitors and Digital Frames: 1-888-331-3383
Motorola Corporate: 1-847-523-5000
Canada: 1-800-461-4575
Sunnyvale California: 1-408-541-7000
Argentina: +54-11-4317-5200
Mexico: +52-55-5257-6700
China: +86-10-8499-3388
Japan: +81-3-6365-8000
Korea: +82-2-2018-4000
Hong Kong: +852-2506-3888
India: +91-124-4988500
Germany: +49 (0) 6126-22460
United Kingdom: +44-1256-790790
Motorola Customer Care Hours
General Enquiry: 1-800-734-5870, Motorola Cell Phone Customer Service Hours are from 7 am to 10 pm, CST on Monday – Friday. The hours of operation on Saturdays & Sundays are in between 9 AM and 6 PM, CST.
Motorola Accessories Hours: Motorola Customer Support Hours for accessories are available from Monday to Friday between 7:00 AM and 7:00 PM, CST.
Motorola Mobile Corporate Address
In case customers want to send queries, compliments to the office, you can have a look at the Motorola Modem Mailing Address. Individuals can also write a letter about the problems to the Motorola Office Address.
Chicago
222 W.Merchandise Mart Plaza
Suite 1800
Chicago, IL 60654
Telephone: +1 800 668 6765
Website
The customers who are willing to know the information about Motorola products either it may be upcoming or new, they can view official website: www.motorola.com. Users can also collect the complete Motorola Contact details for all countries as well as several problems.
Email Address
Motorola Customer Support Email Id is support@motorola.com. People who are regularly facing issues with its products & services can drop a mail as a complaint. By using the Motorola Customer Care Email Address, individuals can file a claim on the warranty, report an issue. The technical support team will send a response to your email as early as possible.
Social Networking Sites
The active social media pages of Motorola are Facebook, Instagram, Twitter and Youtube. People who are using Motorola cell phones can follow the companies social networking sites. Individuals can clear their doubts on Motorola Accessories by using social networking pages. Therefore it is suggested for every customer to follow the active social media accounts for speaking with experts.
Facebook: www.facebook.com/MotorolaUS/
Twitter: twitter.com/MotorolaUS
Instagram: www.instagram.com/motorolaus/
Youtube:  www.youtube.com/motorolaus
pages.motorola-mail.com/registration/
blog.motorola.com
FAQ's
1. How do I contact Motorola?
Motorola Baby Monitor Customer Support Toll Free Number is 1-800-734-5870. Users of Motorola products must make a call to the phone number to speak with experts or technicians.
2. How do I return my Motorola phone?
Individuals who are willing to return, refund or redesign the Motorola Phone, can follow some instructions. Call Motorola Cell Phone Customer Care Telephone Number is 1-800-734-5870. The call centre operators will generate a Return Merchandise Authorization.
3. What is Motorola Customer Service Corporate Address?
Motorola Mailing Address details are here. People can send compliments, complaints and opinions on the Motorola Mobiles and services using Motorola Headquarters address.
United Kingdom
Motorola Mobility UK Ltd.
Chineham Park, Redwood
Basingstoke, RG24 8WQ U.K
Telephone: +44 1256 790790
Summary
I hope that above-included details of Motorola Modem Customer Care Telephone Numbers are useful for individuals. People can speak with the Motorola Technical Support Team with the help of contact information. You can keep in touch with our website www.uscustomercare.com to know the data of customer care. In case of any issues, leave a comment.