Lending Club Customer Support Numbers | Office Address, Hours Of Operation
Do you have questions on peer to peer lending services? If you say yes, then contact Lending Club any time. Customers can file a complaint and resolve issues through the below Lending Club customer service phone number. The simple ways to Contact Lending Club are through mailing address, email id, hours of operation and social media, website.
Lending Club Customer Service
LendingClub is a US peer-to-peer lending company. It was the first peer-to-peer lender its offerings as securities with the SEC (Securities and Exchange Commission). Its headquarters is in San Francisco, California. Lending Club is the world's largest peer to peer lending platform. It was into Personal finance, Software industries. The CEO & President of Lending Club is Scott Sanborn.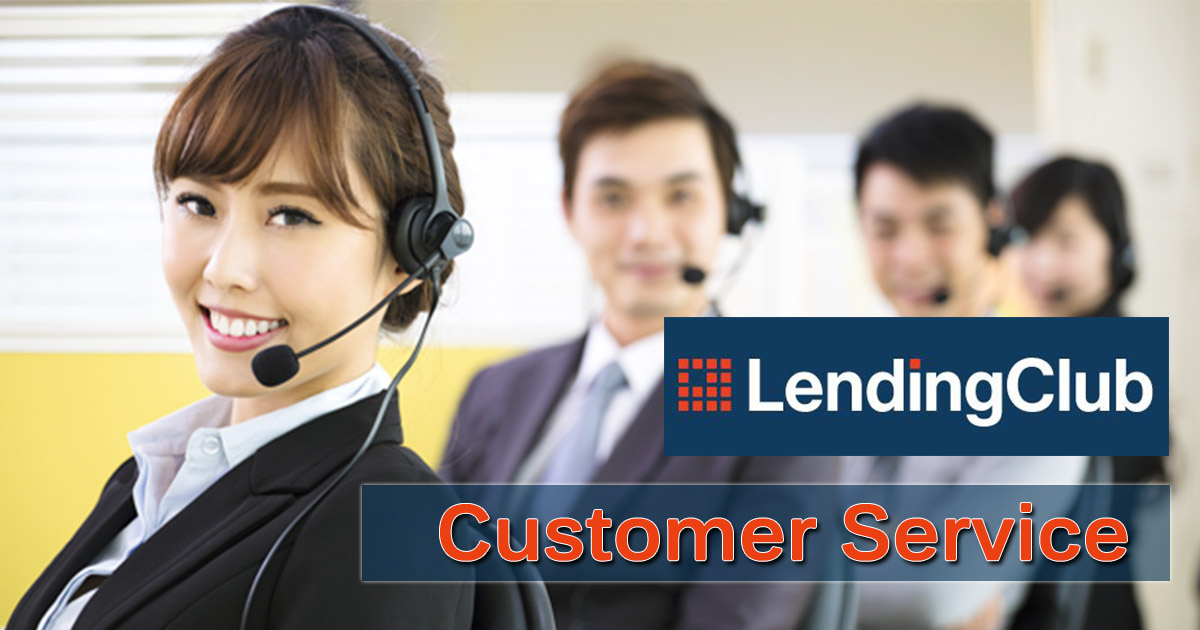 Initially Lending Club launched Facebook. It makes money by charging borrowers organisation fee and investor service fee. It also makes traditional direct to consumer loans, automobile refinance transactions, as FDIC-insured, through WebBank. Also, it enables borrowers to create loan listings on its website by supplying details about themselves and the loans.
Lending Club Customer Care Numbers
Lending Club provides a different kind of services to its customers. The Customer Support Phone Numbers of Lending Club of all services are as follows. Individuals who have issues can make a call to LendingClub phone number. You can get personal loans, educational loans, small business loans, Auto refinance loans at LendingClub.
Main Lending Club Contact Phone Numbers
| | |
| --- | --- |
| Service | Numbers |
| Lending Club Number for Personal Loans | 1 (888) 596-3157 |
| Business Loans Telephone Numbers | (855) 846-0153 |
| Auto refinance loans | 888-845-0010 |
Other Lending Club Phone Number List
Lending Club Patient solutions: 800-630-1663
Lending Club Fax Number: 508-281-8505
K-12 education loans: 800-920-9777
Individual Investment Accounts: 888-596-3159
Retirement accounts phone number Lending Club: 888-381-9309
LendingClub Media Inquiries: 888-376-6642
Regulatory and government affairs: 202-772-3170; Fax Number: 202-772-3101
Investor Relations Toll Free Number: 888-376-6642
Lending Club Customer Service Hours
Lending Club office hours for different services are as follows.
Personal Loans: 1 (888) 596-3157, LendingClub Customer Care Hours are from Monday to Friday, in between 5 am and 5 pm, Pacific Time. Lending Club hours Saturday are from 8 AM to 5 PM, PT.
Business Loans: (855) 846-01536, Lending Club business loans hours are from 7 am – 5 pm PT, Monday – Friday.
Retirement Accounts: Lending Club retirement accounts Hours are from 7 Am to 5 Pm, Pacific Time, Monday through Friday.
Auto refinance loans: LendingClub hours for Auto refinance loans customer support are, you can contact 888-845-0010 from 6 am to 5 pm (Monday through Friday).
Patient Solutions: Lending Club phone number hours are, you can call the toll-free number 800-630-1663 during 8 am to 8 pm from Monday to Friday.
Official Website
Lending Club Official Page is www.lendingclub.com. The company gives personal loans, small business, auto refinance at its official page. Individuals can also find the mailing address, email id, contact phone numbers along with hours data at its Lending Club official website.
Lending Club Corporate Address
Lending Club Corporate Office Address details are as follows. You can write a letter to the customer service team by giving the issues, claims to the address. People can make use of the Lending Club address for mailing the questions, give feedback on services.
Postal Mail / Lending Club Corporation Address:
LendingClub Corporation
Dept. 34268
P.O. Box 39000
San Francisco, CA 94139
Courier Mail:
WFB – Lockbox Services
Attn: LendingClub Corporation
Dept. 34268
3440 Walnut Avenue
Building A, 2nd Floor
Fremont, CA 94538
Lending Club Email Id
Lending Club Support Email Address for business loans is business@lendingclub.com. Regarding personal loans, people can report a problem, raise an issue at LendingClub Help Center Page: help.lendingclub.com/hc/en-us/requests/new?ticket_form_id=134447. People can ask queries through Lending Club Mail.
The lending club email address for Auto refinance loans is auto@lendingclub.com. For Patient solutions & K-12 education loans, you can mail to solutions@lendingclub.com.
Social Media Pages
The active pages of LendingClub Social Networking Sites are Facebook, Twitter, Instagram, LinkedIn, Youtube. Customers must connect with the organisation using Social Media pages. People can also report a problem, solve issues with the help of Lending Club Social media. Write your complaints at the social networking sites of LendingClub.
Facebook: www.facebook.com/LendingClubTeam/
Twitter: twitter.com/lendingclub
Google Plus: plus.google.com/+lendingclub
Blog: blog.lendingclub.com
FAQs
What is Lending Club Phone Number?
Lending Club Contact Number is 1 (888) 596-3157. Individuals who have issues with peer to peer lending and alternative investing can reach the customer care representatives using the telephone number.
What are the Hours of Operation for Lending Club Customer Care?
Lending Club Customer Service Hours for Business loans are from 6:30 AM to 5:00 PM, Pacific Time and Monday through Friday. The email address for Lending Club Business is at business@lendingclub.com.
What is the Lending Club Customer Support Address For Payments?
Lending Club Support Payments Address is here. People can send complaints to the Lending Club Mailing Address for check payments.
LendingClub Corporation
Dept. 34268
P.O. Box 39000
San Francisco, CA 94139
Conclusion
I thought that above-shared information on Lending Club Customer Support is helpful for individuals to report a claim. Customers can find general enquiries contact details. People need to stay connected with us to find the contact details of other organisation. You may also keep in touch with us through the "contact us" form.