GoDaddy Customer Support Telephone Number | Corporate Address, Email Id
Small business holders can create their own website with the help of GoDaddy. Users need to communicate with GoDaddy Customer Service Representatives to raise an issue. You can also reach GoDaddy Support Corporate Address, Email id to know the offers and deals. Get the GoDaddy Website and social media pages for more information.
GoDaddy Customer Service
GoDaddy is the largest domain name registrar and web hosting company. The organisation was started as Jomax Technologies 22 years ago. The headquarters of GoDaddy is at Scottsdale, Arizona, US. The company is known for its advertising on TV and in newspapers. GoDaddy has 18.5 million customers and 9000 employees worldwide. The company is into many controversies regarding censorship.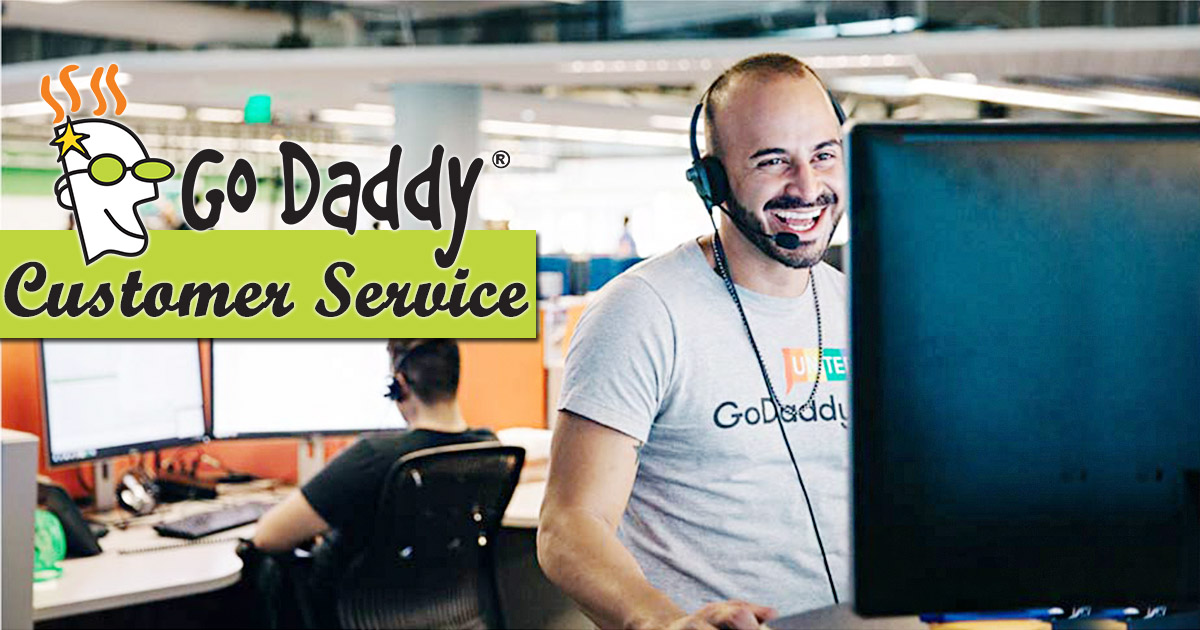 The small and independent ventures can be handled by the world's largest cloud platform of GoDaddy. It was one place where people name their idea, build a professional website, attract customers and manage their work.
GoDaddy Support Contact Number
Having issues with website creation and managing? Then check out GoDaddy Customer Care Phone Numbers. By using GoDaddy Numbers, Hours of operation details, individuals can easily renew sites. Users can also report complaints with payment options, offers via GoDaddy Phone Numbers.
GoDaddy Customer Care Number
| | |
| --- | --- |
| GoDaddy Phone Number | 480-463-8387 |
| GoDaddy Support Number | 1-866-938-1119 |
| Call GoDaddy Telephone Number | (480) 505-8855 |
GoDaddy Toll Free Number
Contact GoDaddy Help Number: +54 11 5984 0780
Australia GoDaddy Number: +61 1300 351 076
GoDaddy Support Melbourne: +61 03 8820 5819
GoDaddy Sydney Customer Care Telephone Number: +61 02 8042 8920
The United Kingdom GoDaddy Phone Number: +44 20 7084 1810
Mexico Contact Number: +52 55 4631 2410
New Zealand: +64 9 9759407
Philippines: +63 2 2312988
Pakistan: +1 480 463 8811
GoDaddy Customer Support Hours
Telephone Services: 480-463-8387, People are allowed to call the respective customer care number to speak with a representative. GoDaddy Hours Of Operation is made available 24 hours a day, 7 days a week.
Chat Services: Individuals can chat with the technicians/ experts in between Monday to Friday, 24hours in a day.
GoDaddy Customer Care Mailing Address
GoDaddy Customer Service Corporate Office Address is given here. Users should write a letter regarding the issues and problems with GoDaddy to its mailing address.
14455 N. Hayden Rd., Ste. 226
Scottsdale, AZ 85260
United States
Phone: (480) 505-8800
GoDaddy Official Website
Users must sign in to their account at GoDaddy Website: www.godaddy.com. People can buy domains, websites and wordpress on its home page. You will also get hosting, web security and online marketing along with its phone numbers. Individuals can renew their website, check offers and deals at GoDaddy Webpage.
GoDaddy Support Email Id
You can communicate with the GoDaddy representatives by using its email address. People can send their complaints, views and problems to GoDaddy Email Id support@godaddy.com to get an immediate response.
GoDaddy Social Networking Pages
People who are using GoDaddy for their website hosting can stay connected with the company via these social media sites. You can know the offers and deals on website creation by using the social network. So individuals can promote their business easily with the help of GoDaddy Social Media pages. It is also useful for people to report issues.
Facebook: https://www.facebook.com/godaddy
Instagram: https://www.instagram.com/godaddy/
Twitter: https://twitter.com/godaddy?theme=activation
Youtube: https://www.youtube.com/channel/UCgH_SmWw9WianYyOB5Y6tEA
FAQs
How Should I Contact GoDaddy Technical Support Number?
GoDaddy Customer Care Telephone Number is 480-463-8387. People can take help from the company representatives during the web hosting through GoDaddy Support Phone Number.
What is GoDaddy Customer Care Corporate Office Address?
Individuals should write opinion, views and thoughts on GoDaddy services using its corporate office address. Customers can also feel free to mention each and every problem in a letter and send to GoDaddy Support Headquarters Address.
14455 N. Hayden Rd., Ste. 226
Scottsdale, AZ 85260
United States
Phone: (480) 505-8800
When Does GoDaddy Customer Service Hours Of Operation Open?
GoDaddy Customer Care Hours are mentioned here. Users are suggested to contact GoDaddy team from 24 hours a day, 7 days a week.
Final Words
Hoping that the data enclosed here about GoDaddy com Customer Service is useful for the customers. Individuals can sort out the website creation issues through GoDaddy International Numbers. People are suggested to visit our webpage frequently to get the telephone numbers of similar organisations.