Delta Dental Phone Number & Hours | Social Media, Mailing Address
Users of Delta Dental Insurance who have doubts or queries can get contact details here. Customers can reach them by using Delta Dental Customer Service Phone Number, Email Address, Official Site, Corporate Address & Social Media.
Delta Dental Customer Service Number
Delta Dental is American's largest and most trusted dental benefits carrier. Delta Dental Plans Association is the parent company of Delta Dental. This Association is composed of 39 Delta Dental member companies operating in 50 states. The company was founded in 1966 and headquartered at the District of Columbia and Puerto Rico.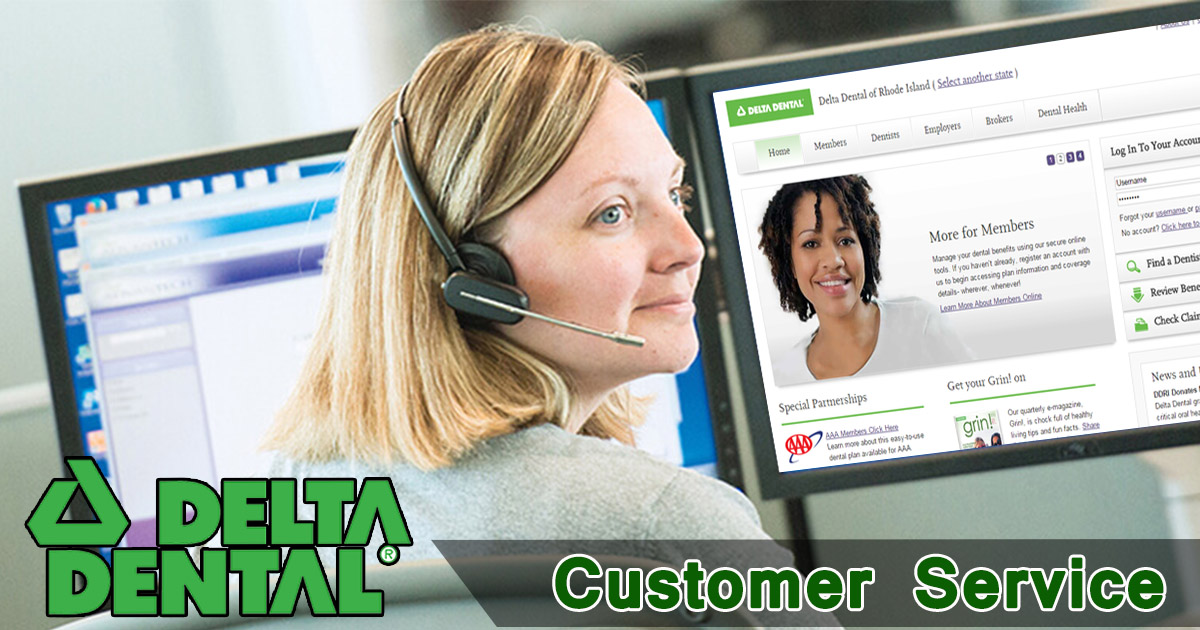 Delta Dental member companies and DDPA are non-profitable organisations. These member companies serve more than one-third of the estimated 166 million Americans with delta insurance. DDPA was established to bring together these local state service organizations and coordinate dental benefit programs in multiple states.
Delta Dental Customer Support
If you are having complaints/ issues with Delta Dental Customer Care, then check out the Helpline numbers. You can reach the Delta Dental Customer Support team by using the below mentioned contact numbers to clarify all your problems, doubts.
Delta Dental Phone Number
| | |
| --- | --- |
| Delta Dental USA Customer Care Number | 800-422-4234 |
| Delta Dental Care Group Plan Members | 800-942-3772 |
| Toll Free Number | 800-521-2651 |
| Delta Dental Contact Number | 888-335-8227 |
Delta Dental Customer Care Number
Delta Dental PPO Plus Premier Member: 800-323-1743
Individual Plan Members: 855-327-8336
Individual and Family Plans: 877-824-2776
Patient Direct Dental Savings Plans: 877-824-2776
Delta Dental of Illinois Network Inquiries: 630-718-4990
DeltaCare Plan Members: 800-942-3772
Sales and Marketing: 800-335-8215
Hours of Operation
People who are going to call Delta Dental Phone Number must know the hours. Delta Dental Customer Care Assistance Hours from Monday to Thursday are 7 Am to 7 Pm. On Fridays, Delta Dental Customer Service Centre Hours of operation are 7 AM to 6 PM central time.
Delta Dental Mailing Address
Users of Delta Dental Insurance should know corporate address details. With the help of office address, customers can write a letter about problems/ issues.
DeltaCare USA Customer Service
P.O. Box 1803
Alpharetta, GA 30023
Website
People can check Dental Dental Official Site. At the website, customers can see the details of new insurance policies, Delta Dental billings, etc. Therefore go through Delta Dental Official Portal: www.deltadental.com.
Delta Dental Email ID: Delta Dental Email Adress information is not specified at the official site. But one can reach this page www.deltadentalins.com/about/contact/ to get the Delta Dental contact details.
Social Media
Customers can follow Delta Dental organisation at various social media sites. Nowadays, social media has become a popular platform for advertising. So Delta Dental also makes use of social networking sites for solving queries/ complaints of customers.
Facebook: www.facebook.com/deltadentalins
Twitter: twitter.com/deltadentalins
Instagram: www.instagram.com/deltadentalins/
Youtube: www.youtube.com/user/deltadentalins
LinkedIn: www.linkedin.com/company/delta-dental
FAQs
What Does A Customer Service Rep For Delta Dental Do?
Delta Dental Customer Service Representatives are there to help the people in resolving issues/ problems and doubts in health insurance policies.
What time does Delta Dental open?
The Customer Care Centre for Delta Dental Opens at 8 Am from Monday to Friday.
How To Contact Delta Dental Customer Support?
Delta Dental Contact Phone Number to reach the technicians/ experts is 800-422-4234.
Conclusion
I think that above mentioned Delta Dental Customer Care Representative Number is helpful for customers. Make sure that you can contact the customer support team to get clarification on your doubts. Also, check our website www.uscustomercare.com frequently to collect the toll-free numbers of health care organisations.