Budget Rental Customer Service Number | Email Id, Address, Website
Enjoy simple and worry-free car rental services with 'Budget'. Plan your next trip with Budget Rental Car with limited savings. But before going for the vacation, you should make use of the Budget Customer Service Contact Phone Numbers to check the reservations & deals. One can also send their questions/ complaints through Email, address.
Budget Customer Service
Budget Rent a Car System, Inc. is an American car rental company that was established in 1958. The company was founded by Morris Mirkin in Los Angeles, California. Its operations are headquartered at Parsippany, New Jersey. Budget Car Rental was finally acquired by Transamerica Corporation and sold along with management and selected investors.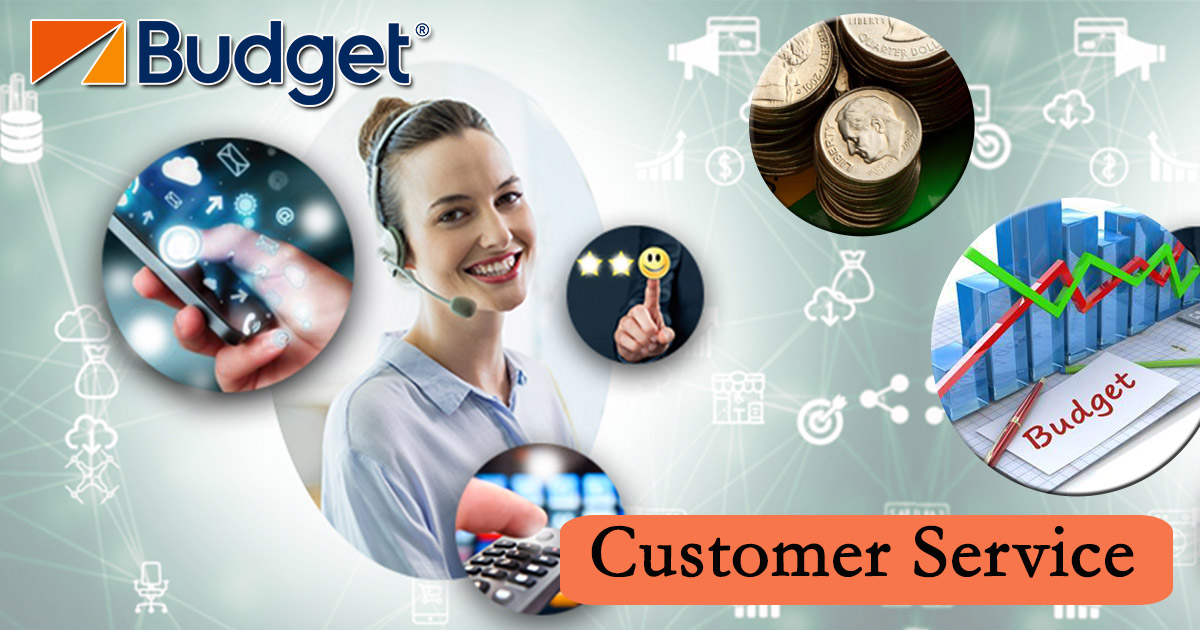 Team Rental Group purchased the company in 1997. In 2002, it sold its company assets to Cendant Corporation, which is owned by Avis. Approximately, the company has its branches at 800 locations in the US. Of which 600 are company-operated locations & 200 are licensed locations. Internationally, Budget Car Rental has 150 company related locations, 1800 are licensed locations.
Budget Car Rental Customer Service
Budget Rent a Car Customer Care Numbers for all the countries are provided here. Customers can call to Budget Customer Service Telephone Number to inquire the price and availability of rental services at some locations. You can also find the Budget Customer Support Number for reservation of cars outside the United States.
Budget Customer Care Phone Numbers
| | |
| --- | --- |
| Customer Service | 800-214-6094 |
| U.S. Reservations | 800-218-7992 |
| Budget Technical Assistance | 800-404-8033 |
| Reservations Outside The U.S. | 800-472-3325 |
| Roadside Assistance | 800-354-2847 |
Budget Car Rental Contact Numbers
Customer Service en Francais: 800-268-8991
RapidRez and Fastbreak Profile Update: 800-504-0252
Insurance Replacement Service: 866-438-6165
Budget Business Program Accounts: 877-516-7275
Corporate Sales/Accounts: 800-526-6406
Meetings: 800-842-5628
Voice Reservations Number: 1-800-633-3469
Hearing Impaired TTY/TTD: 800-826-5510
Drivers With Disabilities: 800-314-3932
U.S. Insurance Claims Fax: 407-850-4743
Moving truck phone number: 800-283-4382
Budget Customer Support Numbers
Customers can use below-mentioned phone numbers to contact Budget from other countries.
Australia: (13) 0036-2848
Brazil (All Areas Except Sao Paulo): (080) 0725-2000
Brazil (Sao Paulo only): (11) 2117-2000
Canada: 800-268-8900
Canada Reservations en Francais: 800-268-8970
Costa Rica: 506-2436-2000
Canada Customer Service en Francais: 800-268-8991
Canada RapidRez and Fastbreak Profile update: 800-314-3932
India: 442-2200999
Japan: 0570-054-317
Korea: (02) 724-7063
New Zealand: (08) 0028-3438
Papua New Guinea: 323-6244
Philippines: 02-8122277
Singapore: 6305-5390
Thailand: (02) 203-0250
United Kingdom: (084) 4544-3455
Budget Car Rental Customer Care Hours
Budget Rental Car Customer Support Hours of Operation details are included here. Customers can reach the customer service representatives from Monday through Friday in between 7:30 AM – 7:30 PM CST.
Budget Corporate Address
Customers can send their queries/ issues to the Budget Car Rental Mailing Address. You can also write about the problems facing during the journey or complaints to the address.
Avis Budget Car Rental, LLC
6 Sylvan Way
Parsippany, NJ 07054 U.S.
Email: Budget Car Rental Customer Support has not provided any information regarding email services. But they have included phone numbers, social networking sites to find the solutions for your questions.
Official Website
At the Budget Car Rental-Official Portal, you can check the locations where the budget services are available, deals, and reservations. Customers can also know the worldwide contact numbers for Budget along with hours @ www.budget.com.
Social Networking Sites
You should follow the Budget Car Rental/ Truck Rental company at the social media to get the information about deals, car prices. Customers can communicate with their associates by using facebook, twitter, Instagram, youtube, LinkedIn.
Twitter: twitter.com/budget
Facebook: www.facebook.com/Budget/
Youtube: www.youtube.com/user/Budget
LinkedIn: www.linkedin.com/company/avis-budget-group/jobs
Instagram: www.instagram.com/budget/
FAQs
How To Contact Budget Car Rental?
Customers should call Budget Customer Care Number 1 (800) 214-6094 to communicate with their representatives.
What is Budget Truck Rental PhoneNumbr?
To inquire about a reservation or customer service, you can use the 24-hour nationwide toll-free phone number, 800-462-8343.
Which Forms of the Payments Budget Offers?
Customers can pay via debit or pre-paid charge cards at the time of returning a truck. Most of the dealer locations accept Visa, Mastercard, American Express, etc.
Conclusion
I thought that above mentioned Budget Car Rental Customer Service Contact Phone Numbers are helpful for you. Feel comfortable to check our site www.uscustomercare.com regularly to know the telephone numbers of similar companies.