Asurion Customer Support Phone Numbers | Official Website, Email Id
Individuals can solve problems, file a complaint through Asurion Customer Service Numbers. People can see the best ways to contact Asurion Customer Support Email Address, Official Site and Mailing Address. One can ask questions, report a claim using social media, contact phone numbers.
Asurion Customer Service
Asurion, LLC is a privately held company founded in 1994. The company offers insurances for smartphones, tablets, appliances, consumer electronics, satellite receivers, appliances and jewelry. Asurion company operated in 14 countries. Its headquarters is in Nashville, Tennesse. Asurion had 49 offices with 17,000 employees serving 280 million consumers.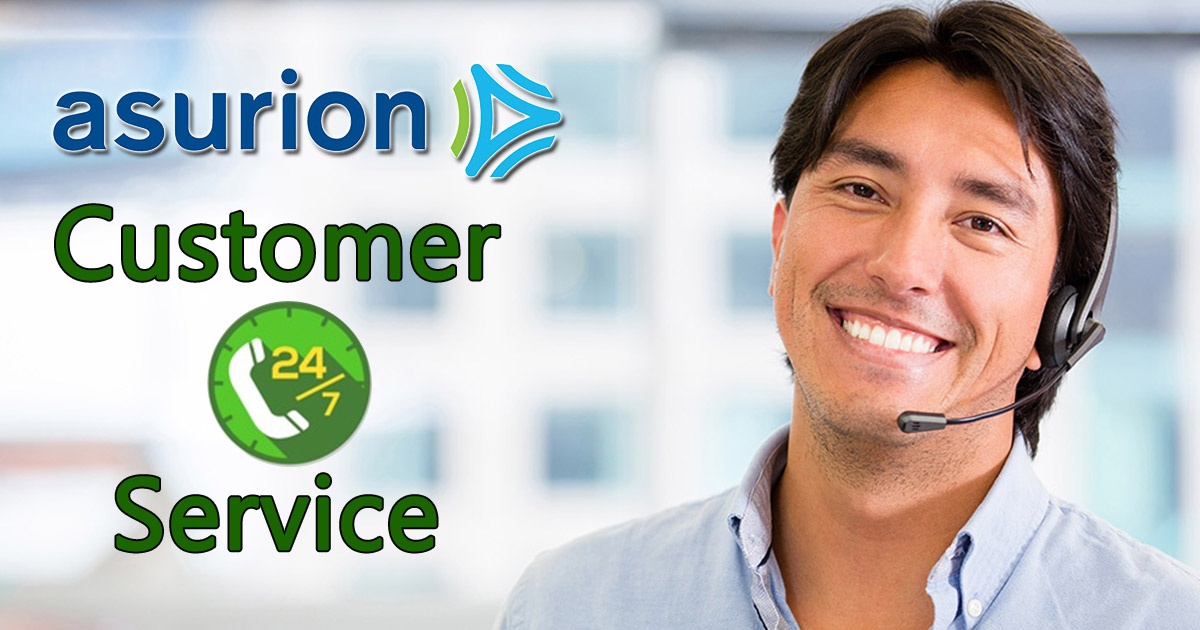 Asurion company received a CES innovation award for its support and protection apps. The major retailers of Asurion are AT&T, Verizon, Walmart, T-mobile, Sprint and others. Customers can file a complaint on the broken phone with the help of Asurion Telephone Numbers.
Asurion Customer Support Numbers
Asurion Customer Support Numbers and Hours of Operation details are included here. People can file a claim on the phone insurance via Asurion Customer Care Telephone Numbers. Customers can also communicate with customer support representatives by using Asurion Phone Insurance Customer Service Numbers.
Asurion Customer Care Phone Number
| | |
| --- | --- |
| Asurion Verizon Number | 1-888-881-2622 |
| Sprint Asurion Telephone Number | 1-800-584-3666 |
| Asurion AT&T Customer Support | 1-888-562-8662 |
| Asurion Help Line Number | 1-866-268-7221 |
Asurion Contact Toll Free Number
Boost Mobile Asurion Number: 1-877-880-6221
Cellular One: 1-866-281-0858
Clear: 1-866-419-5477
Clearwire: 1-866-419-5477
Comcast: 1-877-262-4390
Cricket: 1-800-274-2538
Fido: 1-888-481-3436
MetroPCS: 1-866-862-3397
NTelos: 1-877-868-8775
Rogers: 1-888-764-3771
Telus: 1-866-281-4537
Time Warner Cable: 1-866-280-8336
Virgin: 1-888-562-8662
Walmart: 1-866-653-4202
Hours Of Operation
People can file a claim on phone insurance online at any time, day or night. The Asurion Customer Care Hours for chat process are available 24/7.
Social Support: Asurion's virtual assistant Hours for social media support are from Monday – Friday, in between 8 am and 5 pm CST.
Telephone Support: The telephone services for Asurion Hours are available from Monday to Friday, during 7 Am and 9 Pm. The Hours of operation on weekends are from 8:00 am to 8:00 pm, CST.
Asurion Corporate Address
When you are searching for a better way to make a complaint, sending a letter is the only way. Customers are suggested to write their complaints, feedbacks and send it to the headquarters address.
Asurion Global Headquarters,
648 Grassmere Park
Nashville,
TN 37211
Asurion Customer Service Website
Asurion Insurance contains the details about tech help, mobile protection and extended warranty. Its official site is www.asurion.com. People can track the complaint via its home page. The phone insurance services of Asurion help you to get a new mobile if you lost or damaged your device.
Email Id
People can simply contact the Asurion Support through Email Address. You can send an email from any of the emails. Customers need to visit www.asurion.com/about/contact-us page to fill a contact form. People can also get help fast with the chat by click on start chat now. You can even file a claim and track that claim through this page.
Social Media Pages
Users can contact the Ausiron in social for claims support through Twitter, Facebook. People can get the solution for their questions through social networking sites. Asurion Phone Insurance Customer Support team assists the customers through social media pages.
Facebook: www.facebook.com/Asurion/
Twitter: www.facebook.com/Asurion/
LinkedIn: www.linkedin.com/company/asurion/
Youtube: www.linkedin.com/company/asurion/
FAQs
How Do I Contact Asurion Customer Care?
Individuals can ask doubts, questions on insurance policies through Asurion Support Phone Number. Please call 1-800-584-3666 to get the best assistance from Asurion team.
What is Asurion Customer Support Email Address?
Customers can file a complaint to CSR on problems, issues through Asurion Chat option. At the Asurion Contact Us page: www.asurion.com/about/contact-us, people can start a chat.
When Does Asurion Insurance Customer Service Open?
Asurion Insurance Customer Care Hours Of Operation details are presented here. The Hours for Asurion Customer Service Representatives from Monday to Friday between 7 Am to 9 Pm. The timings on Saturday and Sunday are from 8 Am to 8 Pm, CST.
Final Conclusion
We hope that above included Asurion Contact details are helpful for people. Customers can speak with Asurion Insurance representatives through telephone numbers. Stay connected with us or visit our page www.uscustomercare.com frequently to know the contact numbers of other insurance companies. You can also write a comment below.