ADP Customer Support Contact Phone Number | Email ID, Website
ADP customer service plays an inevitable role in aiding you with all the information regarding the help and support provided by the company towards its user individuals and employees. ADP is basically an American provider of software that helps in managing the human resources and aids in alteration of the world of work. This stands for Automatic Data Processing Inc. but is widely known as ADP.
ADP Customer Service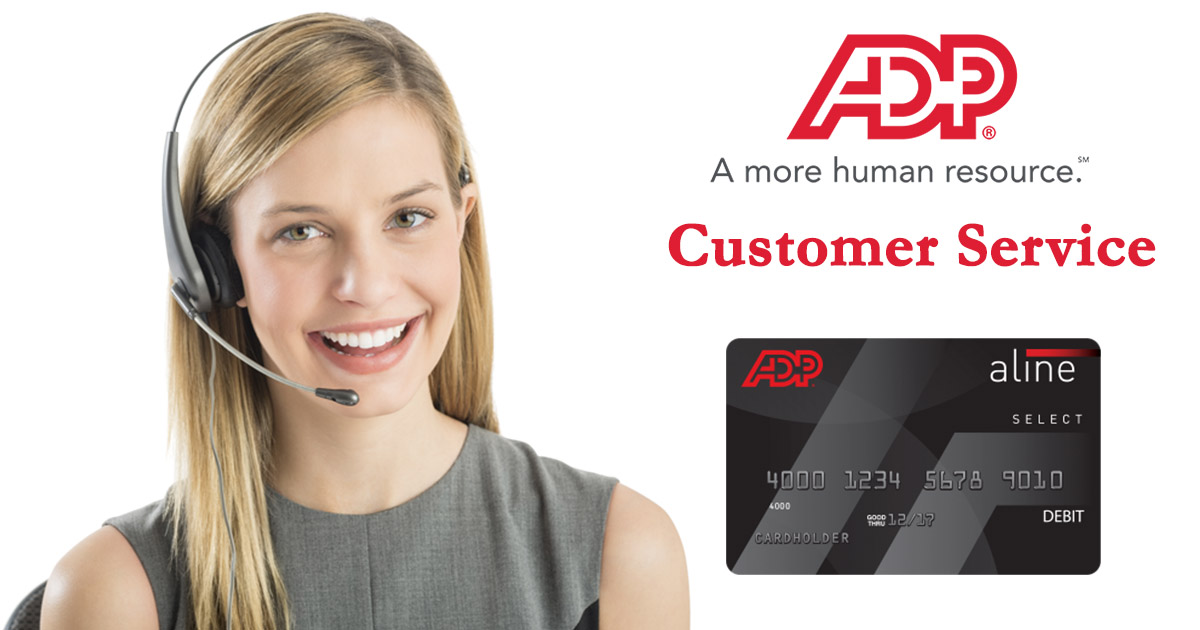 ADP helps provide a cloud-based key or way out to human capital management. Human capital is a dire necessity to hire, manage, train, and help retain talented and high performing employees. Its management is successfully aided by ADP, thus helping in changing the dynamics of human resources and its procedures. This deals with solutions to problems in categories like payroll, HR, talent, time, tax and benefits administration. With its headquarters in Roseland, New Jersey and the United States, presently, the CEO of this comprehensive global provider is Carlos Rodriguez. This ADP was found in 1949 by Frank Lautenberg and Henry Taub in Paterson, New Jersey, United States.
ADP Phone Number
ADP provides a universal telephonic solution irrespective of your place or background. To contact ADP through phone, ADP provides two numbers for two different purposes, which are summarized below.
| | |
| --- | --- |
| For automated support by call | 1-844-227-5237 |
| To talk to sales, ADP contact number | 866-566-9727 |
ADP Customer Service Number
Customers are the ultimate driving factor for us and it is our prime responsibility that we serve them at our best! This leads us towards providing the customers, telephone numbers for their convenience. Below is a table that mentions all the customer care numbers specific to each country.
Toll-Free Number: (800) 554-1802

Administrative Service Organization: (866) 360-2454

Customer Support: (800) 225-5237

Health Care Reform Management: (855) 237-2650

Insurance Services: (855) 237-2667

Retirement Services: (800) 929-2170, (844) 912-3742

Tax and Compliance:
United States of America

(855) 237-4236

(844) 227-5237

(855) 237-2630

(877) 623-7729

(866) 622-8153

Argentina

+54 115 077 3800

Chile

+5 622 483 3040

Peru

+511 712 3990

France

+3 315 563 5000

Germany

+49 695 8040

Italy

+390 289 1731

Netherlands

+3 110 459 8911

Poland

+4 822 557 5700

Spain

+3 493 467 7070

Switzerland

+4 144 744 9797

United Kingdoms

+44 193 259 7000

Australia

+6 139 021 3478

China

+86 400 821 5632

Hongkong

+8 525 801 0938

+8 523 511 6172
ADP Website
There is a full-fledged working website that aids in providing all the help to the needful. The link to that site is https://www.adp.com/ which would navigate you towards the content you require.
ADP Headquarters
The headquarters of this American country resides in three places where it centrally authorizes its works. These centers that render as headquarters are:
Roseland

New Jersey

United States of America
ADP Customer Service for Employees
The website of ADP provides well comprehensive customer service for employees and in this particular dialog box, we get to choose our particular problem based upon who we are! Upon entering this option, you get to choose if you are an individual employee or company administrator. Upon that, you get to choose among the prospects of the drop-down menu as your problem and ADP would provide you with your respective solution.
To avail of this option, you can click the following link: https://www.adp.com/contact-us/customer-service.aspx
ADP Customer Service Hours
For the benefit of the customer, the customer services are rendered and the correct hours of operation are from Monday to Friday. The constrictive period of the availability is between 6 AM to 6 PM. This working hour is valid for all the categories, including Payroll services, retirement services and flex care account services.
ADP Customer Service Chat
In the ADP website, you can redirect yourself to the ADP support section, wherein the New sales section you can schedule a sales consultation by enrolling your full name, email, phone, company name, employee numbers and related information.
The direct link which would help you get redirected to that section is https://www.adp.com/contact-us/new-sales?
ADP Support
The ADP support is a section of the website that would help you find solutions to your specific issues with the help of the ADP support. This section provides separate support for separate categories. This has several divisions that categorize you into
Corporate Address
This section helps you locate the different locations of ADP offices on site. We have mentioned the link where you can find all the locations of the onsite offices alphabetically.
Social Media
Social media being an essential platform of communication in recent times, we have jotted down here all the links of the social media accounts where you can know about the company and its motives descriptively.
FAQs
What is the ADP customer service number?
ADP helps to solve your issues related to capital management and human resources and for product login and online help Centre, you can contact 844-227-5237.
How do I contact ADP 401k?
You can contact ADP 401k as the company administrator for assistance at the given number, which is 800-929-2170.
Where is the ADP headquarters?
The headquarters of ADP are located in several parts of the world. To name and enlist these, they are Roseland, New Jersey, USA.
Final Words
ADP customer service and support make relentless efforts in rendering its duty to make the platform user-friendly and interact worthy! This provides aid to the customers and eases every issue in the stipulated time! A customer service provider's greatest achievement is to maximize customer satisfaction and evidently, ADP has been the best in doing so!