Tricare Customer Care Telephone Numbers | Email Id, Official Site
Here is the healthcare program that satisfies the needs of you & your family. Get Tricare Customer Service Numbers for Insurance, for life and others. People can file a claim or report complaints through Tricare Website, Email id and Office Address.
Tricare Customer Service
TRICARE is also known as the Civilian Health and Medical Program of the Uniformed Services. It is a health care program of the United States Department of Defense Military Health System. Tricare Military Health System is the civilian care component. The Tricare program is controlled by the Defense Health Agency.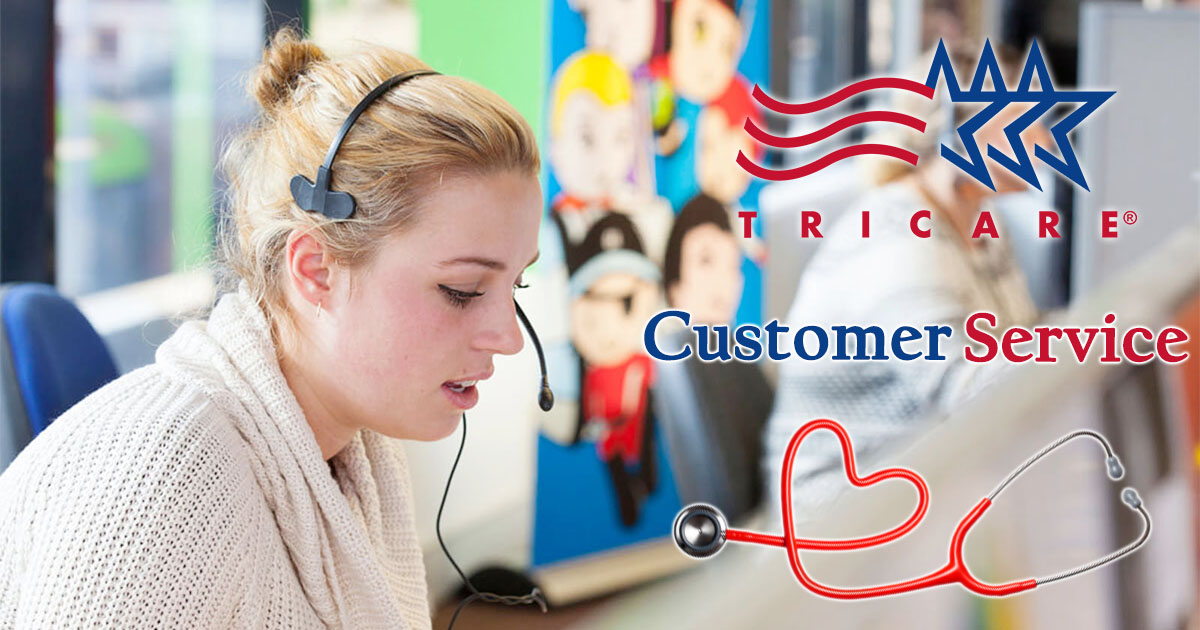 Tricare offers civilian health benefits for military retirees, U.S Armed Forces military personnel & their dependents, adding some members of the Reserve Component. Tricare Standard is made available to Reservist and their family under the Tricare Reserve Select Component. Tricare Prime health maintenance organization (HMO) style plan is available to active duty personnel, retirees, from the Active Component.
Tricare Customer Care Numbers
Tricare Pharmacy Customer Support Contact Numbers as follows. Individuals can have a look at the complete Tricare East Numbers along with hours of operation to sort out all the problems. Customers can also view Tricare Dental Numbers and file a complaint on its services. Report an issue against a pharmacy, medicare with the help of Tricare Toll Free Numbers.
Tricare Phone Numbers
| | |
| --- | --- |
| Tricare Medicare Contact Numbers | 1-800-633-4227 |
| Defense Enrollment Eligibility Reporting System (DEERS) Telephone Number | 1-800-538-9552 |
| CHAMPVA Tricare Support Help Line Number | 1-800-733-8387 |
Tricare Contact Numbers
Continued Health Care Benefits Program Tricare Number: 1-800-444-5445
United Concordia (Active Duty Dental Benefits) Toll Free Number: 1-800-866-8499
Tricare Phone Number: 1-888-838-8737
TRICARE East – (Administered by Humana Military): 1-800-444-5445
Express Scripts (Pharmacy Benefits): 1-877-363-1303
Mail Order Pharmacy: 1-877-363-1303
TRICARE West – (Administered by HealthNet): 1-844-866-9378
TRICARE Overseas – (from the U.S.): 1-877-451-8659
Social Security Administration: 1-800-772-1213
Tricare Telephone Numbers
TRICARE East Number: 1-800-444-5445
TRICARE West Toll Free Number: 1-844-866-9378
TRICARE Overseas Phone Number: 1-866-984-2337
Colorado Springs Military Health System: 1-719-524-CARE (2273)
Computer/Electronic Accommodations Program: 1-703-614-8416
Videophone: 1-571-384-5629
Continued Health Care Benefit Program: 1-800-444-5445
Tricare South Number: 1-866-966-1020
TRICARE Health Help Line Number:1-800-538-9552
TYY/TDD: 1-866-363-2883
Defense Health Agency: 1-888-647-6676
Delta Dental: 1-888-838-8737
DMDC Support Center: 1-800-477-8227
Office Commercial: +49-(0)06371-9464-2999
DSN Tricare Contact Phone Number: 314-509-2999
Toll-free Number Tricare For Life: 1-888-777-8343 (from the U.S.)
Eurasia-Africa Regional Call Centers: +44-20-8762-8384
Tricare Health Benefits Number: 1-877-678-1207
Tricare Prime Customer Service: 1-877-363-1303
Overseas Contact Number: 1-866-275-4732
Express Scripts Deployment Prescription Program: 1-855-215-4488
Freedom Quitline: 1-844-I-AM-FREE (1-844-426-3733)
Health Net Federal Services: 1-844-866-9378
Hearing Center of Excellence: 1-210-292-4100
Humana Military Telephone Number: 1-800-444-5445
Tricare For Life Contact numbers for all countries
Latin America & Canada Area Office Commercial: 1-210-536-6080
DSN Toll Free Number: 761-643-2036
Tricare East Phone Number: 1-888-777-8343
Latin America & Canada Regional Call Center: 1-215-942-8393
Tricare Help Line Number: 1-877-451-8659
Medicare Contact Number: 1-800-MEDICARE (1-800-633-42273)
Military Crisis Line: 1-800-273-8255
Military OneSource: 1-800-342-9647
National Cancer Institute: 1-800-4-CANCER (226237)
TTY: 1-800-332-8615
National Suicide Prevention Hotline: 1-800-273-8255
TTY: 1-800-799-4889
Tricare West Customer Service
Military Health System Nurse Advice Line: 1-800-874-2273
Tricare South Number: +81-98-970-9155
Tricare DSN Number: 315-643-2036
Toll-free Number Tricare: 1-888-777-8343
Pacific Area Regional Call Center: +65-6339-2676
Tricare South Number: 1-877-678-1208
Tricare Sydney Contact Number: +61-2-9273-2710
Toll Free Number For the US: 1-877-678-1209
Real Warriors: 1-866-966-1020
San Antonio Military Health System: 1-210-916-9900 or 1-800-443-2262
Refill Prescriptions: 1-800-469-7170
TOL Secure Web Portal Technical Support U.S.: 1-800-600-9332
TDD/TTY service for hearing impaired: 711
CONUS Toll Free: 844-653-4061
OCONUS Toll Free: 844-653-4060
OCONUS Toll: 717-888-7400
Fraud Hotline Toll Free: 877-968-7455
Tricare MetLife Telephone Numbers
MetLife Phone Number: 855-638-8371
TRICARE Retiree Dental Program: 1-888-838-8737
TRICARE For Life Contractor Toll-Free: 1-866-773-0404
TDD: 1-866-773-0405
TRICARE Regional Offices 1-844-204-9351
TRICARE Service Centres: 1-866-984-2337
United Concordia CONUS Toll Free: 1-844-653-4061
OCONUS Help Line Number: 1-844-653-4060
US Family Health Plan (USFHP): 1-800-748-7347
USFHP – Brighton Marine Health Center: 1-800-818-8589
USFHP – CHRISTUS Health: 1-800-678-7347
USFHP – Johns Hopkins Medicine: 1-800-808-7347
Tricare Membership Contact Numbers
Tricare Member Phone Number: 1-800-801-9322
USFHP – Martin's Point Health Care: 1-888-241-4556
USFHP – Pacific Medical Centers (Pacmed Clinics): 1-888-958-7347
USFHP – St. Vincent Catholic Medical Centers: 1-800-241-4848
Veterans Affairs: 1-877-222-8387
Vision Center of Excellence: 1-301-400-1130
WPS-Military and Veterans Health Toll-Free: 1-866-773-0404
TDD: 1-866-773-0405
Tricare East Customer Support Hours
Tricare Customer Care Opening and Closing Timings are presented here. People can speak with the customer support assistance team from Monday to Friday, in between 5:00 am and 9:00 pm, Pacific Time.
Tricare Mailing Address
Tricare For Life Mailing Address details is presented here. Customers can send queries, ask doubts through Tricare Humana Corporate Office Address. People can resolve medicare, dental issues using Tricare Customer Service Address.
TRICARE For Life
P.O Box 7890
Madison, WI 53707-7890
1-866-773-0404
West Claims
P.O. Box 202112
Florence, SC 29502-2112
1-844-866-9378
East Claims
P.O. Box 7981
Madison, WI 53707-7981
1-800-444-5445
Overseas – Active Duty
TRICARE Active Duty
P.O. Box 7968
Madison, WI 53707-7968
Overseas – Non-Active Duty
TRICARE Eurasia – Africa
P.O Box 8976
Madison, WI 53708-8976
Overseas – Non Active Duty
TRICARE Latin America/Canada
P.O Box 7985
Madison, WI 53707-7985
Tricare Customer Care Website
People van find a best Tricare plan that you may qualify to use through its home page. You can find a doctor or book appointments, get health record through Tricare Official Site: www.tricare.mil. Individuals can also find the phone numbers of all services at its webpage.
Tricare West Email Id
Users can write suggestions, advice, doubts to the Tricare Email Address. You can send queries/ questions regarding Tricare Health care Services through Tricare email services @ https://www.tricare.mil/ContactUs.
Social Network Sites of Tricare
Tricare offers healthcare benefits to individuals. So people who are the users of Tricare must follow the organisation at social media sites. On their social network pages, individuals can check health care benefits. Therefore one can use these Tricare Social Media sites to get answers for their problems.
Facebook: https://www.facebook.com/TRICARE
Twitter: https://twitter.com/TRICARE
Youtube: https://www.youtube.com/tricare
LinkedIn: https://www.linkedin.com/company/tricare-management-activity/
FAQs
What is Tricare DHA Corporate Office Address?
Individuals can write their complaints, issues on Tricare Health Services through Tricare Mailing Address. Make use of the below mentioned Tricare Office Address to get out of health care benefits, pharmacy benefits and dental benefits.
DHA Address
7700 Arlington Boulevard
Suite 5101
Falls Church, VA 22042-5101
How Do I Contact the Tricare Customer Support team?
Tricare South Customer Service Phone Number is 1-800-633-4227. People can talk with the customer support representatives via Tricare Prime Toll Free Numbers.
When Does Tricare Customer Care Call Center Open?
Tricare West Customer Support Hours Of Operation are available from Monday through Friday, between 5:00 a.m and 9:00 p.m (Pacific time). Users are allowed to make a call to Tricare East Phone Number in the specified timings only.
Final Words
We thought that the information shared here about Tricare For Life Customer Service Numbers are helpful for individuals. People can stay connected with our website www.uscustomercare.com to know the contacts of other familiar companies.