Aetna Customer Support | Get all your issues resolved with their services!
Aetna is a life insurance providing company. Aetna health care provides medical, pharmacy, dental, as well as behavioral health care. They also provide worker's compensation administration. After all, their goal is to help people live healthier lives. Aetna keeps its customers well informed about their health care benefits, financial options and all the other information needed to make a better judgment regarding their health. You can contact Aetna health insurance customer service at any time for your inquiries.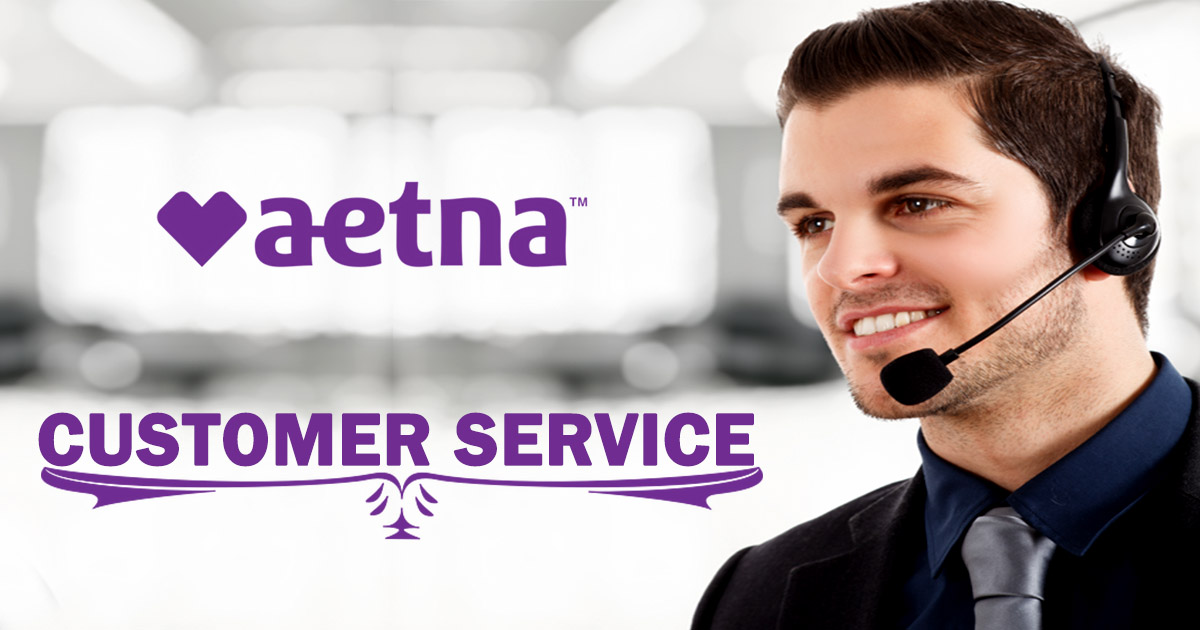 About Aetna Customer Service
Aetna is a life insurance provider; the company has built its name and reputation over the years and currently been in the insurance market for over 150 years. The company derives its name from Mt. Etna, which was the biggest active volcano in Europe at the time.
Aetna was declared as the most admired company in the Health Care: Insurance and Managed Care category for three consecutive years, from 2008 to 2010. The company has time and again adapted to drastic changes in the market and come out stronger. The firm also provides Aetna student health customer service, especially in favor of students.
Aetna Customer Service Numbers
Aetna is known for its customer service, which is very cooperative and simply less time consuming as compared to other insurance providers. There are different contact numbers for different states and areas, but you can call on the corporate contact center's number and be directed to your respective line. Some Aetna contact numbers can be found in the table below.
Aetna Customer Support Numbers
| | |
| --- | --- |
| Corporate contact center | 1-800-US-AETNA / 1-800-872-3862 |
| HMO and Medicare Advantage | 1-800-624-0756 |
| Indemnity and PPO-based plans | 1-888-MD AETNA (1-888-632-3862) |
| Voluntary plans | 1-888-772-9682 |
| Worker's comp Aetna Customer Service Number | 1-800-238-6288 |
| ASA and Meritain | Aetna customer service phone number on the member's ID card. |
| Aetna Dental customer service number | 1-800-451-7715 |
Other Aetna Contact Number Service
For additional contacts, or a more problem or department-specific contact, you can visit their official page (https://www.aetna.com/about-us/contact-aetna.html).
For questions about pharmacy and RX home delivery: 1-888-792-3862

Aetna medicare customer service online contact form:

https://aet.na/39OTXYo
These will get you in touch with an Aetna customer service representative.
Aetna Customer Support Hours
Although the online support is available 24×7, to contact the company on the phone and talk to an executive for inquiries and more, you will have to call Aetna customer service between 8 am to 6 pm ET if you are contacting the corporate contact center and between 7 am to 11 pm ET, Monday through Friday for pharmacy-related inquiries and RX home deliveries.
Corporate Office Address
Their corporate address is Aetna Inc. 151 Avenue, Hartford, Connecticut, 06156, United States. A registered member can take a pre-planned tour to the Corporate office if need be. The headquarter remains busy and hustling Monday through Saturday.
Official Website/Contact Us Page
Their official website's contact us page is: https://www.aetna.com/about-us/contact-aetna.html. The website is quite well built and easy to navigate. It is user-friendly and you will be able to find any contact information that you might need. Other than the contact us page, the website also gives an insight into the history of Aetna, its values, its morals, products, and services.
Social Media Links
Aetna life insurance customer service has adapted well with technology; thus, it has made itself available on various social media platforms for more effortless connectivity with its customers. Here are some of its social media handles:
Aetna Review
As per the growth of business in the past 150 years, it is safe to say that a clear majority of its customers are very well satisfied with its products and services. A noticeable factor is that just like any other company Aetna has had its share of bad reviews too but has always made sure to take the criticism and use it to improve its product, services, and overall performance.
FAQs
Where is the policy number on the Aetna insurance card?
The policy number will be mentioned as an ID number below your name on the Aetna insurance card.
How to read the Aetna insurance card?
Your name, policy number, account number, date of print and all other details are mentioned very precisely on your Aetna Insurance card.
Aetna how to submit a claim?
You can submit your Atena claim in one of the below mentioned three ways-
1. Submit claim through Availity
2. Submit claim through a vendor (fees may apply)
3. Submit electronic coordination of benefits (COB) claims.
What is my Aetna policy number?
Aetna policy number is a unique number used to identify which policy is yours.
Where is Aetna headquarters?
Aetna headquarters is located on 151 Avenue, Hartford, Connecticut.
What is the Aetna member services phone number?
There is a customized Aetna member service phone number on every individuals' policy card, which will provide personalized customer services.
Where is Aetna located?
Aetna is headquartered in Hartford, Connecticut. Coming to Aetna offices, they were located in US, UK, Hong Kong, China, South Africa, UAE, Singapore, and Indonesia.
How do I contact Aetna insurance?
The main Aetna insurance customer service phone number is 1-800-US-AETNA / 1-800-872-3862. However, there are several Aetna insurance phone numbers and contact details provided in the above sections of this article, you can use anyone depending on your need, or you can visit their official site for more guidance, www.aetna.com 
How do I check my Aetna Insurance plan?
To check your Aetna Insurance plan, login to your account on the official website and check your insurance plans.
What is the claims address for Aetna insurance?
For some states the claims address for Aetna insurance is PO BOX 14079, LEXINGTON, KY, 40512-4079 and for others: PO BOX 981106, EL PASO, Texas, 79998-1106
How good is Aetna insurance?
As per user reviews, Aetna insurance is an excellent insurance provider.
How to cancel Aetna health insurance?
You can cancel your Aetna health insurance during open enrollment during fall when you can either select a plan with new benefits or cancel it upon few terms mentioned on the official website.  
How to pay the Aetna bill?
You can pay your monthly premium Aetna bill online on their official website.
What are Aetna customer service hours?
Aetna Customer service hours are from 8 am to 6 pm.
Final Verdict
Aetna has proven to be a good health insurance provider for more than 150 years. Providing health care benefits to people across multiple states and across continents is no doubt a challenging task, but Aetna customer care makes it seem effortless. Aetna customer support remains robust and co-operative even through difficult times.