PSEG Customer Support Phone Numbers | Website of PSEG
Individuals can make a complaint on the power outage, gas leakage through PSEG Customer Service Phone Numbers. Customers can ask any queries regarding its products, services using PSEG Customer Care Contact Number. You may also choose PSE&G Customer Support Email Address, Website and Social networking sites.
PSEG Customer Service
The Public Service Enterprise Group (PSEG) is an American Utility Company. PSEG company is a publicly traded diversified energy company. The company's largest subsidiary is Public Service Electric and Gas Company (PSE&G). The company was based in Newark, New Jersey and established in 1985. PSEG company is a regulated gas and electric utility company.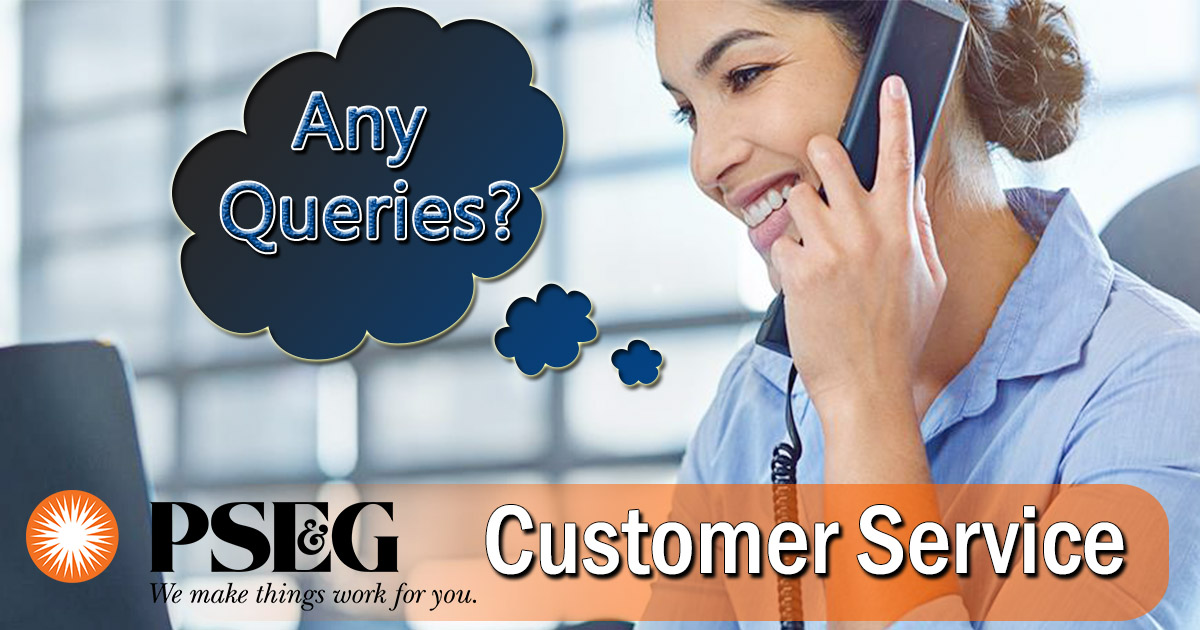 Public Service Enterprise Group has three operating subsidiaries. They are Public Service Electric and Gas, PSEG Long Island, PSEG Power. New Jersey's oldest & largest investor-owned utility company is Public Service Electric and Gas company. PSEG was created in 1928 & was originally a subsidiary of Public Service Corporation.
PSEG Customer Care Number
Are you searching for Public Service Electric and Gas Company Emergency Telephone Numbers? If yes, then go through this section. PSEG Customer Service Numbers along with its hours are available. Customers can know the PSEG NJ Emergency Line Phone Numbers to report gas leakage, power outage. People can also view Worry Free appliances repair services PSEG Customer Support Toll Free Numbers here.
PSEG Number
| | |
| --- | --- |
| PSEG Phone Number | 1-800-436-PSEG (7734) |
| Emergency Telephone Number | 1-800-880-PSEG(7734) |
| PSEG Contact Number | 1-800-357-2262 |
PSEG Customer Support Phone Number
WorryFree Appliance Repair Service: 1-800-350-PSEG (7734)
WorryFree Replacement Services: 1-800-539-7734
PSE&G Business Customers: 1-855-249-PSEG (7734)
Northern Counties: 1-800-782-0067
Central Counties: 1-800-722-0256
Southern Counties: 1-800-832-0076
Residential and Commercial Demolition: 1-800-817-3366
New Jersey Energy Choice Number: 1-800-706-PSEG (7734)
TDD/TYY Number: 800-225-0072
Hours Of Operation
PSEG Customer Service Hours from Monday to Friday are in between 7:00 Am and 8:00 Pm. But on Saturdays and Sundays, the working hours are from 7 AM to 5 PM. PSEG Telephone Services are available 24/7.
PSEG Customer Service Address
You can write a letter saying the problems, you have faced using PSE&G to the mailing address. Write your queries and suggestions to the PSEG Address.
PSEG Corporate Claims Department
80 Park Plaza, M401
Newark, NJ 07102
PSEG Official Website
Public Service Enterprise Group Official Site is helpful for you to report an outage, pay the bill, worry-free services. Customers can make an appointment for appliance or heating and cooling system repair with technicians from the website. PSEG Official Website: www.pseg.com gives the contact information to you.
PSEG Customer Care Email ID
PSEG Customer Support Email Address is here. Customers can clarify their doubts by sending an email to claimsdepartment@pseg.com. You can feel free to report an issue, feedback to the PSEG Email Id.
Social Networking Sites
People are requested to follow PSEG at different social media pages. By using the Public Service Enterprise Group Social Networking sites, customers can chat with the CSR team. You can report a problem with the help of PSE&G Social. At the social pages, you can know about the worry-free appliances, make an appoint to repair the PSEG products.
LinkedIn: www.linkedin.com/company/pseg?trk=tyah&trkInfo=tarId%3A1422278775327%2Ctas%3APSEG%2Cidx%3A2-1-4
Twitter: twitter.com/PSEGdelivers
Instagram: www.instagram.com/pseg/?hl=en
Youtube: www.youtube.com/user/PSEGvideo
Facebook: www.facebook.com/PSEG
FAQs
How Do I Contact PSEG Customer Service?
Public Service Enterprise Group Contact Number is 1 (800) 436-7734. Individuals can solve problems by using the PSEG Contact Phone Number.
What are PSEG NJ Emergency Phone Number?
People who are using PSE&G gas must know the Emergency phone number. You can call PSEG at 1-800-436-PSEG (7734) or 1-800-880-PSEG (7734) to report a leakage. If you suspect the leakage, make sure open the doors, windows for ventilation.
How do I report a power outage to PSEG?
PSEG customers can report a power outage by calling to 1-800-436-PSEG (7734) or text OUT to 4)SEG (47734). You can also report gas leakage by calling 1-800-880-PSEG (7734) or report streetlight outage at streetlight attention page.
Conclusion
Hope the above-shared information on PSEG Customer Service is useful for people. You can stay connected with us by following our site www.uscustomercare.com. People can post their comments and clarify their doubts about PSEG products.