Frigidaire Customer Support Numbers – Address, Email Id
If you are having complaints on the Frigidaire appliances then try to speak with their associates. Frigidaire Customer Service details with hours of operation are here. Look at the complete information about Frigidaire Customer Support Toll Free Number, Email.
Frigidaire Customer Care Assistance
Frigidaire is an American brand of consumer and commercial appliances. It was founded as the Guardian Frigerator company and developed the first self-contained refrigerator in the year 1916. The brand was so well known in the refrigeration field in the early 20th century.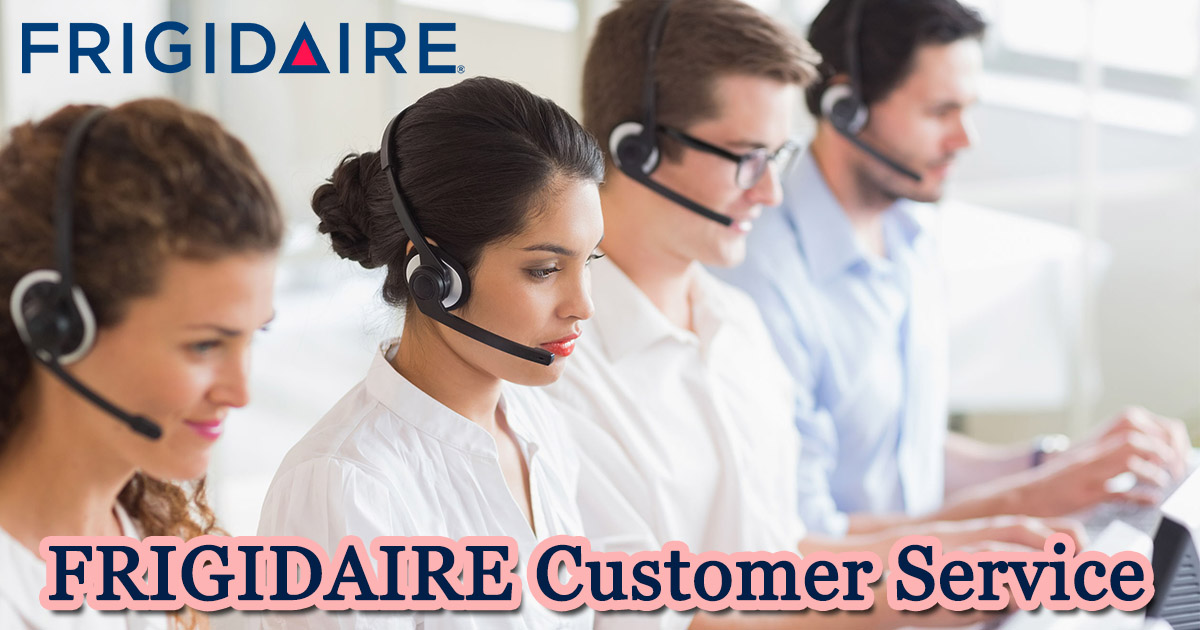 Frigidaire has headquarters at Charlotte, North Carolina, the U.S. The main products of it are clothes washers and dryers, refrigerators, freezers, dishwashers, ranges, room air conditioners, dehumidifiers, and microwave ovens. You can reach Frigidaire Contact Number to schedule a service appointment.
Frigidaire Customer Service Phone Number
Frigidaire is the first refrigerator in America. The Customer Care Assistance Phone Numbers of Frigidaire of freezers, dryers and microwaves are included below. Users who are facing issues with Frigidaire services and products can call Frigidaire Customer Service Numbers.
Frigidaire Contact Numbers
| | |
| --- | --- |
| To buy the Protection Plan | 1-866-386-5286 |
| For Preauthorization | 1-866-386-5286 |
| Frigidaire Customer Support Telephone Number | 1 (800) 374-4432 (EST) |
| Small Appliances | 1-888-845-7330 |
Frigidaire Customer Service Hours
Users can contact Frigidaire Customer Support in between the given time. The timings for Frigidaire Customer Care Call Centre are as follows.
Mon-Fri, 8:30am – 8pm (EST)
Chat with us
Customers can visit this page www.frigidaire.com/Owner-Center/Contact-Us/ to get the chat option. You can inquire about the Frigidaire products by providing your question and personal information.
Address
You are allowed to write a letter to the Frigidaire Customer Support Representatives by using the address. Check Frigidaire headquarters address.
Electrolux Home Products
Centro América y Caribe
Tel: +1 786 388 6400
Website
Customers who are willing to make complaints about Frigidaire services can check official site: www.frigidaire.com. There you can find useful details of Frigidaire Contact and different issues.
Email Id: There is no specific Customer Support Frigidaire Email id mentioned at the official page.
Connect With Us
Customers can keep in touch with the Frigidaire Customer Care representatives through social media. You can follow them at the social networking sites to know the new products or services.
Facebook: www.facebook.com/frigidaire
Twitter: twitter.com/frigidaire
Youtube: www.youtube.com/user/frigidaire
Pinterest: www.pinterest.com/frigidaire/
FAQs
Who Do I Contact For Frigidaire Warranty Repair?
For small appliances like Toaster, Oven, Coffee Maker, Slow Cooker & other, you can call 1-888-845-7330. For major appliances, the customer care number for warranty repair is 1-866-386-5286.
Who Do I Contact about a Frigidaire Gas Stove Question?
Customers can call to Frigidaire Contact Phone Number 1-800-374-4432 to boon an appointment for your products.
What Time Does Frigidaire Customer Support Closes?
Frigidaire Customer Care services close at 8 PM.
Final Words
We hope that complete data given regarding Frigidaire Customer Service are helpful for users. Customers can ask their doubts at the below comment section. Stay in touch with our site www.uscustomercare.com to know details about the customer support.