DTE Enery Phone Numbers | DTE Support Website, Email Id
Good news for the residents of Southeastern Michigan, We are here with DTE Energy Customer Support Phone Numbers. People can report downed power lines, power outages via DTE Customer Service Numbers. You can even ask questions about bill payments, natural gas leakage using DTE Customer Care Website, office address, and social media sites.
DTE Customer Service
DTE Energy was a Detroit-based diversified energy company. The name DTE is taken from the Detroit Edison stock symbol. The organization is based on the development and management of energy-related services nationwide. The operating units of DTE provide the electric utility which serves 2.2 million individuals in Southeastern Michigan along with a natural gas utility serving 1.3 million customers in Michigan.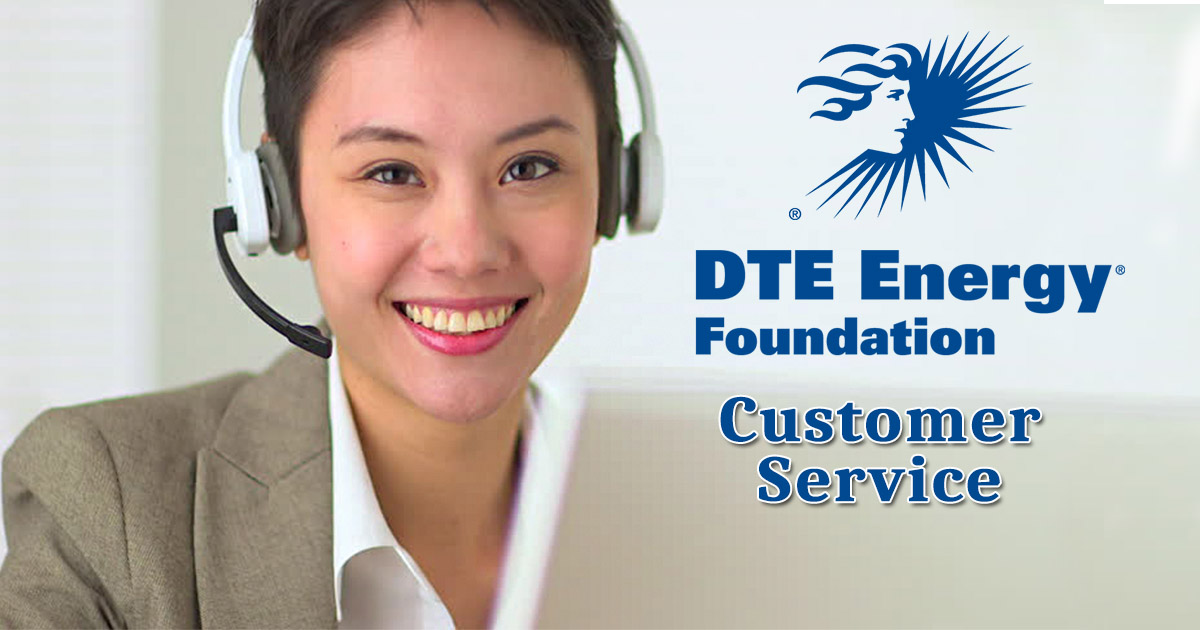 The headquarters of DTE Energy organization is in Detroit, Michigan. The electric and gas utilities of DTE serves southeastern Michigan customers. Energy portfolio includes energy businesses that are non-utility focusing on power & industrial projects, energy marketing, natural gas pipelines, gathering, and storage.
DTE Customer Support Numbers
Customers of DTE Energy must know the emergency phone numbers. Individuals can report a power outage, natural gas leakage with the help of DTE Contact Numbers. Make a call to DTE Support Number and file complaint on property damage, illegal connections and others.
DTE Energy Phone Numbers
| | |
| --- | --- |
| DTE Telephone Number for Power Outage and downed power lines | 800.477.4747 |
| DTE Emergency Number for Gas leakage | 800.947.5000 |
DTE Contact Numbers
DTE Energy Number: 800.477.4747
DTE Business Assistance Telephone Number: 855.383.4249
Toll Free Number DTE: (855 DTE 4BIZ)
DTE Natural Gas Assistance Phone Number: 800.482.8720
Telecommunications Device for the Deaf (TDD) DTE Number: 800.888.6886
DTE Help Line Number: 800.482.8720
DTE Telephone Number for Share holder services: 866.388.8558
For Investor Relations of DTE: 313.235.8030
DTE Home Protection Plus Mobile Number: 800.556.0011
DTE Customer Care Hours
DTE Emergency Services: DTE Energy Emergency Customer Service Hours Of Operation are available 24/7. You can call at any time for assistance.
For Residential Assistance: DTE Residential users are requested to contact the customer support team from Monday to Friday, in between 8:00 am and 6:00 pm. The hours on Saturday are 8 am – 2 pm, it is closed on Sunday.
For Business Assistance: DTE Customer Care Hours For Business holders are made available from 8:00 AM – 6:00 PM, Monday through Friday.
Online Assistance: Most of the customers may choose online assistance, DTE Hours are from Monday to Friday, between 8 to 6.
For Landlord Assistance: People can call DTE Energy Number for landlord assistance. Individuals can contact DTE Support team from Monday to Friday, between 8 am and 6 pm to clear issues.
DTE Energy Corporate Office Address
Individuals can choose DTE Customer Support Headquarters address to file a claim on its natural gas services. You are suggested to write complaints, problems with DTE and send that letter to DTE Support Mailing Address.
DTE Energy
P.O. Box 740786
Cincinnati, OH 45274-0786
DTE Customer Service Website
DTE offers its services to residential and business customers. Users must sign in to their accounts at DTE Home Page: https://newlook.dteenergy.com/wps/wcm/connect/dte-web/home. Registered users can access billing, payment, service & price, outage & Safety. Individuals can find the help centre, contact details to report emergency, power outages. At the bottom of the DTE Home page, people can see social media pages where you can report downed lines.
DTE Support Email Id
Users Of DTE Gas or Energy can file a complaint at this page: https://newlook.dteenergy.com/wps/wcm/connect/dte-web/quicklinks/footer/03+contact+us#business. For that, one has to fill up the details and mention their issues like power outages, bill payments, power savage, etc. By using DTE Customer Care Email Address, people can give their feedback, opinion on its services. One can also write a reason to stop, transfer their DTE Connection.
Social Media Pages of DTE Energy
The active social networking sites of DTE Energy or Gas Utility company are as follows. People who are using DTE Electricity Services must stay connected to the company through their social media pages for better customer care assistance. You can report a power outage, illegal gas connections at their social network sites. Users can even chat with the technicians via DTE Energy Social Media.
Twitter: https://twitter.com/dte_energy
Facebook: https://www.facebook.com/dteenergy
Youtube: https://www.youtube.com/user/DTEEnergyCompany
LinkedIn: https://www.linkedin.com/company/dte-energy
FAQs
How Do I Cancel my DTE Service?
People who are willing to start, stop or transfer their DTE Energy Utility services can call DTE Contact Number. Reach DTE Customer Service at 800.477.4747. One can also raise a complaint about energy and gas issues by calling DTE Phone Number.
What is DTE Energy Bill Payments Address?
Users can pay DTE bills by cash, check, credit card and debit card. People can also send their DTE Energy bills payments to below address. By sending bills to DTE Address, the payments will be done easily.
DTE Energy
P.O. Box 740786
Cincinnati, OH 45274-0786
When Does DTE Energy or Gas Customer Support Services Open?
Mainly DTE Customer Care Services are of 2 types namely residential assistance, business assistance. Residential customers are allowed to call DTE Support team Monday through Friday, 8:00 am- 6:00 pm, Saturday is from 8 am to 2 pm. For business assistance, call centre opening and closing timings are from Monday To Friday, in between 8 am and 6 pm.
Final Verdict
I wish that the information presented here regarding DTE Energy Customer Service is useful for the people to report power outages. Customers can keep in touch with our Customer Care team www.uscustomercare.com to collect the contact details of some other organisations.