British Airways Customer Care Number | Email Id, Website & Social Media
Plan your next vacation/ holiday trip with British Airways for a comfortable and safe journey with low fares. Get customer relation data, great deals with the help of British Airways Customer Service Number. Individuals can raise an issue against lost baggage, enquire about car or hotel rental bookings through British Airways Address, Social Media. People can also make use of the email id & website for help.
British Airways Customer Service
British Airways is a United Kingdom airline, headquartered at Waterside, Harmondsworth. It is identified as the second largest airlines by considering the number of passengers carried, fleet size. International Airlines Group (IAG) is the worlds third-largest airline group, which is a holding company registered in Spain. These airlines were founded on 31st March 1974. The slogan of the British Airways is to fly, to serve.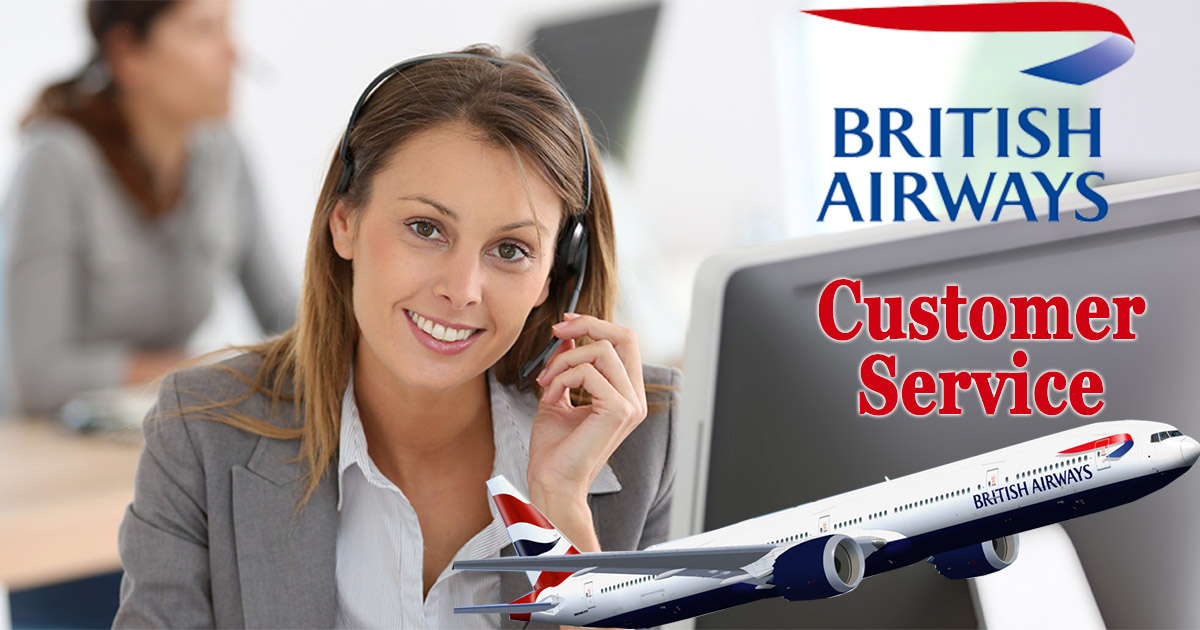 The subsidiary of British Airways is BA CityFlyer, it covers across 183 destinations across the world. And the fleet size of airways is 277. British Airways is a full-service global airline, which offers year-round low fares with an extensive global route network.
British Airways United States Customer Support
Have you already booked? then get booking reference and call to British Airways Help Line Number. By contacting British Airways Customer Service Number USA, individuals can inquire about flight delays, group travel bookings, holidays, refunds for the reservations. The team also gives support for hearing impaired candidates through British Airways Customer Care.
British Airways Contact Number
| | |
| --- | --- |
| British Airways Customer Care Number | 1 (800) 247-9297 |
| British Airways Baggage Missing Phone Number | 1 (800) 828-8144 |
British Airways Number for Reservation
Booking for Cars or Hotels British Airways Telephone Number: 1-877-4 A VACATION
British Airways TTY Number: 1-866-393-0961
Online Support British Airways Phone Number: 1-800-403-0882
British Airways Holiday Booking Toll Free Number: 1-877-428-2228
British Airways Canada Customer Service: 1-212-251-6711
Ticket Refunds: 1-212-251-6753
British Airways USA Customer Care Hours
Hotel or Car Rental Bookings: 1-877-4282228, The Hours of Operations for British Airways are from Monday to Friday, in between 7 am and 3 pm. The help center timings on Saturday and Sunday are from 7 am to 3 pm, Eastern Standard Time (EST).
Customer Relations: To clear post related queries, one can call British Airways Number. The opening & closing times are available Monday through Friday, from 9 am to 1 pm, Eastern Standard Time (EST).
British Airways Reservations Corporate Address
Brtish Airways customers may go for this simple way to sort out the things. Individuals should write a complaint on baggage, customer relations to British Airways Mailing Address. By writing a letter to British Airways Support Headquarters Address, you can report claims.
British Airways Baggage Claims
P.O. Box 300686
Jamaica, NY 11430-0686 (or)
Customer Relations
Building 59
Terminal 7
JFK International Airport
Jamaica, NY 11430
British Airways Official Site
British Airways Home Page contains the help section, where you will find the contact details. People should register and log in to the site to book flight tickets to your favourite destinations. Users can check flight bookings, join in the executive club and check the flight status on British Airways Webpage: www.britishairways.com.
British Airways Executive Club Email Id
British Airways Reservations Email Address is www.britishairways.com/travel/custrelform/public/en_us. Individuals can drop their messages and baggage missing, refund from British Airways complaints to British Airways Mail Id.
British Airways Social Network
British Airways socially active pages are included here. Users can talk with the representatives through British Airways Social Media sites. Individuals can solve their problems, issues via British Airways Social media pages. You can also communicate with the experts and find the answer to their questions.
Facebook: https://www.facebook.com/britishairways
Twitter: https://twitter.com/British_Airways
LinkedIn: https://www.linkedin.com/company/british-airways
Youtube: https://www.youtube.com/user/FlyBritishAirways
Instagram: https://www.instagram.com/british_airways/
RSS: http://mediacentre.britishairways.com/
FAQs
How Do I Contact British Airways Contact Telephone Number?
British Airways Telephone Number is 1 (800) 247-9297. Individuals can make a call to British Airways Reservations Toll Free Number to file a complaint on delayed baggage, enquire about refunds for flight bookings, car rental bookings.
What is British Airways Reservations Support Mailing Address?
Write your opinion, feedback and suggestions on British Airways services to the below address. Customers can clear their doubts regarding how to book flight tickets, bill payments, and many more through British Airways Customer Relations Corporate Address.
British Airways Customer Relations
Building 59
Terminal 7
JFK International Airport
Jamaica, NY 11430
When Does British Airways Customer Care Call Center Close?
British Airways Customer Service Hours of operation details are here. People can call British Airways Executive Club Support from 7 am to 11 pm, 7 days a week, Eastern Standard Time.
Final Words
We thought the information included here about British Airways Executive Club Contact Numbers are useful for you to find answers to questions. People should visit our site regularly to get the toll free numbers of other airline companies.