American Airlines Customer Support Numbers for Ticket Changes & Reservations
It is almost crazy to think that American Airlines are the world's largest Airlines. No matter what standards you use to decide that, American Airlines would still come out on top. They have the most significant fleet size, revenue earning, the number of passengers being carried every day and even the number of trips being made every day.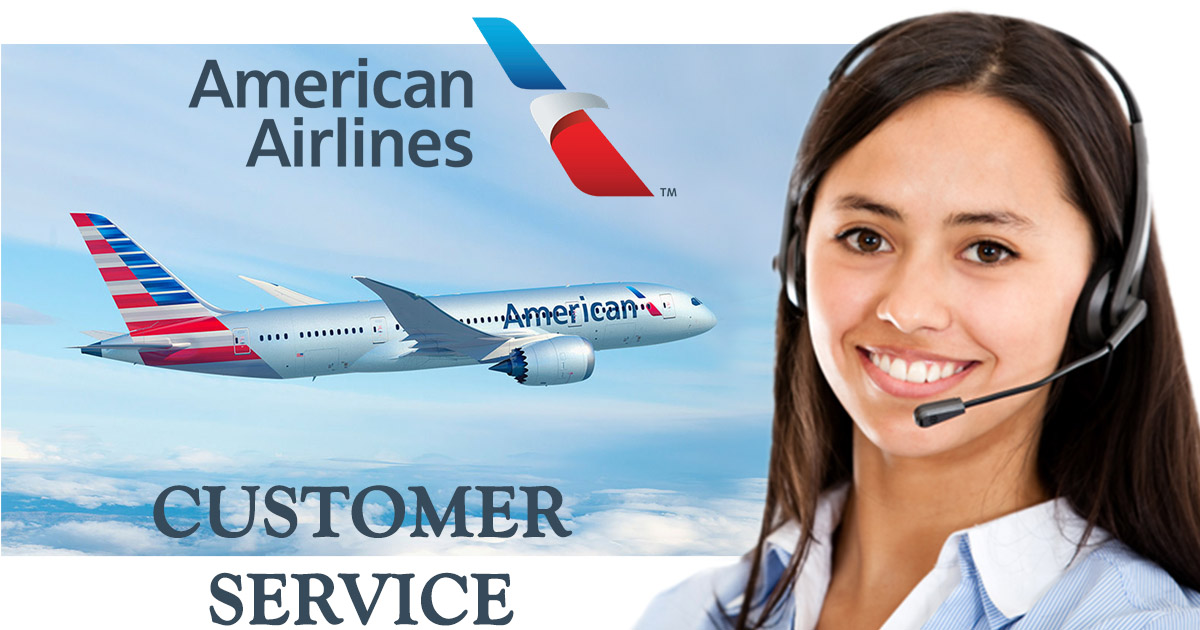 The way American Airlines work, it is almost larger than life. No one can really even imagine the scale in one go. The excellent work also has the right amount of customer service backing it. Everything from booking to boarding goes by smoothly that no one has to worry about taking a flight, whether international or domestic.
American Airlines
With a fleet size of 945, who can really beat American Airlines at what it does? Hardly anyone, which is why it is the largest airline in the world. They provide exceptional support to customers for booking flights and finally making it to the destination. The hospitality is great, along with a great refund and cancellation policy.
American Airlines believe that customers matter above all, along with their comfort. Their services have been used by people for years now and everyone has had successful trips without the usual issues one faces while being in the air.
American Airlines Customer Service Phone Number
American Airlines has listed many of its numbers for contact in case reservations need to be changed. Anyone who wishes to call them regarding a query can choose the number based on the language they speak. It is really great of American Airlines to provide numbers for all sorts of languages that people usually speak in the U.S. and Canada.
For international customers from other continents, American Airlines customer service telephone numbers for all major countries in those continents have been listed on the website. Customers can reach out to American Airlines anytime they want as most of these American Airlines customer service number are active for 24 hours.
Primary American Airlines Contact Numbers
Main American Airlines Phone Numbers

For English speakers (American Airlines AAdvantage Customer Service)

800-433-7300

Number for Spanish speakers

800-633-3711

For French speakers

800-756-8613

Number for Portuguese speakers

866-824-8717

American Airlines Number

for Creole speakers

800-833-5767

Number for Japanese speakers

800-237-0027

Number for Mandarin Chinese speakers

800-492-8095

Number for hearing and speech impaired

Dial 711 & connect through the the National Relay Service

For headquarters

817-863-1234

Baggage tracking

1 (800) 535-5225
American Airlines Customer Service Hours
The customer service hours differ based on the various numbers that the company has provided on its website. Some of them are 24×7 helpline numbers, while others have a fixed timing on them.
Helpline for French speakers: 7 a.m. to 6 p.m.

For Portuguese speakers: 6 a.m. to 7 p.m.

For Creole speakers: 7 a.m. to 7 p.m.
24 hours American Airlines reservation numbers are:
With the below American Airlines Customer Service numbers, you can talk to a person at AA anytime.
English: 800-433-7300
Spanish: 800-633-3711
Japanese: 800-237-0027
Mandarin Chinese: 800-492-8095
Hearing & speech impaired: 711
Except for all the above American Airlines customer care numbers, rest are 24-hour helpline numbers and one can call upon those at any time of the day. Most of the time, you will have an average wait time of 15 minutes, but afternoon time is the best time to call. During that hour, you will be able to reach someone without a long wait time. Most users haven't really experienced a long wait time on the American Airlines AAdvantage Phone Number and others.
American Airlines Headquarters
American Airlines have their headquarters located in Texas, which is where it was born out of. Their main office address can come in handy when you wish to write to them. You can very easily send your feedback to them or write regarding your issues. Hence, here is the address:
American Airlines, Inc.
AMR Corporation
4333 Amon Carter Boulevard
Fort Worth, Texas 76155
United States
American Airlines Website
American Airlines official website is the most useful tool for contact today, www.aa.com. They have created a help section if you check and scroll down to the bottom. This section has solutions to deal with various problems that might arise while making reservations or if you wish to make any changes.
The customer service area is where you will find all American Airlines telephone numbers for reaching the personnel via call. There is an email section as well, wherein you have to choose your query and subject and an email will be sent through your email id. For this, you have to log into your American Airlines account.
All possible FAQs have also been listed under the help section so customers can see if something similar to their query is mentioned. This results in a quick resolution of the American Airlines complaints.
American Airlines Customer Service Email
Emailing American Airlines' customer support is possible through the website itself. If you have received any recent emails regarding your tickets from them, then replying on the same regarding your query would result in a quick response. The question has to be obviously related to the same email. Otherwise, you can get in touch with them through the website, as the same as an email option.
For emailing through the website, you have to be logged in into your American Airlines account. After that, you can choose your query and move forward with the emailing.
Email Support Page – www.aa.com/contact/forms?topic=#.
Social Media Links to Contact American Airlines
One would obviously expect the largest airline in the world to have a very present social media front, which American Airlines clearly does. They are present on various social media platforms through which you can contact them regarding any query or issue. You would get a timely reply here as well and feedback is much appreciated.
American Airlines Reviews
American Airlines have been known for excellent customer service since the day they started the business. Their great customer service is what has built the empire that they run today. Everything from booking flights to changing them, if needed, takes place so smoothly. Its hardly that you would come across a wrong opinion about them.
FAQs
What is the phone number for American Airlines?
For reservations and ticket changes regarding queries, the number for calling is 800-433-7300. 
How to call American Airlines?
Customers can contact American Airlines through calling 800-433-7300 and other options provided in the service numbers section. 
Do American Airlines have a live chat?
No, there isn't an American Airlines customer service chat option, but queries can be sent to the personnel if you are logged in on the website. 
What time do American Airlines open?
On all days, ticket counters of American Airlines are open at 4:30 a.m.  
When does boarding close with American Airlines?
On all American Airlines flights, boarding closes 15 mins before the scheduled time. 
How to email American Airlines customer service?
Email can be sent to American Airlines through their website, in the help section. 
How do I call American Airlines outside the U.S.?
For all other continents outside the US, phone numbers for American Airlines Spanish are 800-633-3711, for French 800-756-8613, and for Portuguese 866-824-8717. Others have been listed above in the table.
Is American Airlines customer service 24 hours?
Some of the helpline numbers run for 24 hours, while some don't. 
Verdict
American Airlines has been the favourite of customers across the U.S. and Canada and many other countries as well. The flight charges are reasonable and the service provided for that is pretty excellent. Customers hardly face any issues where they don't end up with a solution. This is why it is the largest and most popular airline in the world today.