Vivint Phone Number | Customer Support Email Address, Hours
Make your home smart home with Vivint Smart Home Security Company. People can call Vivint Phone Number to know how to keep home safe with doorbell packages. Customers can sort out their difficulties and get clarity by contacting Vivint Customer Service Number. You can solve all types of company service issues by using Vivint Alarm Support Email, Website and mailing address along with its social media pages.
Vivint Customer Service
Vivint Inc known as Vivint Smart Home, founded by Keith Nellesen and Todd Pedersen in 1999. The company is a private smart home services provider in the United States & Canada. The industry of Vivint is Security systems, fire detection, home automation, photovoltaics. Vivint launched its own cloud-based smart home automation solution in June 2014.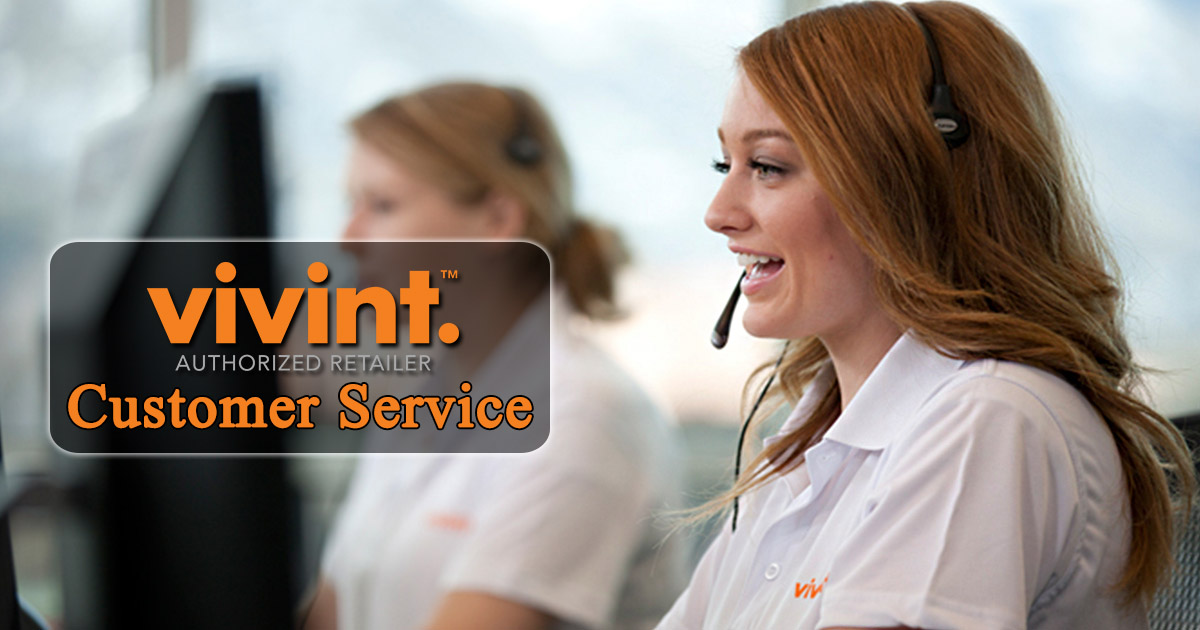 In the year 2012, Blackstone Group acquired Vivint for more than $2 billion. Vivint was listed among Fast company's World's 50 Most Innovative Companies in 2017. Vivint launched a standalone company, Vivint Solar. It was a solar electricity provider which designs, installs and maintains residential photovoltaic systems. It offers solar panels through a power purchase agreement.
Vivint Home Security Customer Care
People can join the smart home revolution by contacting Vivit company. The company has its branches in The U.S, Canada. So Customer Support Telephone Numbers of Vivint for 2 countries are as follows. Individuals can have a look at Vivint Solar Customer Service Numbers to ask questions on billing, change of ownership, system performance & sales. The Vivint Home Security Numbers are also useful to resolve problems like internet connectivity issues & others.
Vivint Solar Phone Number
| | |
| --- | --- |
| Vivint Number United States | 801.377.9111 |
| Canada Phone Number For Vivint | 800.216.5232 |
Vivint Support Number
Vivint Number To Purchase a System: 855.616.6589
Vivint Solar Energy Support & Purchase Inquiries Number: 877.404.4129
The United States Vivint Fax Number: 801.377.4116
Fax Number For Canadians: 403.942.4020
Security Phone Number: 855.290.3685
Vivint Smart Home Contact Number
Vivint Toll Free Number For Inquiries: 1-855-407-2881
Technical Support & Customer Service: 1-800-216-5232
Vivint Solar Energy Support Number: 1-800-404-4129
General Enquiries Help Line Number: 1-866-643-9951
Vivint Smart Home Number: (855) 762-2757
Vivint Phone Number: 801.770.4468
Vivint Customer Support Hours Of Operation
Home Security Service: 1-866-643-9951, For Vivint Home Security Services Hours, are from 6:00 AM to 11:00 PM, Monday Through Friday. The Vivint Hours of Operation on Saturday is from 8 AM – 8 PM and Sunday are between 9:00 am and 6:00 pm, MST.
Vivint Solar: 877.404.4129, Vivint Solar Support Hours are from Monday to Friday between 7 am and 8 pm, MST. Its hours are closed on Saturday.
Smart Home: (855) 762-2757, Vivint Smart home Customer Care Hours are included. The hours are available from 6 am to 10 pm, from Monday to Friday. Vivint Hours Saturday through Sunday, from 6 am to 9 pm.
Vivint Smart Home Mailing Address
Users of Vivint Alarm can write their feedback, opinion on its services by using Vivint Customer Care Headquarters Adress. There is a different Vivint Security Customer Service Mailing Address for Americans, Canadians. You can send payments to Vivint Payments Address.
United States
4931 North 300 West
Provo, UT 84604
Canada
1602 3rd Ave. S
Lethbridge, AB T1J0L2
Send Payments To
Vivint: Billing
62992 Collections Drive
Chicago, IL 60693-0629
Vivint Smart Home Official Website
Vivint.SmartHome Website is www.vivint.com. The company provides a smart way to design your home that looks wow. It gives alarm systems, a doorbell camera, an outdoor camera system that makes your home more secure. Vivint Solar gives power supply to the home. People can find the feedback option, personal installation steps along with contact details at the home page.
Email Id
Individuals can write their questions, issues to Vivint Home Security Mail Id: customersupport@vivint.com. Through Vivint Support Email Address, one can clarify doubts on customer service, billing, technical support along with solar energy support & purchase inquiries.
To ask general questions on Vivint Solar energy at help@vivintsolar.com. If you are buying a new home with Vivint solar system, then write a line to transfers@vivintsolar.com. To get steps to the refinancing of home at filings@vivintsolar.com.
Vivint Social Media Pages
People need to visit Vivint social network sites to know its variety of services. Individuals can communicate with the technicians, professionals about issues via Vivint social media. You can ask queries on internet services by sending a message through Vivint Social networking sites.
Facebook: www.facebook.com/vivinthome
Twitter: twitter.com/vivinthome
Youtube: www.youtube.com/user/VivintHome
Instagram: www.instagram.com/vivinthome/
Pinterest: www.pinterest.com/vivint/
FAQs
What is Vivint Service Telephone Number?
Vivint Customer Service Phone Number is 1 (801) 377-9111. Individuals can file a claim on Vivint services using their contact number.
When Does Vivint Solar Customer Care Sales Open?
Vivint Solar Hours Of Operation for sales services are available. People are allowed to call Vivint Solar Support Numbers from Monday to Friday, between 7 am and 7 pm, MT.
Sat, 8:30am – 5pm
What is Vivint Smart Home Customer Support Payment Address?
Vivint alarm Customer Care Payment Address details are here. If you have any issue with a Vivint Payment method, then write a complaint to its billing corporate address.
Vivint: Billing
62992 Collections Drive
Chicago, IL 60693-0629
Final Words
We hope that the above mentioned data regarding Vivint Home Security Customer Service Phone Numbers are useful for the individuals to solve issues. Individuals can stay connected with us by visiting our page www.uscustomercare.com frequently to find the contacts of other organisations. People can also feel easy to leave a comment below.