Kroger Customer Care Phone Number | Website, Social Media
We frequently visit some supermarkets to satisfy our daily needs. Kroger is ready to satisfy all your needs in one place. If you have any issues with Kroger Store services, then check out Kroger Customer Service Number. You can also complain via social media, Email & Its official site.
Kroger Customer Service
The Kroger Co or Kroger is an American retailing company founded by Bernard Kroger in 1883. It is the 1st largest Supermarket chains by revenue in the United States, 3rd largest American-owner private employer, the 5th largest retailer in the world. Kroger headquarters are in Cincinnati, Ohio, the U.S.
The company operates 2,764 supermarkets and multi-department stores either directly or through its subsidiaries. Kroger maintains markets in 35 states and the District of Columbia. The various store formats are hypermarkets, supermarkets, superstores, department stores, and 253 jewelry stores, 782 convenience stores.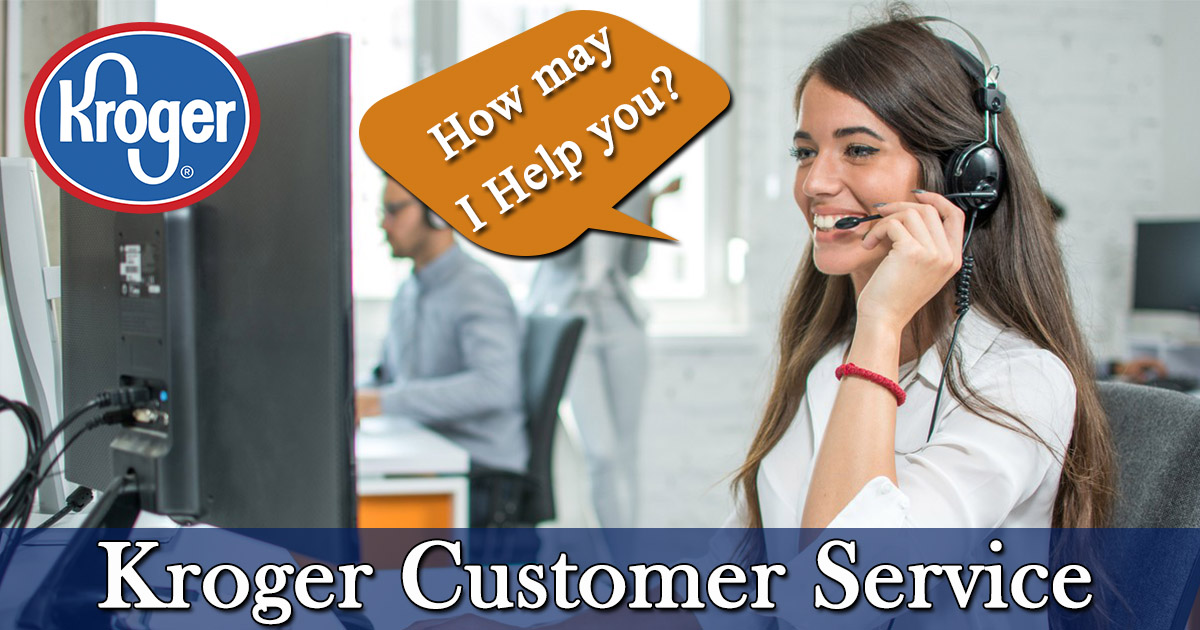 Kroger-branded grocery stores are at the Midwestern and Southern United States. It operates 38 food processing or manufacturing facilities, 1,537 supermarket fuel centers, 2,270 pharmacies, and 232 medical clinics. You can contact Kroger Customer Care by using the below given phone numbers.
Kroger Customer Support Phone Number
Kroger Visa Card Customer Care Contact Numbers are available here. So, now customers can stop searching for the Phone numbers. By calling Kroger Customer Support Team, you can speak directly with the company representatives. Call Kroger Customer Service Debit Card Phone Number 24/7 to ask questions related to gift card status, i-wireless products, Prescriptions services.
Kroger Phone Number
Kroger Customer Care Phone: 1-800-KRO-GERS (1-800-576-4377)
Inquiries about My Prescriptions services: 1-855-489-2502
Gift card balance or order status inquiries: 1-800-576-4377
Questions about an online floral order: 1-866-520-0356
Inquiries about i-wireless products or services: 1-866-594-3644
Prepaid Debit Cards: 1-866-265-8419
Questions about Rewards Debit Cards: 1-877-300-7797
Coinstar related Issues: 1-800-928-2274
Contact our Media Relations Department: 1-513-762-4000
Kroger Customer Service Hours
Customers can know Customer Support Hours of Operation here. By knowing Working hours, you can save your time. You are advised to call Kroger Customer care Number in between the specified time only.
Kroger Customer Care Hours
From Monday to Friday: 11:00 AM to 7:00 PM Eastern | 8:00 Am to 4:30 PM Pacific
Kroger Online Order Hours of Operation
Monday to Friday Timings are 8:00 AM to midnight EST
Saturday & Sunday from 8:00 AM to 9:30 PM EST
Corporate Address
Send your doubts/ queries to the Kroger Co Supermarket Headquarters address. Customers can also write about complaints/ issues facing with Kroger Online Order, goods delivery details.
The Kroger Co.
Customer Relations
1014 Vine Street
Cincinnati, Ohio 45202-1100
Kroger Official Website
You can see the newly added products and day by day offers at the Kroger Website: www.kroger.com. One can also find the complete news of Kroger Customer Service at its official page.
Email Address
Users can write their complaints/queries and messages to the Kroger Customer Care Assistance Mail Id. You can contact customer support through www.kroger.com/customercomments page by giving the required information.
Connect Via Social Media
Users can keep in touch with Kroger through following social networking sites. The active pages of Kroger are Facebook, Youtube, Twitter & Pinterest. At company social website, you can find newly added brands, today deals.
Facebook: www.facebook.com/Kroger/
Twitter: twitter.com/Kroger
Youtube: www.youtube.com/user/kroger
Pinterest: www.pinterest.com/krogerco/
FAQs
How Do I Change My Phone Number On My Kroger Card?
In case your Kroger Plus card alternate Id is a landline or cell phone number, then you must change it to a new 10 digit mobile number. Guest services at all locations will help you to change the number within minutes.
What is the Corporate Phone Number to Kroger?
Kroger Corporate Toll Free Number is 1-800-KRO-GERS (1-800-576-4377). Customers can ask questions/ adjustments to online orders by calling this number.
What Time Does Kroger Customer Service Close?
Kroger company Customer Services closes at 7:30 P.m. Eastern / 4:30 p.m. Pacific.
Conclusion
We hope that above included Kroger Contact details are helpful for customers. Users can feel free to ask us for more information by using the comment section. Also, visit our webpage www.uscustomercare.com frequently for customer care information.