Credit Acceptance Customer Care Numbers for Customers & Dealers
Customers who are facing problems while taking automobile loans with Credit Acceptance must check here. Credit Acceptance phone numbers and Credit Acceptance customer service hours are given. One can make a complaint on credit or other services through Credit Acceptance mailing address, email and social media pages.
Credit Acceptance Customer Service
Credit Acceptance Corporation is an auto finance company based in Southfield, MI. It provides automobile loans and other financial related products. Credit Acceptance company operates their financial program via a national network of dealer partners, automobile dealers participating in the program. Donald Foss founded the company in 1972.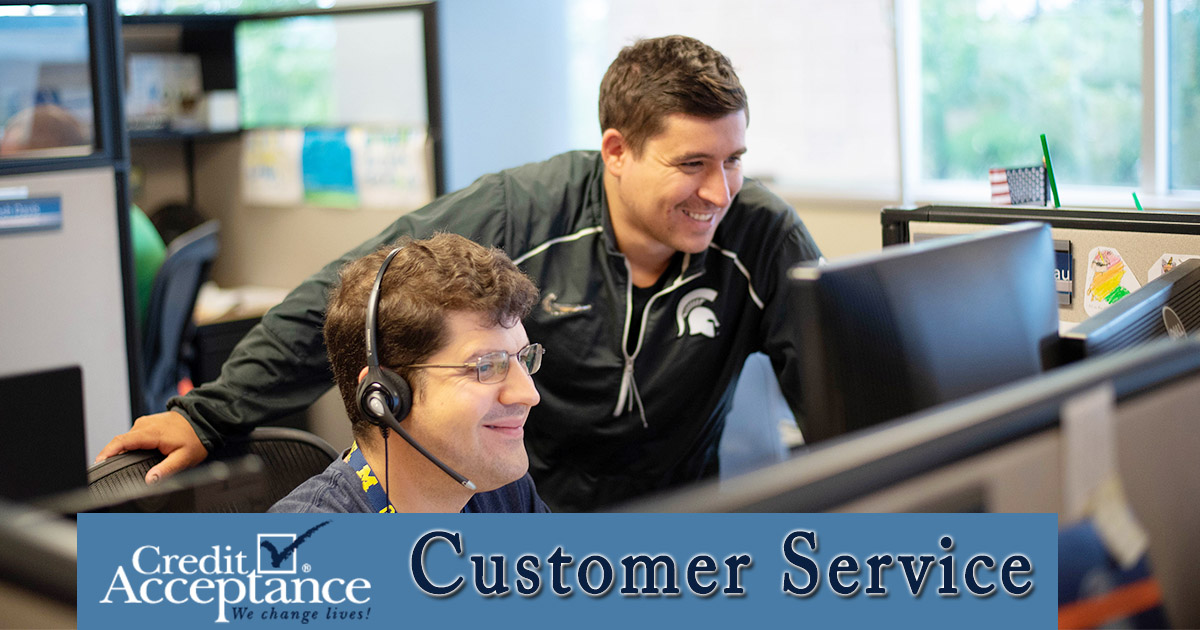 Credit Acceptance operates two programs, and they are a portfolio program, purchase program. By using these programs, the company can raise money to automobile dealers in exchange for the right to service for consumer loans and can buy consumer loans from automobile dealers. At the early stages, it was called as one of the largest used car dealers in the world. In 1992, it finished its initial public offering, traded under the symbol of CACC.
Credit Acceptance Customer Support Numbers
If you facing credit issues frequently while accessing your Credit Acceptance Account, then view the Credit Acceptance Phone Number. Customers are requested to call Credit Acceptance Customer Service Toll Free Number and speak with their experts to resolve issues. You may also check Credit Acceptance Dealer Phone Number to get the new vehicle finance.
Credit Acceptance Contact Numbers
Phone Number for Credit Acceptance
Credit Acceptance Number for Customers
1-800-634-1506
Credit Acceptance Customer Care Number for Dealers
1-800-729-7633
Help Line Number Credit Acceptance to become a Dealer
1-800-873-0512
Credit Acceptance Customer Service Hours
CreditAcceptance hours for customer support is different for each service. Check out the below hours for all those services.
Customer Care: (800.634.1506), Customers can call to Credit Acceptance Customer Support Team from 8 AM to 11 PM on weekdays, 8 AM to 5 PM on weekends, EST.
Dealer Service: 800.729.7633, Dealers Credit Acceptance Hours of operation on weekdays and weekends are from 9:00 am – 9:00 pm, 9:00 am – 5:00 pm, Eastern time respectively.
Become a Dealer: 800.873.0512; this service is available from 9:00 AM to 9:00 PM, Eastern Time on Weekdays and Weekends.
Credit Acceptance Address
Customers who are willing to post a letter explaining the issues/ problems with bad credits can check mailing address. Make a note of the exact Credit Acceptance Corporate Office Address and send the letter.
Credit Acceptance Corp Address:
12 Mile Road,
Southfield,
Michigan.
Credit Acceptance Official Site
The official page of Credit Acceptance is www.creditacceptance.com. Customers need to log in at the official page, to access the credits and get the approval for vehicle finance. You can also see contact details at this contact us page: https://www.creditacceptance.com/contact-us
Credit Acceptance Email Address
Users can email Credit Acceptance customer service to make complains or ask queries about the credits, services. Send your complaints to Credit Acceptance email contact id at sc@creditacceptance.com.
Social Media Pages
Customers can send their feedback, suggestions to the company through social networking pages. So you need to follow Credit Acceptance at several social media sites like Instagram, Facebook, LinkedIn. Users can also report problems by messaging to the company.
Instagram: www.instagram.com/creditacceptancecorp/
Facebook: www.facebook.com/CreditAcceptanceCorp/
LinkedIn: www.linkedin.com/company/credit-acceptance
Vimeo: vimeo.com/creditacceptancecorp
Glassdoor: www.glassdoor.com/Overview/Working-at-Credit-Acceptance-EI_IE2194.11,28.htm
FAQs
How to contact Credit Acceptance customer service?
Customers can contact Credit Acceptance Number 1-800-634-1506 to request payoff quote. The service is available 24 hours a day. You can also write letter to the Credit Acceptance corporation address given below.Credit Acceptance Mailing Address:
12 Mile Road,
Southfield,
Michigan.
What are Credit Acceptance customer care hours?
For general inquiries, customer service is available 24/7. You can also speak with Credit Acceptance Representative from 8:00 am to 11:00 pm, Eastern Time on weekdays.
How to find my Credit Acceptance account number?
Credit Acceptance Account Number is seen at the login screen. Users need to call Credit Acceptance Customer Support team using 1-800-634-1506 to report the issue.
Bottom Lines
I hope that data given about Credit Acceptance contact phone numbers are useful for people. Visitors need to bookmark our page www.uscustomercare.com to know the Telephone numbers of similar companies.